'Love Is Blind': Lauren and Cameron Are Talking About Having Kids 'In the Next Year or So'
Lauren Speed and Cameron Hamilton were one of the couples on Netflix's Love Is Blind to tie the knot during its debut season. They became fast fan-favorites, winning audiences over with Lauren's quirky personality and Cameron's calm demeanor.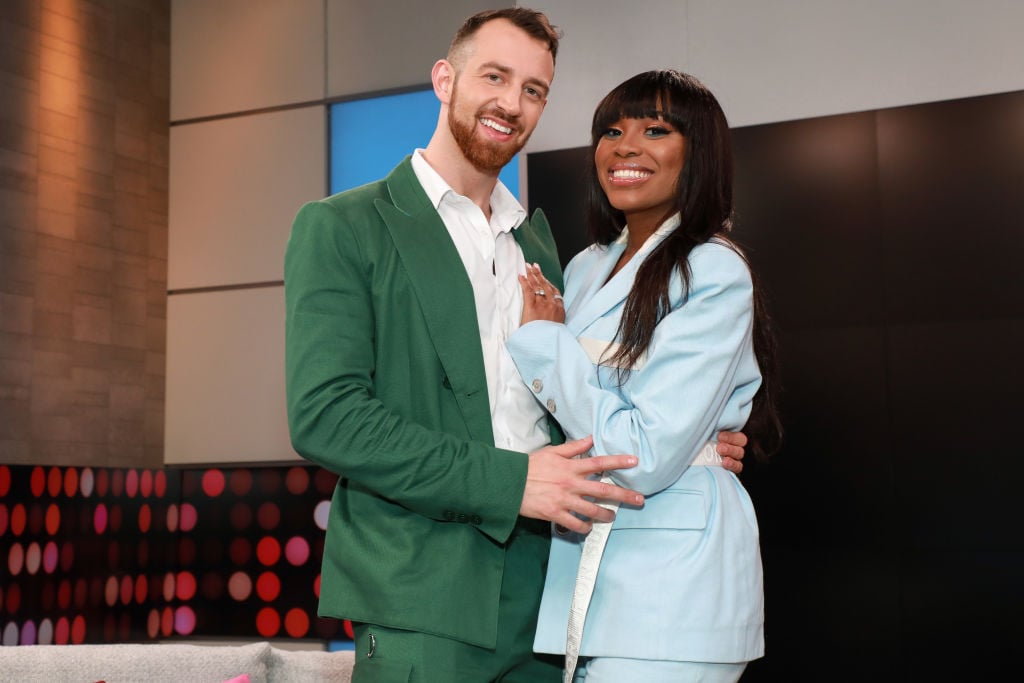 Their love was palpable on screen and, by the looks of their Instagram accounts and YouTube videos post-filming, that love connection is still very much thriving.
Do Lauren and Cameron want to have kids?
During a recent "Hangin' with the Hamiltons" Q&A, a fan (several, actually) asked about the couple's plans to have children. Lauren said that starting a family is definitely in the cards.
"Everyone wants me to be pregnant so bad!" Lauren said. "Well, I'm not pregnant! I just like baggy clothes. As for babies, we definitely want to have kids sooner rather than later. Definitely in the next year or so. Cameron and I's schedule has picked up, and there's a lot of opportunities coming up… We want to dip and dive into that. So [kids are] not something we're planning tomorrow, but it's definitely something."
How Lauren and Cameron are adjusting to being in the spotlight
Another fan asked the couple how they're adjusting to "fame." According to Lauren, being in the spotlight really isn't anything new for her and Cameron.
"Cam and I have been in filming before when we first filmed the show so the interviews and cameras and talking to people, that's nothing really new to us. I grew up in an industry family so actually I've been around the industry all my life," she said.
"Her dad was in radio and TV. Brother's a DJ. So she's exposed to that. She grew up performing. I grew up performing, too, on a smaller scale," Cameron chimed in.
Lauren says she and Cameron stay grounded by knowing when to switch off their devices and bring the focus back to their relationship.
"So, actually, surprisingly, it's not overwhelming. And we're definitely trying to find a balance of knowing when to turn off the phone I guess and put it down and really focus on us and our relationship and make that a priority as well," she said.
Lauren also wants to make it clear to their fans that she and Cameron are "not chasing fame."
"Let's say that outright. Because I've seen comments like, 'Oh my God, I hope you guys aren't like into this for the fame!' and, 'I hope that the fame doesn't mess up you guys' relationship!' Absolutely not. The last thing that would come in between us is fame. We love each other, we value our relationship, we know that it's a priority," she said.
Cameron says he and Lauren are just "so thankful" for everything Love Is Blind has given them.
"First and foremost our relationship. Secondly, just everyone relating to our story. It's been a blessing overall," he said.
Read more: Giannina Gibelli Explains What She Was Doing for Work During 'Love Is Blind'