'Love Is Blind': Mark Cuevas Explains Why He Gave Jessica Batten a Sweatshirt
People do strange things when they're in love like…give someone a piece of clothing. That's exactly what Mark Cuevas did on Netflix's original series Love Is Blind. He gave Jessica Batten a sweatshirt. Ahead, learn why Cuevas gave his love interest on the show a sweatshirt and the meaning behind it. Warning: The following contains spoilers about Season 1 of Love is Blind. 
The streaming service joined the world of reality TV when Love Is Blind premiered on Feb. 13, 2020. Since then, the internet hasn't been able to stop talking about the addictive series. While fans are still reacting to the finale episode they're simultaneously trying to uncover which couples from the show are still together. Viewers have been looking for clues everywhere including Instagram and Venmo while asking Netflix for a second season of the program.

How 'Love Is Blind' works
For those who haven't been binge-watching Love Is Blind since it premiered, here's how the show works. 30 contestants get to know each in what's referred to as "pods" where they are separated by a wall only able to hear each other's voices. They talk, maybe make an emotional connection, and over the course of the show, couple off. 
Still-single contestants get left behind while couples decide if they want to get engaged. If they do, they see each other for the first time after which they go on a trip reminiscent of a honeymoon. Upon their return couples live together. Ultimately, Love Is Blind ends with couples at the alter deciding whether or not to go through with their wedding vows. 
While fans wait to hear from Netflix on whether or not they're greenlighting the show for a second season, contestants from Season 1 have been breaking down the events of their episodes which brings us to Cuevas and Batten.

Mark Cuevas gave Jessica Batten a sweatshirt after she gave him a pillowcase
When audiences watched Cuevas and Batten see each other in person for the first time, they were wondering why Cuevas had been holding a sweatshirt. Turns out, Batten had previously given him a gift so he wanted to do the same. 
Cuevas explained the sweatshirt in an interview with Entertainment Weekly published on March 3, 2020, saying there were a lot of moments that were missed on the show.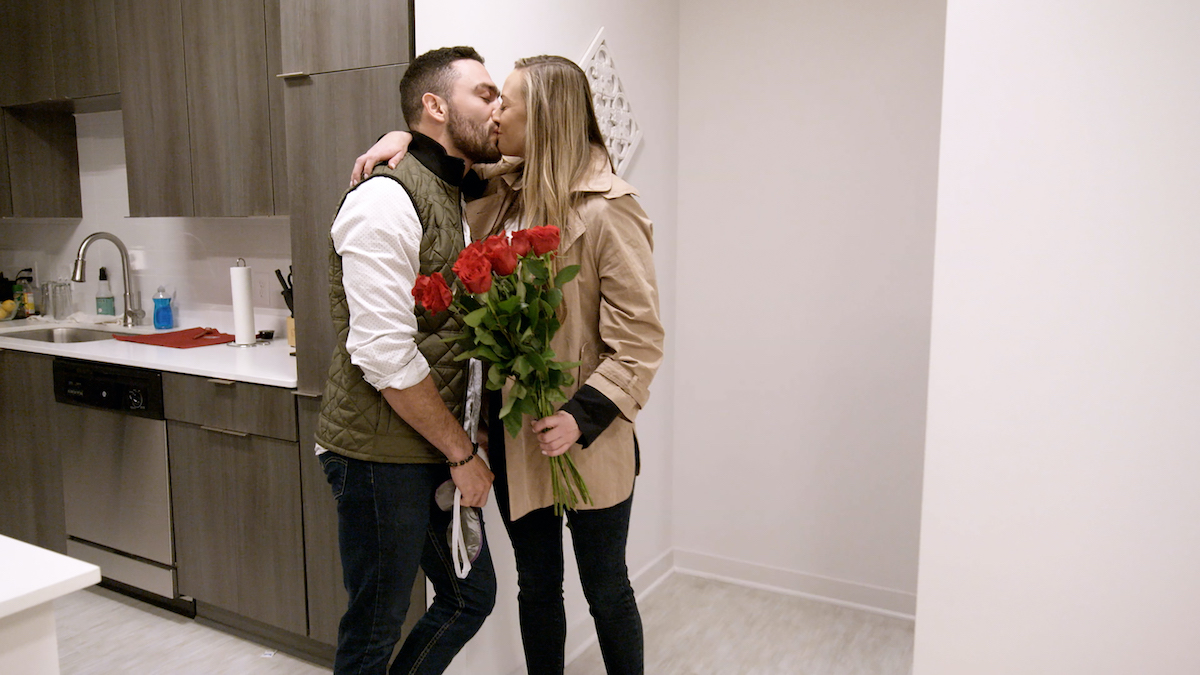 He said the day before he proposed to Cuevas, the show asked him, and the rest of the contestants, if they wanted to give their significant other a gift. Unbeknownst to him, Batten sent him a pillowcase scented with her perfume. 
"She said, 'I can't tell you what I'm deciding but I hope this gives you comfort,'" Cuevas recalled. "I'll never forget the way it smelled."
He continued, saying when they saw each other for the first time, he wanted to give Batten a similar gift.
"She gave me that, and when I saw her, I made it a point to walk across and I gave her my sweatshirt that had my cologne on it and said, 'I wanted to return the favor,' so that way she didn't forget about me," he said. 
Although it didn't change their future — it would've been some sweatshirt if it had — Cuevas and Batten didn't end up together. Cuevas, 26, insists he feels no "ill will" toward his former love interest.
Check out whether or not other Love Is Blind couples are still together.