Is 'Love Is Blind' a Netflix Original? How to Binge-Watch This Series Before Season 2
With the entire first season available for binge-watching on Netflix, Love Is Blind proved that sometimes, you don't have to see someone to fall in love with them. Whether or not it works out is another story. Is Love Is Blind available on any other streaming platform? What's next for this hit original television show? Here's what we know about the hit reality series, Love Is Blind.
This article contains minor spoilers from Love Is Blind. Read at your own risk!
Netflix released a new reality series, titled 'Love Is Blind'
Netflix has a few Emmy-award winning and nominated reality shows up its sleeve. There's Queer Eye, the makeover show featuring Jonathan Van Ness, Antoni Porowski, and the rest of the Fab Five. There's Nailed It, a baking competition which asked amateur chefs to recreate "edible masterpieces."
Most recently, the streaming platform launched an ambitious dating series that begged the question, can relationships based on an exclusively emotional connection last? This experiment lasted over the course of a few weeks, where viewers saw couples meet in real life and figure out if their relationship could work.
"Our very first conversation was super-brief — about seven minutes. We did a basic introduction of ourselves: where we're from, what we do, the stuff that's important to us," one participant, Lauren, said during an interview with The Washington Post. 
"We both kind of related on the fact that we have very entrepreneurial minds and that we're self-taught in a lot of different ways. We also bonded over the fact that we're both introverts that are able to be extroverted when we need to be," Cameron added. Lauren and Cameron became one of the two couples who legally wed, thanks to this series.
'Love is Blind' is a Netflix original series
When Netflix shared its "Top Television Shows" of the week, Love Is Blind appeared almost every time. Some viewers shared their love for some couples on social media, while others asked which relationships could work in the real world.
Because it is a Netflix original, this reality series is available exclusively with a subscription to the streaming platform. (Other subscription services are following by example, with Disney+ releasing their original baking competition special, Be Our Chef, during March 2020.)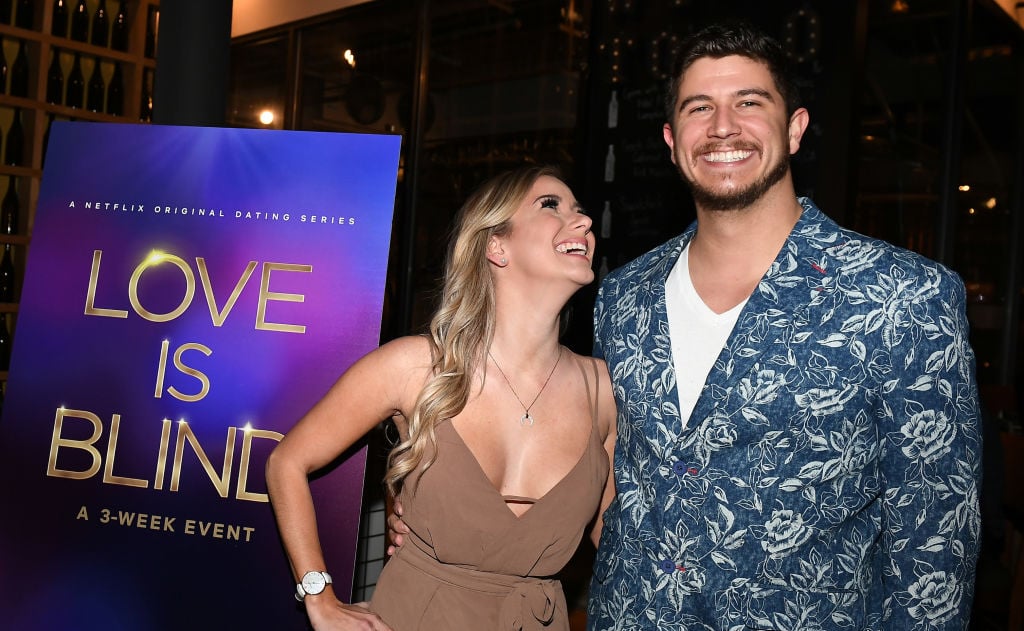 Netflix has not yet renewed 'Love is Blind' for its second season
As of the finale of season 1, this streaming platform has not announced when, or if, it will renew this reality show for its second season. Some expect an announcement in the coming weeks, as Good Housekeeping reports, "the delay in renewal is actually pretty standard for Netflix."
In the meantime, fans can stream other Netflix original reality shows. That includes season 1 of The Circle, a 2020 release that highlights social media and its impact on creating relationships. Additionally, the next season of Queer Eye is expected to premiere on Netflix within the coming months. 
Episodes of the hit Netflix original series, Love Is Blind, is available for binge-watching on the streaming platform.