'Love is Blind' Season 2 Star Shaina Hurley Reveals She Felt Misrepresented on the Series
'Love is Blind' Season 2 star Shaina Hurley wants to clear some things up about her time on the show and why she felt this season misrepresented her character.
Out of the six couples who got engaged on Love is Blind Season 2, only two of them actually took the leap into marriage. Shaine Hurley and Kyle Abrams left the pods engaged, but the couple never made it to the alter. In a recent interview on The Viall Files, Shaina discussed who she's dating now. Plus, she touches on the drama she wants to leave behind with Shayne Jansen and Natalie Lee.
[Warning: This article contains spoilers from Love is Blind Season 2.]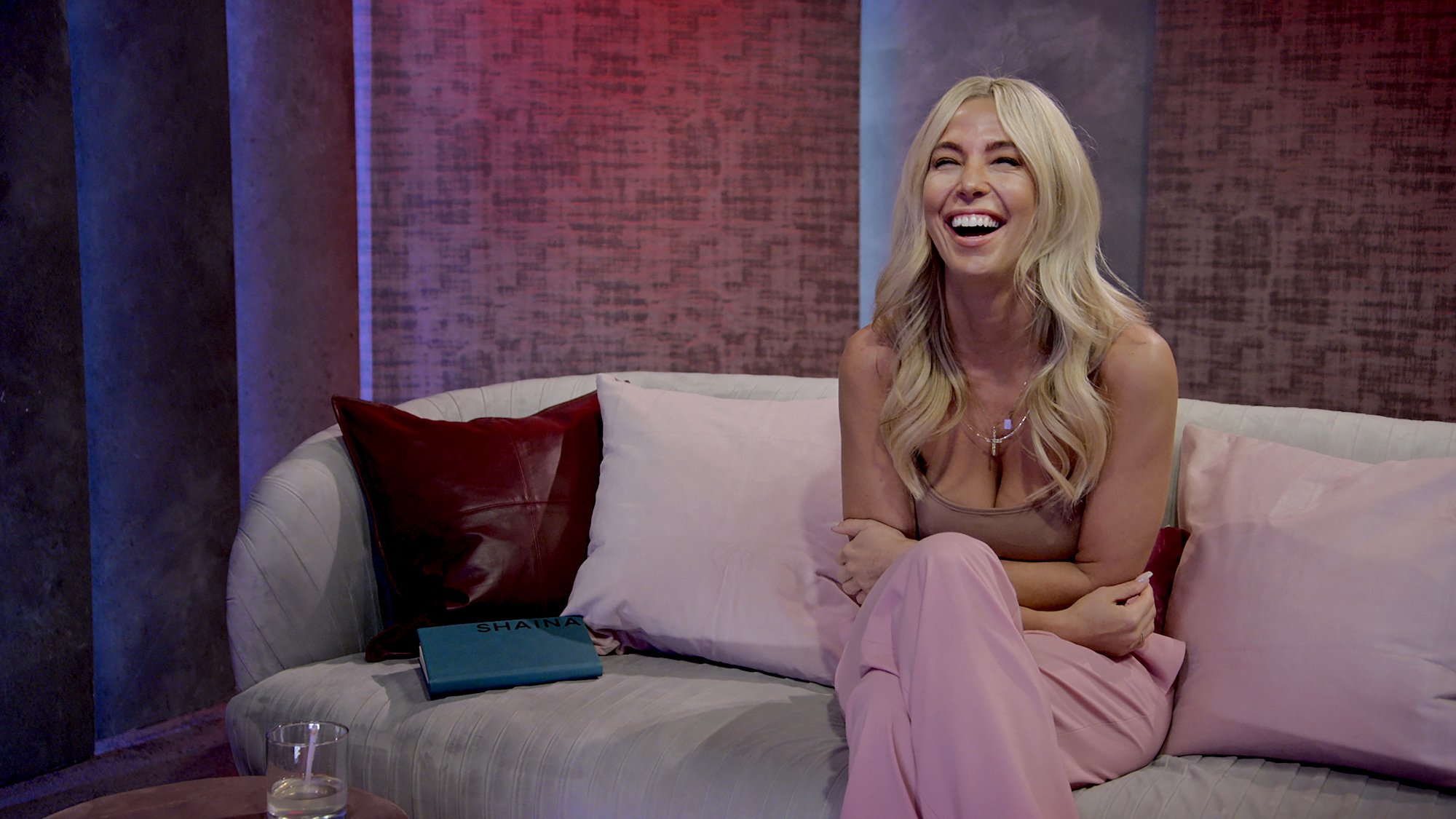 'Love is Blind' Season 2 star Shaina Hurley thinks the show misrepresented her intentions at the infamous beach outing
Besides fellow contestant Abhishek "Shake" Chatterjee, Shaina ranks as the other villain of Love is Blind Season 2. Even though she and Shayne connected early on, he ultimately proposed to Natalie. However, midway through the season, producers brought all of the contestants to an outing on a beach. Shaina pulled Shayne aside to talk to him, and it appeared she tried to break up Natalie and Shayne.
Nick Viall, the host of The Viall Files, asked Shaina what she considered the most significant disconnect between her genuine personality and what Love is Blind showed.
"The biggest disconnect would definitely be that I was a homewrecker trying to ruin Shayne and Natalie's relationship when that wasn't the case at all," Shaina explained. "Because there was so much stuff not shown on film, the whole beach scene, the ship with Shayne had sailed way back weeks prior in the pods. So I think the way everything wasn't able to be put in the episodes, no one got to see the true story. So, it definitely seemed like I was trying to break them up and that was not the case at all."
Shaina revealed if she's single or in a relationship after 'Love is Blind' Season 2
Shaina and Kyle ultimately split up because of Kyle's lack of religion. She told Kyle from the beginning of Love is Blind Season 2 that Christianity was a big part of her life. Despite Kyle's atheism, he believed the pair could overcome their differences. In the end, it was too big of a hurdle for the couple to jump. Shaina broke things off with him fairly soon after exiting the pods.
Viall asked Shaina about her current relationship status, and she happily reported she's no longer single.
The Chicago hairdresser said, "I'm actually in a relationship. It's pretty serious. He's been awesome, nothing but a support. He's been great throughout the whole situation. I was laughing. What a time to be in a relationship with me with all the men sliding into my DMs."
The reunion arrives on Netflix on March 4, 2022
When fans last left the couples of Love is Blind Season 2, only Iyanna and Jarrette and Danielle and Nick said "I do" at the altar. However, even though Shayne and Natalie didn't go through with the wedding, Natalie told Shayne she thought they needed more time. It's unclear whether or not the two are together now. As for Mallory Zapata and Salvador Perez, the couple seemed open to continuing their relationship. 
Fans can watch how everything shakes out in the Love is Blind Season 2 reunion. The episode is now streaming on Netflix.