'Love is Blind' Season 2: Vanessa Lachey Let It Slip That Shayne and Shaina Dated After the Show
'Love is Blind' Season 2 stars Shayne and Natalie claim to have no romantic connection, but Vanessa Lachey let something slip at the reunion that hints otherwise.
In Love is Blind Season 2, Shayne Jansen and Natalie Lee, along with five other couples walked away from the pods engaged. Only two of those pairs actually took the leap into marriage out of those six. The others decided not to say "I do" for various reasons. Shayne Jansen and Shaina Hurley connected in the pods, but Shayne ultimately chose to propose to Natalie Lee. However, when that didn't work out, some wondered if Shayne and Shaina would try again. As it turns out, host Vanessa Lachey may have let something slip at the reunion about the two.
[Warning: This article contains spoiler information for Love is Blind Season 2.]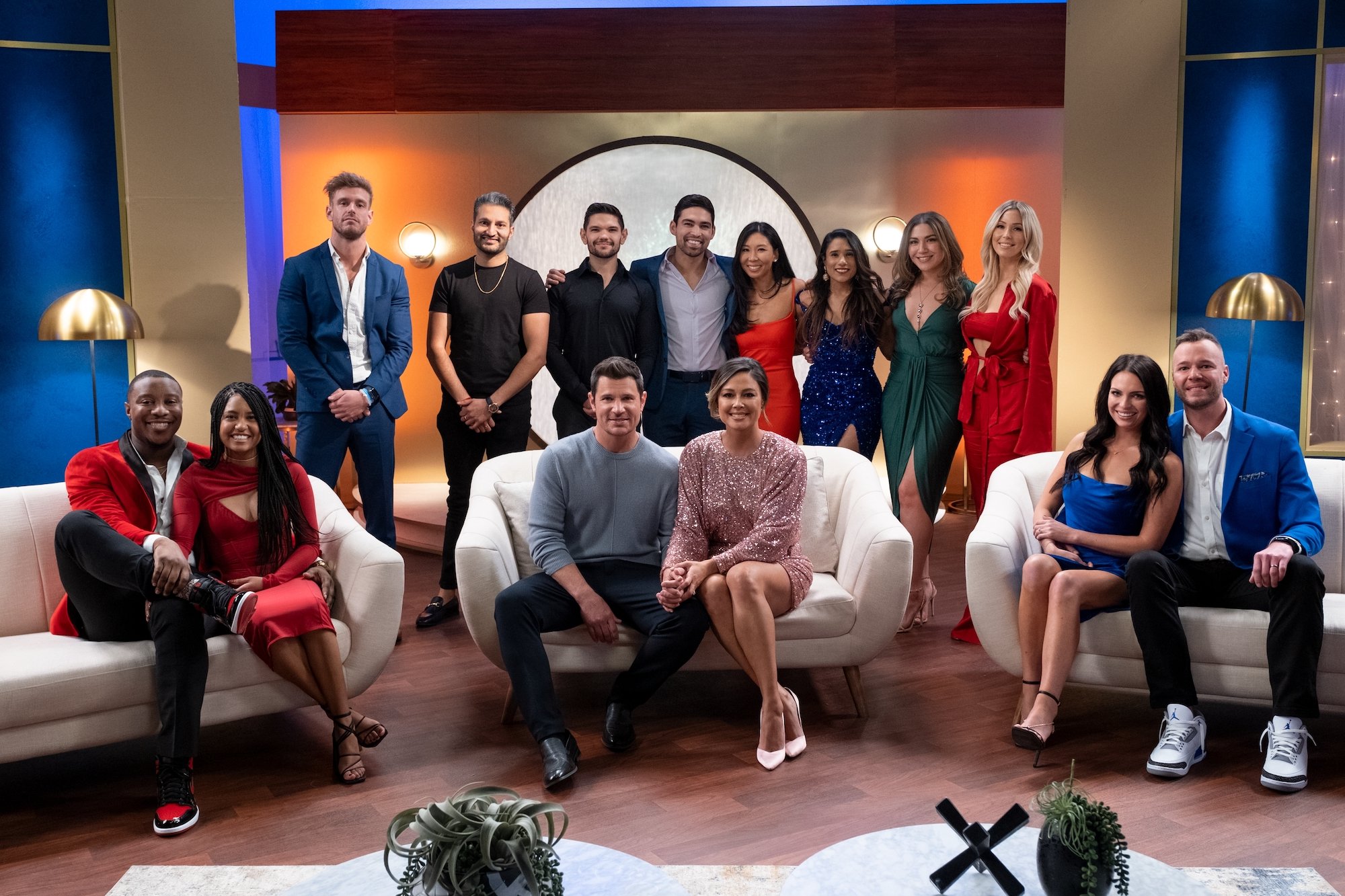 'Love is Blind' Season 2 stars Shayne and Shaina caused plenty of drama throughout their time on the show
Shayne bonded with Shaina and Natalie early in Love is Blind Season 2. At one point, he mistook Natalie's voice for Shaina's in the pods. When Natalie walked in she said hello.
Shayne happily replied, "Who am I talking to? Shaina? Aw, that's who I was hoping for. What are you wearing over there? Hello? Shaina, stop."
When Natalie replied, "It's Natalie…" Shayne, visibly disappointed, said, "Oh, of course."
After an awkward pause, he continues, "Are you ok? Are you good? Do you think I'm a d*** or what?" When Natalie started to speak, he cut her off, "Listen, if you think I'm a d***, I feel like it's kind of weird, no offense. Natalie, you're talking to other people too. Are you not?"
The scene continued with Natalie expressing that she felt led on, but Shayne stayed on the defensive about the situation. However, by the end of their time in the pods, they overcame their differences. Shayne proposed to Natalie, and she accepted.
'Love is Blind' Season 2 host Vanessa Lachey seemingly let something slip about Shaina and Shayne at the reunion
Since the show ended, Love is Blind Season 2 stars Shayne and Shaina claimed the two never had a romantic connection. However, it seems as though Lachey knew something the audiences didn't.
Lachey began asking questions about whether or not Shayne and Shaina had seen each other since filming stopped. She said, "Another big topic everyone has been dying to know, because obviously it was heightened in season 2 that you and Shaina -"
Shayne became very uncomfortable before cutting her off and telling her, "I'm not going to get into that conversation.
Lachey, confused, replied, "Oh no, I'm just asking if you guys have seen each other before today." 
Shayne confirmed that they had, and Shaina remarked that she was confused about why Shayne reacted the way he did. However, Lachey continued, "It was a question. We talked about how you guys tried to date again after, and I think that's amazing."
Shayne shut down and refused to shed any further light on the subject
Love is Blind Season 2 star Shayne immediately clammed up and refused to say anything else on the matter. When the camera panned to Natalie, it was clear she wasn't aware of the situation either. 
In a recent podcast, Shaina confirmed she was no longer single and included that the person never appeared on Love is Blind Season 2. Despite recent Instagram posts from both Natalie and Shayne, it seems as though something happened with Shaina after the series ended, but for now, neither want to go into detail. 
Love is Blind Seasons 1 and 2 are currently available on Netflix.