'Love is Blind' Star Shake Chatterjee Compares Marriage to 'Making a Big Purchase' During Reunion
If any contestant on Love is Blind Season 2 didn't understand the assignment, that honor goes to Abhishek "Shake" Chatterjee. The Chicago veterinarian quickly ranked as this season's villain because of his remarks about former fiancé Deepti Vempati. Fans might think the reunion gives Shake a chance to atone for all his mistakes, but don't hold your breath. In fact, he somehow manages to dig himself into a much deeper hole.
[Warning: This article contains spoilers for Love is Blind Season 2.]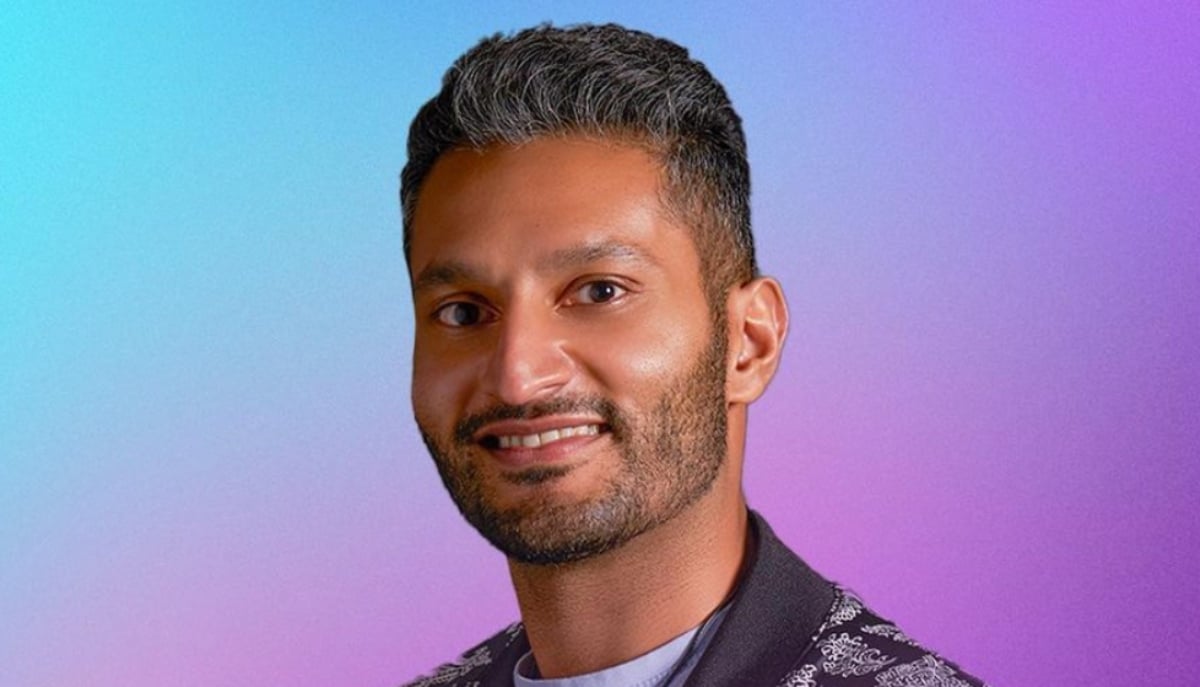 'Love is Blind' Season 2 villain Shake Chatterjee continually made rude comments about fiancé Deepti's physical appearance
The goal of Love is Blind is to determine whether or not people can fall in love with another person sight unseen. The men and women stay in separate pods as they get to know each other. This is to create a bond that goes deeper than looks alone. However, Love is Blind contestant Shake asked women questions that would hint at their general appearance on his dates. This ranged from whether or not he could carry someone on his shoulders at a music festival to what size clothes someone wore. 
Shake proposed to Deepti while in the pods, and she accepted. Once he saw her, though, he began making comments about her looks to the other men in the house. He said he felt no sexual attraction to her, and she reminded him of his aunt. Deepti chose not to marry him on their wedding day and walked away single.
RELATED: 'Love is Blind' Season 2: Vanessa Lachey Let It Slip That Shayne and Shaina Dated After the Show
Shake compared marriage to 'making a big purchase' at the reunion
Love is Blind star Shake did himself no favors at the Love is Blind Season 2 reunion. Instead of apologizing for his actions, he doubled down on his efforts in the episodes. Most of his fellow contestants called him out on his unflattering behavior. At one point, even the hosts, Nick and Vanessa Lachey exchanged heated words with Shake.
When asked why he signed up as a contestant on Love is Blind, Shake said, "I know I'm not the most liked person on this show, but I'm going to keep it real with myself. It's not that different than making a huge purchase."
Vanessa cut him off, giggling about his comparison to marriage and a purchase, but he continued, "Marriage, think of it as the ultimate purchase, then, if you will. The ultimate commitment, if you will. Before you make this type of commitment, I feel like you have to read the fine print on that. So, when we're in a situation where the stakes are so big, I want to make sure this thing works."
Despite the shock from other people on stage, he added, "For me, that meant I knew at least a certain physical body type, to get me in the ballpark."
Audiences applauded Deepti's decision to walk away from the marriage
Deepti became a fan favorite from Love is Blind Season 2, and many fans applauded her decision not to marry Shake. She seems even more confident with her decision after hearing Shake's comments at the reunion. She recently sparked rumors she may now be dating Kyle Abrams, another contestant from the show, but nothing has been confirmed.
Watch all of the drama unfold at the Love is Blind Season 2 reunion, now streaming exclusively on Netflix.
RELATED: 'Love is Blind' Season 2 Star 'Shake' Chatterjee Claims Kyle Abrams is a 'Serial Cheater'