'Love Is Blind': Is 'The Circle' and 'Too Hot to Handle' Star Chloe Veitch Joining the Show or Not?
'Love is Blind is coming back. 'Too Hot to Handle' and 'The Circle' star Chloe Veitch just announced that she was joining the cast. Is she serious?
If you have a Netflix subscription (or borrow someone else's) then you probably know who Chloe Veitch is. The star first graced our screens on Too Hot to Handle and then came back around for The Circle. Surprisingly, she had a few romantic entanglements on each of those shows but none of them panned out. Now, the star has announced that she is trying her hand at love for a third time on Netflix's Love Is Blind. But is she really joining the cast or is it all a promotion?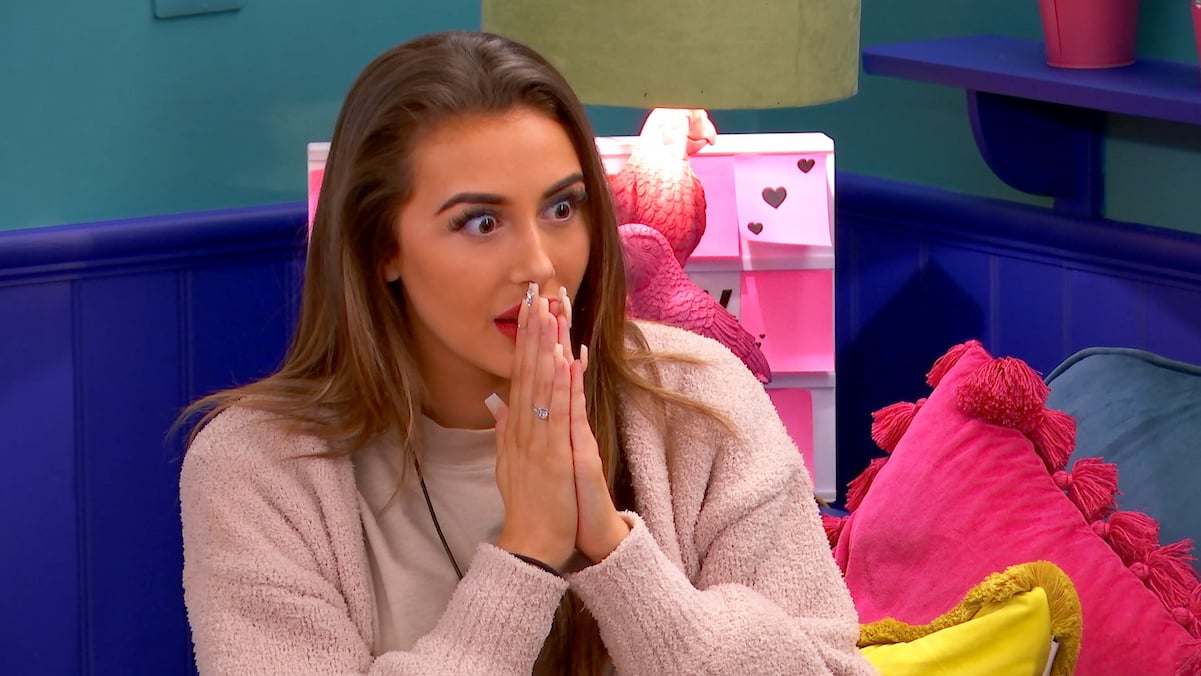 Chloe joins 'Love is Blind' for a teaser
Veitch took to Instagram earlier today to announce that she was joining the show.
"Being on Too Hot To Handle and The Circle was a DREAM, but… I didn't find the love of my life," she wrote. "After falling for a catfish on The Circle, I learned you can't really get to know someone through a screen… so I've decided to try #LoveisBlind and see if I can get to know someone… through a wall. Check out my stories for the full dates!"
Fans of the show were ecstatic.
"You should have part ownership of Netflix by this point!' one person wrote. "Keep killing it."
"Thank you for blessing us with you on our tv again queen," another person said.
But some fans wondered how the show would work as many people already know who Veitch is.
"But wait, don't people know who you are? They'll know what you look like lol," one person said.
Veitch also shared a clip from her time on the show. This is where people started to wonder if her stint on Love Is Blind was legitimate or only for promotional purposes. In the clip, former The Circle cast member Shubham Goel and Too Hot to Handle cast member Peter Vigilante joined the show, as well as Bling Empire's Kevin Kreider. Vigilante was most recently dating Melinda Melrose, so it wouldn't make sense if he was actually participating in the Love Is Blind experiment.
Chloe's dating past
On Too to Handle, Veitch didn't really connect with anyone. On The Circle, she thought she was connecting with a player named Trevor, but it was actually Trevor's wife DeLeesa St. Agathe playing as him. Veitch spent the whole game thinking that she was going to meet Trevor at the end and start a potential relationship. After finding out Trevor was happily married, she connected with Mitchell Eason, another one of The Circle competitors.
"To be honest me and Mitchell, we FaceTime nearly every night," Veitch said during The Circle reunion. "I've spoken to his mom. I've told my family about him and we actually shared a kiss just after we filmed the finale.
"He kissed me when the cameras were all turned off," she continued. "He asked me very politely. I haven't seen him since but yeah it was like..butterflies."
After the show, the two continued their pseudo-relationship.
"Because of the distance, it hasn't got a label But we get on really, really well and it is romantic," she told Cosmopolitan. "It's not just a friendship, but we'll see."
So, unless Veitch and Vigilante are done with their relationships, it seems like Veitch's announcement may have just been for a promo with Netflix.
'Too Hot to Handle' and 'Love Is Blind' crossovers
This isn't the first time that Love Is Blind and Too Hot to Handle have overlapped. On the After the Altar special, Damian Powers who ended Love Is Blind with Giannina Gibelli, began spending time with Francesca Farago. Farago even showed up at the show's anniversary party.