'Love Is Blind': The Parts of Lauren and Cameron's Love Story You Didn't See
Love is Blind may be over but fans still can't get over the love story between Cameron Hamilton and Lauren Speed. Though viewers were initially wary that people could fall in love without ever seeing one another and get married in a matter of weeks, Hamilton and Speed proved that love actually can be blind. From the beginning of the season, their love story captivated audiences and had people rooting for them to make it.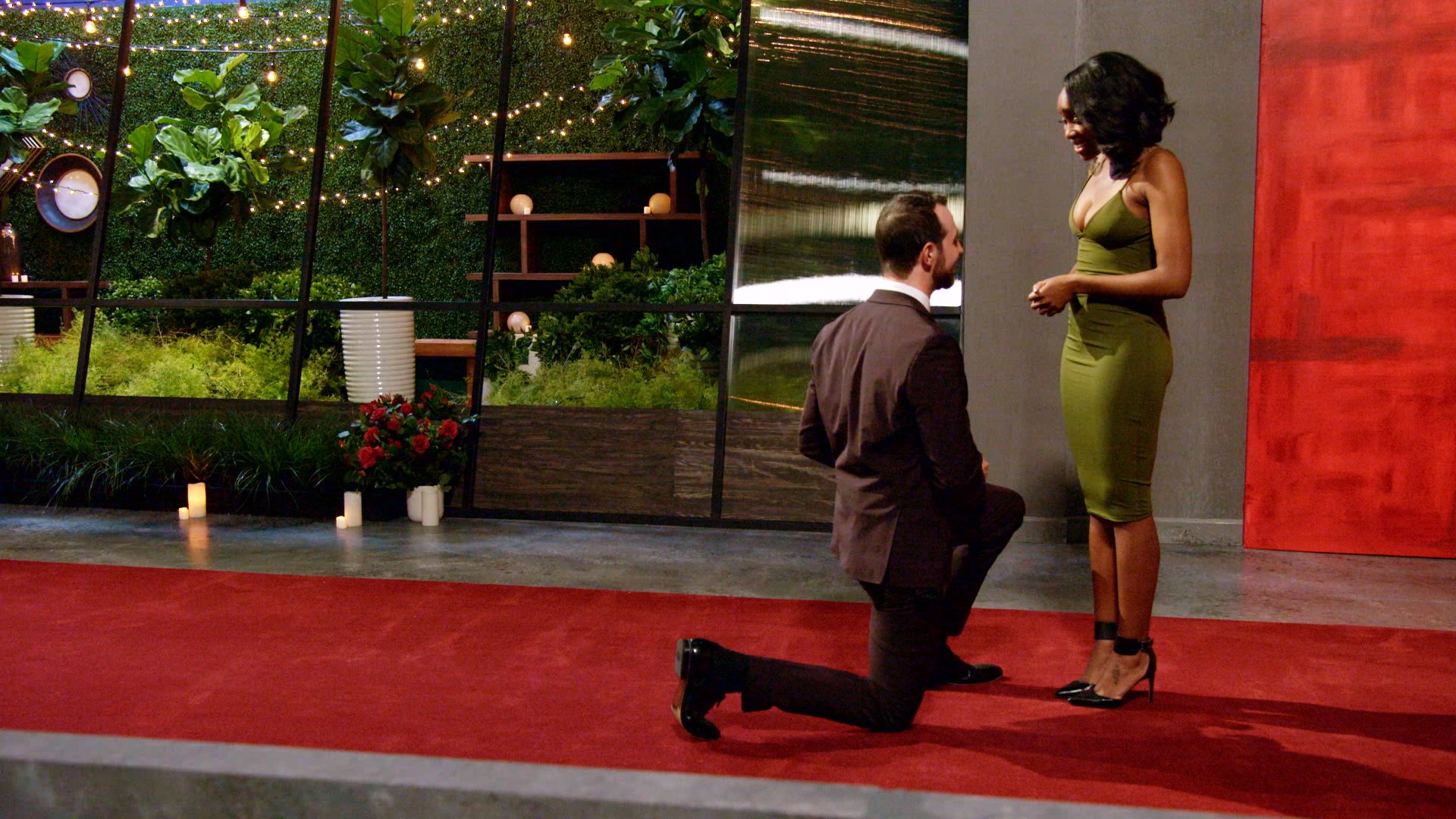 Because there were four other love stories to show, there was a lot of Hamilton and Speed's journey that we didn't get to see. Now that the finale has aired, the two are finally opening up about what went on between them.
The beginning of Lauren and Cameron's relationship
It takes a giant leap of faith to go on a show that asks you to get engaged to someone who you've never seen. But both Speed and Cameron had gotten to points in their love lives where they were a bit desperate.
"My love life was pitiful, OK, and that's sad to say. But being a 30-something woman in Atlanta and just having constant failed relationships, disappointments, I had really gotten to the point where I was like, OK, if I have to be by myself, I'll accept it," Speed told the Los Angeles Times. "I'll just be a single, rich, elderly lady living my life. But I know how it gets lonely, and ultimately we all do want someone to really love us for who we are."
And Hamilton was having a similar problem.
"For me, I felt like I was doing the typical dating scene today of dating apps [and] wasn't finding people who are well suited for me," he told the outlet. "The format of the apps is you see a picture and swipe yes or no on it. So I was basically just picking people who weren't a good match for me and felt frustrated by it."
Luckily, casting reached out to Hamilton and asked if he would be interested in doing the show.
After going into the pods, Speed and Hamilton connected almost immediately. They talked about everything from politics to religion and back to make sure they were really suited for one another.
They had no idea the other couples were struggling
One of the most interesting parts of the experiment was that they made the couples live in the same apartment complex and hang out throughout the process. But even though they were seeing the other couples, Speed and Hamilton didn't really know what was going on with them until they watched the series back.
"Some of this stuff is crazy, child," Speed said of what she thought about the things that happened on the show. "Even a lot of stuff that I didn't know was going on. I was kind of shocked because we would be with these people all the time throughout this process and it was so much that we didn't know that we just kind of saw and discovered as we watched the show. So we were in shock with the rest of the world at some things."
And they had no idea that some of the other couples were having such issues with one another.
"It was really hard to watch a lot of the scenes, especially to see the couples fighting — the times when it got really ugly — because going through this experience, you really had to be extremely vulnerable," Hamilton said. "So we all share that common ground and so I can empathize. I think we can empathize with these people, and you can kind of feel their pain when they're having these fights and these big blow-ups."
Lauren and Cameron want to thank their fans
People have been rooting for Speed and Hamilton since the very beginning and have been going to extreme lengths to see if they are still together, like checking to see if the backgrounds in their Instagram photos match. And though it may be a little invasive, Speed and Hamilton are extremely grateful for all of the support.