'Love Is Blind': The Tragic Love Story We Didn't Get to See
Love is Blind is almost over. We are just around the corner from seeing which couples made it through the experiment and ended up in wedded bliss. The five couples left are Giannina Gibelli and Damian Powers, Cameron Hamilton and Lauren Speed, Matt Barnett and Amber Pike, Mark Cuevas and Jessica Batten, and Kenny Barnes and Kelly Chase. Carlton Morton and Diamond Jack also were shown getting engaged but broke up shortly afterward.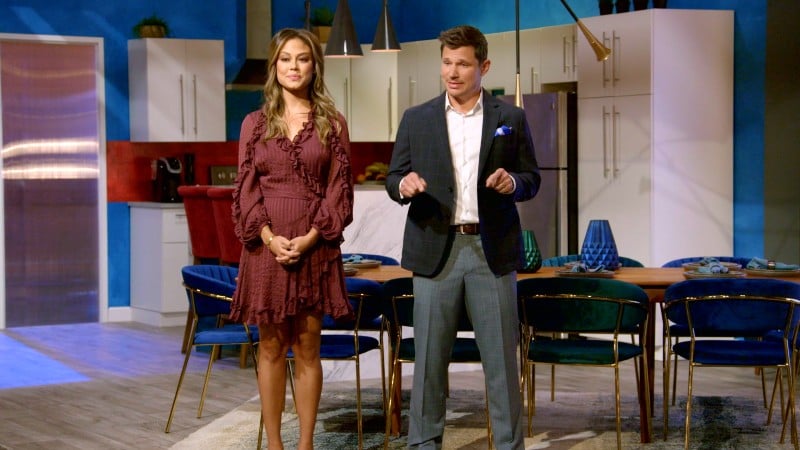 But before we find out about the couples whose relationships we have seen, it's important to note that there were actually a few other couples who got engaged. And one of their relationships didn't have the happiest of endings.
Why weren't all of the engaged couples shown on 'Love is Blind'?
Though we only saw six proposals on the show, eight pairs actually got engaged. But the production company just wasn't prepared for that kind of turnout.
"We had actually more success on this show, from that standpoint, than we were even able to document," series creator Chris Coelen told Entertainment Weekly. "As a producer I was kind of nervous like, is anybody actually gonna get engaged? Is anyone going to make it to the altar? And, in the end, we actually had more couples get engaged than we were able to follow on the show."
Rory Newbrough and Danielle Drouin
Rory Newbrough, who was shown in a few scenes counseling the other men, got engaged as well but his beloved ended up leaving him for another man.
"He actually got engaged to a woman who you only see for a brief moment early on named Danielle [Drouin]," Coelen said. "They were together for a little while and then they broke up and she ended up dating the guy who appears at the very beginning of the show, Matt [Thomas]. I think they were all curious."
What was the experience like for Rory Newbrough?
For Newbrough and Drouin, it was love at first sound.
"Danielle was the first pod that I went into, and I felt it the second I walked in," Newbrough told Women's Health. "She was my first choice the entire time."
"We ended up spending 19 or 20 hours a day just talking," he continued. "I started to realize there were parts of me—walls I put up—and I didn't even know they were there. I wasn't even aware of them, and they were just blown open. I was crying the whole time. It was this crazy-emotional experience."
But left to their own devices after not being chosen to continue the experiment, the two had a hard time keeping the relationship going.
"It was this weird whiplash moment, like 'What!?' They just kind of gave us our phones back and said 'Good luck, thanks for joining us, but we just can't cover your story,'" he said of not being chosen to move forward.
The two went on a vacation together in Miami after leaving the show but things ultimately didn't work out.
"The connection, at least on my side, was very pure and very real," he said. "I think it just wasn't as real for her once she thought more through it."