'Love Is Blind': Why Diamond Jack Doesn't Buy Carlton Morton's Apology–'a Whole Other Person Came Out'
Diamond Jack and Carlton Morton got engaged and broke up on the first season of Netflix's Love Is Blind. Fans watched Carlton apologize to Diamond at the reunion, but the two do not keep in touch today (because the former NBA dancer blocked him).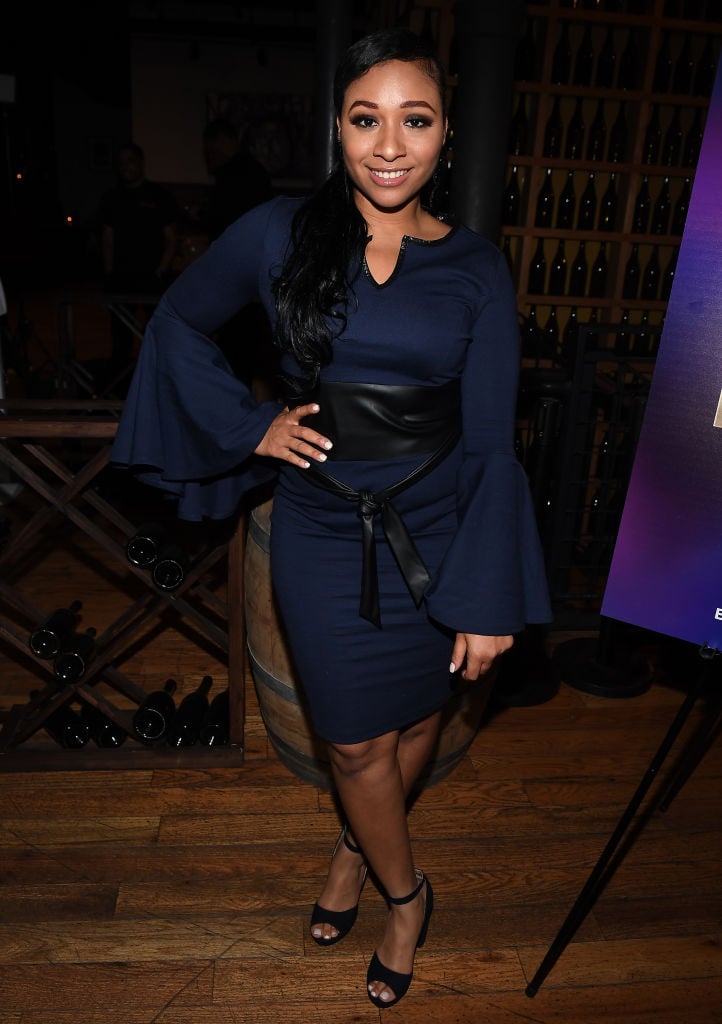 Diamond Jack doesn't think Carlton Morton's apology was sincere
In an interview with the Love In Sight podcast, Diamond said she doesn't think Carlton's apology to her at the reunion was genuine.
"There was guys I did make a connection with and he didn't allow that to happen. Like, you know how guys get. He felt like he had to tell people, 'This is my girl' and 'Don't talk to me,' and blah, blah, blah. That's what I'm saying, like, for him to say certain things makes me wonder: Is your apology really genuine? Now, I don't think it was," she said, reflecting on Carlton's behavior in the pods.
Love Is Blind fans will remember that Carlton gave Diamond her ring back at the reunion as a token of their friendship. Diamond does not still have the ring. She says, after the reunion, Carlton became "a whole other person" and started writing negative things about her online.  
"I do not have his ring and no I do not still wear it. After the reunion, it's hard to talk about it, but I felt like he was really genuine, that's why I accepted, but then afterward a whole other person came out and back to how he was treating me in Mexico and I start seein' it. It was reported, it's documented all on his Instagram," she said. "Although he erased it, I don't forget it. To the point where I had to just block him. I wish him the best of luck. For him to say the certain things that he said, really just shows me that wasn't a sincere or genuine apology. But I wish him the best of luck."
Diamond Jack is glad she went on 'Love Is Blind'
Despite how things ended up between her and Carlton, Diamond says she's happy she went on Love Is Blind, but she wasn't always.  
"I am happy I did the show. If you would have asked me at another point in time, right after Mexico, I would have said no. But now that the show has aired and I'm able to watch it and see and everything, I'm starting to see like, 'OK Diamond, this is an experiment. God clearly wanted you to do this and God wanted to set an example out for you.' And I'm glad God picked me to do that," she said.
Diamond says she's excited for the future. She's currently going back to school to get her doctorate and keeping busy with motivational speaking gigs.  
"Now I'm starting to embrace women empowerment," she said. "I'm gonna come out with other things and bigger things to help encourage women. I've been doing a lot of bookings for motivational speaking, which is great. So I'm looking forward to the future."
Read more: 'Bachelor' Fans Are Sending Tyler Cameron Money to Buy Hannah Brown an Engagement Ring