'Love Island USA' Host Arielle Vandenberg Mourns Death of Caroline Flack With Sweet Message
Caroline Flack, the host of Love Island in the U.K., passed away at the age of 40. The television presenter was found in her home in London mere days before she was due to go to appear in court after being accused of assaulting her boyfriend. After speculation of Flack's death, her family confirmed the devastating news.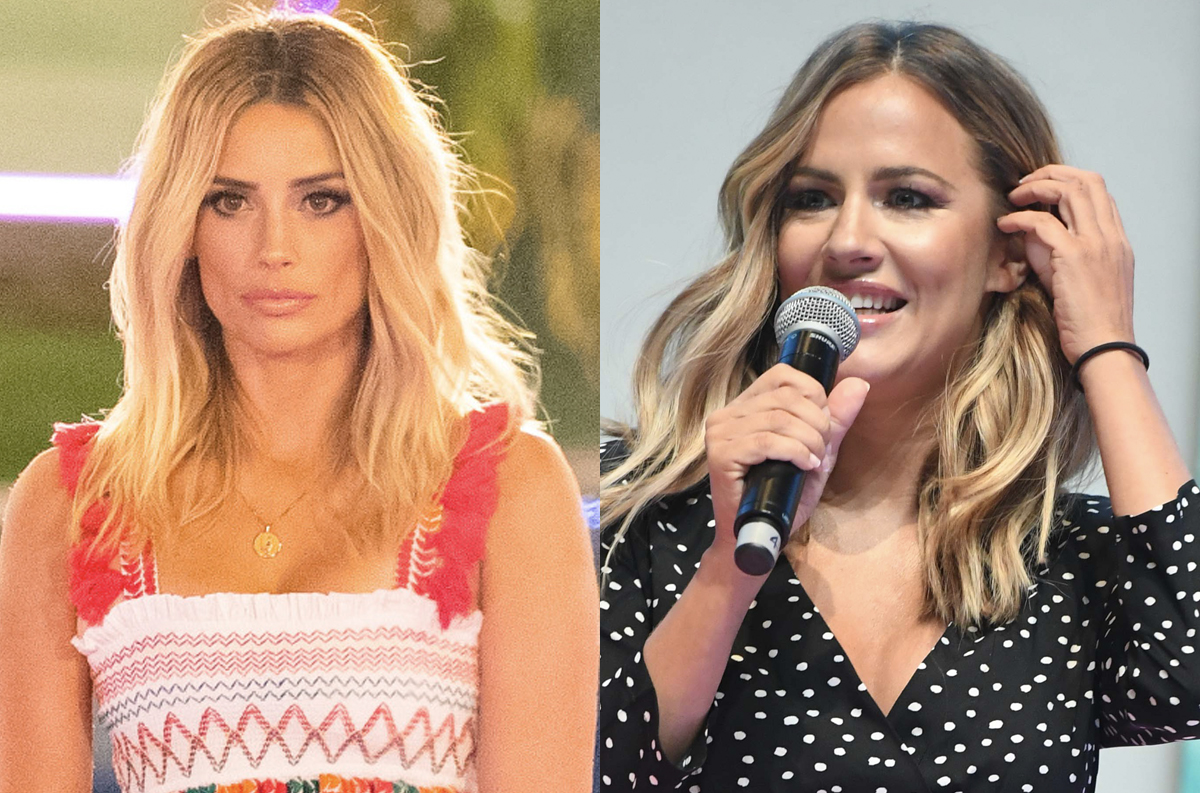 "We can confirm that our Caroline passed away today, 15 February. We would ask that the press respect the privacy of the family at this difficult time and we would ask they make no attempt to contact us and/or photograph us," the family said in a statement The Guardian published.
The 'Love Island' world mourns Caroline Flack
As the news broke, a major influx of messages flooded social media morning the loss of the beloved TV host. One of the sweetest messages came from Arielle Vandenberg, the host of Love Island USA on CBS.
"Today is such a sad day and my heart is broken. My heart goes out to Caroline Flack and her family and friends," Vandenberg wrote on her Instagram Stories. "Caroline, I'll never forget
The comedian turned reality show host remembered how Flack welcomed her to the Love Island family when it was confirmed she would host the CBS version.
"Caroline, I'll never forget the first message you sent me welcoming me with such open arms into the Love Island world," Vandenberg added. "I was star-struck. I'll never forget how you made me feel. When I was nervous to do my first episode, you encouraged me with such kind words. You made me feel comfortable."
If you're a Love Island fan you know their slow-motion shots are epic and Flack had them down to perfection. Vandenberg also made reference to that feature of the show in her message.
"I can't stop looking over our texts back-and-forth about needing to get together for dinner, a 'slo-mo dinner.' Thank you for being such a positive, encouraging, kind human. You are so loved," Vandenberg continued before ending with the phrase, "Rest in peace sweet girl."
Caroline Flack's final messages on Instagram
Flack had stayed off social media since the assault charges against her. The television presenter was heavily scrutinized by the British press and it was hard on her. On Christmas Eve she broke her social media silence to share a few words with her fans.
"Been advised not to go on social media … but I wanted to say happy Christmas to everyone who has been so incredibly kind to me this year," she wrote. "This kind of scrutiny and speculation is a lot to take on for one person. I'm a human being at the end of the day and I'm not going to be silenced when I have a story to tell and a life to keep going with."
She continued to explain to fans why she was leaving social media at the time.
"I'm taking some time out to get feeling better and learn some lessons from situations I've got myself into to. I have nothing but love to give and best wishes for everyone," she ended.
Her final Instagram post before her passing came two days before her passing. On February 13, Flack posted a collage of four photos with her dog Ruby. The star looked happy cuddling her baby and giving it a lot of love. A heart emoji is what she used in the caption.