'Love Island': Caleb Corprew Reveals How He Really Feels About Johnny Middlebrooks' Actions at Casa Amor
Season 2 of Love Island U.S.A. concluded last week as fans saw their favorite couple, Justine Ndiba and Caleb Corprew, win the season. The couple won over Cely Vazquez and Johnny Middlebrooks, who had pretty much been together since the very beginning of the season. However, Vazquez and Middlebrooks had some up-and-down moments that potentially affected their chances at winning the hit CBS show.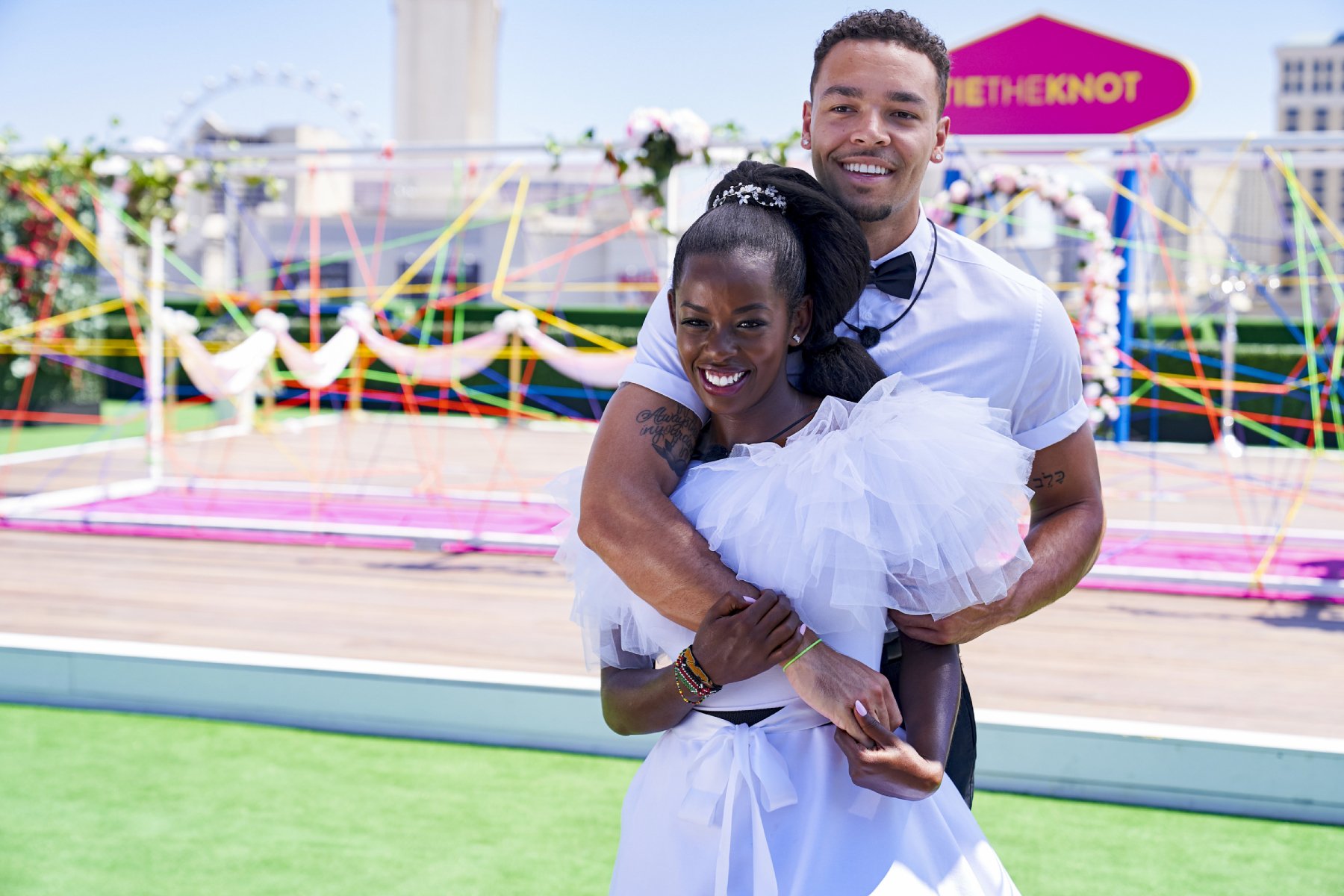 The lowest point for the couple came when Middlebrooks expressed interest in another islander while at Casa Amor. Recently, now that the season is over, Ndiba and Corprew discussed their thoughts about Middlebrooks' actions.
Johnny Middlebrooks was interested in another girl while at Casa Amor
After it seemed that Johnny Middlebrooks had made a strong connection with Cely Vazquez at the beginning of the show, and had ultimately built on it, he ended up testing the waters in Casa Amor.
The islanders are supposed to be tempted during Casa Amor, as the guys moved there and had some new women join them, while the original girls stayed back at the villa and saw new guys move in there.
During their time apart, Middlebrooks tested a new relationship with Mercades Schell, while Vazquez remained loyal to him. He ultimately decided to stay with Vazquez, but once he and the guys returned to the original villa, he came clean to her about his mistakes. 
The couple ultimately had to work through some issues because of his actions, but stayed together in the end. It also appeared that they possibly became stronger because of it.
Justine Ndiba and Caleb Corprew gave their reactions
Ndiba and Corprew recently appeared on PeopleTV's Reality Check, and they gave their reactions to Middlebrooks' actions at Casa Amor.
"Johnny is somebody who showed Cely every single day how he felt about her, and that maybe was not always portrayed," Ndiba said, according to People. "So being in there with them all day every day and seeing how they interact with each other and how much Johnny does really care for her, we knew that they'd work things out and everything would turn out OK with them."
Corprew also gave his opinions about the situation, and he ultimately said that it was blown out of proportion.
"I think that a lot of people have to realize that this was very, very early on into [Johnny and Cely] even knowing each other as people, let alone being in some type of romantic partnership," Corprew said, according to People. "I think that it should definitely be left in the past. What is most important is that they're working on their relationship, it is their relationship."
He also went on to say that he thinks Middlebrooks and Vazquez have a bright future together.
"They love each other, they show it not just through words but in action, and they're a pleasure to be around. I hope that now that we have left the villa that that whole situation kind of stayed back in the past," Corprew said, according to People.
Justine Ndiba and Caleb Corprew won 'Love Island U.S.A.' Season 2
Ndiba and Corprew showed some interest in each other shortly after Corprew joined the Love Island villa, which happened to be after Ndiba moved in as she was a part of the first group of islanders to enter it. They then solidified their connection about halfway through the season, and quickly became the viewers' favorite couple with their authenticity and funny moments.
This led to them getting the votes at the end to win the season, which ended up rewarding them with love and a cash prize.
"Right now, we want to have some time to ourselves and just go at our own pace. But we definitely have plans to see each other a lot and just kind of have alone time for ourselves," Nidba said, according to People.
It'll be interesting to see how each of these couples fare now that the season is over.