Caroline Flack's Boyfriend, Lewis Burton, Breaks Silence After 'Love Island' Star's Death
Following confirmation of the death of Caroline Flack at the age of 40, her boyfriend is now breaking his silence. Lewis Burton shared an Instagram post paying tribute to his late girlfriend. The couple had been going through a tough time in the public eye, especially after the assault charges against the Love Island host. Flack had pleaded not guilty of assaulting her partner and was to appear in court in three weeks.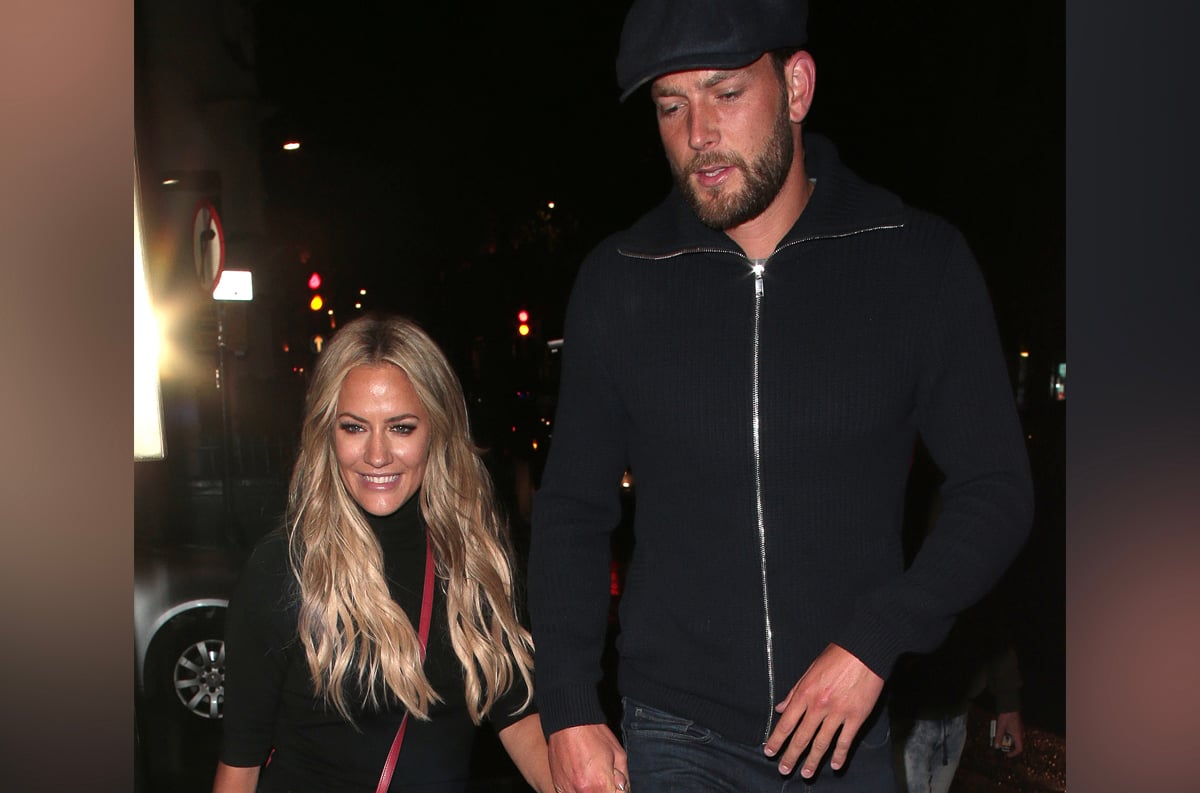 Flack was found dead in her home in London on Saturday, February 15. Her family confirmed the sad news in a statement.
"We can confirm that our Caroline passed away today, 15 February. We would ask that the press respect the privacy of the family at this difficult time and we would ask they make no attempt to contact us and/or photograph us," the family said in a statement to The Guardian.
Lewis Burton mourns death of Caroline Flack
Before Flack's death, she had been advised not to have contact with Burton through any means. The latter broke the rules on Valentine's Day when he shared a pic of him and Flack on his Instagram Stories. Burton wished her a Happy Valentine's and professing his love for her.
After the devastating news, he updated his Instagram profile with a heartbreaking note.
"My heart is broken we had something so special," he wrote. "I am so lost for words, am in so much pain. I miss you so much, I know you felt safe with me. You always said I don't think about anything else when I am with you and I was not allowed to be there this time, I kept asking and asking."
"I will be your voice baby I promise I will ask all the questions you wanted and I will get all the answers. Nothing will bring you back but I will try [to] make you proud every day," Burton continued. "I love you with all my heart."
Caroline Flack posts on Instagram
Flack had been away from social media as well after facing severe scrutiny from the media. The day before Christmas, Flack broke her social media silence to update her fans on her thought process.
"Been advised not to go on social media … but I wanted to say happy Christmas to everyone who has been so incredibly kind to me this year," she wrote. "This kind of scrutiny and speculation is a lot to take on for one person. I'm a human being at the end of the day and I'm not going to be silenced when I have a story to tell and a life to keep going with."
She continued to explain to fans why she was leaving social media for the time being.
"I'm taking some time out to get feeling better and learn some lessons from situations I've got myself into to. I have nothing but love to give and best wishes for everyone," she ended.
Earlier in the month of December 2019, Flack shared a quote on her Instagram profile asking for people to be kind.
"In a world where you can be anything, be kind," the quote read.
Since Flack's passing, the quote has been shared on social media to showcase what a hard time she had been going through.