'Love Island': What was Caroline Flack's Net Worth at Her Time of Death?
Love Island usually makes headlines for the drama and scandals that go down between the islanders. But now, the show is being talked about for a much more somber reason. Former host Caroline Flack has been found dead in her home in London.
Her family confirmed her death to The Guardian.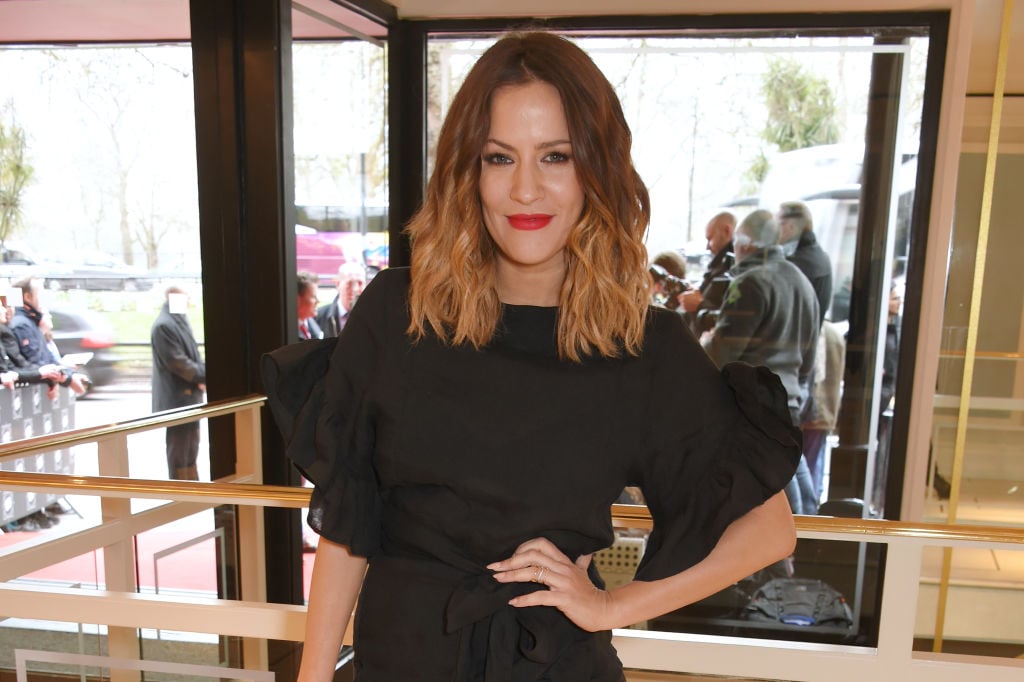 "We can confirm that our Caroline passed away today, 15 February," the family said in a statement. "We would ask that the press respect the privacy of the family at this difficult time and we would ask they make no attempt to contact us and/or photograph us."
Caroline Flack's troubled past
Though Flack's career had been steadily thriving after she landed the gig as the host of Love Island, in the last few months her personal life had taken a turn.
In December, she was arrested and charged with attacking her then-boyfriend Lewis Burton with a lamp at their home.
"He said he had been asleep and was hit over the head by Caroline with a lamp, causing a visible cut to his head," prosecutor Katie Weiss said. "She had also smashed a glass and she had sustained an injury."
When the police arrived at the home, the pair were covered in blood. Flack was eventually released on bail but was ordered not to contact Burton until their trial which was set to begin on March 4.
Following the event, Flack stepped down as the host of Love Island.
"There have been a significant number of media reports and allegations in regards to my personal life," she said in a statement to The Guardian. "While matters were not as have been reported, I am committed to co-operating with the appropriate authorities and I can't comment further on these matters until the legal process is over."
"However, 'Love Island' has been my world for the last five years, it's the best show on telly," she continued. "In order to not detract attention from the upcoming series I feel the best thing I can do is to stand down for Series 6. I want to wish the incredible team working on the show a fantastic series in Cape Town."
What was Caroline Flack's net worth at her time of death?
Though most Americans may have been introduced to Flack through Love Island, she has had a long career in entertainment. Her first role was in 2001's Is Harry on the Boat? Later, she was on the sketch show Bo'Selecta. She, then, moved on to presenting on shows like European Poker Tour, I'm a Celebrity, Get Me Out of Here! NOW! The Most Annoying Pop Songs…. We Hate to Love, TMi, Gladiators, Escape from Scorpion Island, This Morning, Britain's Got More Talent, The Xtra Factor, and The X Factor.
She was worth $8 million at the time of her death.
Reactions to Caroline Flack's death
Though Flack had a controversial reputation, celebrities and fans have taken to the internet to share their condolences.
"Be kind to each other," one person wrote. "Stop the trolling. Stop the online abuse, the hate, the death threats. Just…stop. Life's short enough as it is. Don't contribute to someone else's life being even shorter. R.I.P Caroline Flack."
"So so devastating," another person tweeted. "Can't believe I'm writing RIP Caroline Flack, she was an amazing woman and always someone I looked up to in our line of work, She gave me advice on how to handle trolls & papers writing b——t multiple times and I can't even imagine how she would have felt."
"The same tabloids who made bank hounding Caroline Flack will now do the same mourning her," another person commented.