'Love Island' Couple Aimee Flores and Wes Ogsbury Split 3 Months After Leaving Island
Love Island season 3 pair Aimee Flores and Wes Ogsbury were dumped from the villa together, even though they seemingly developed a strong connection in the house. They continued pursuing a relationship after the show and hung out often over the next three months. After many fans noticed the two likely broke up, Aimee acknowledged the split in an Oct. 2021 Instagram Story.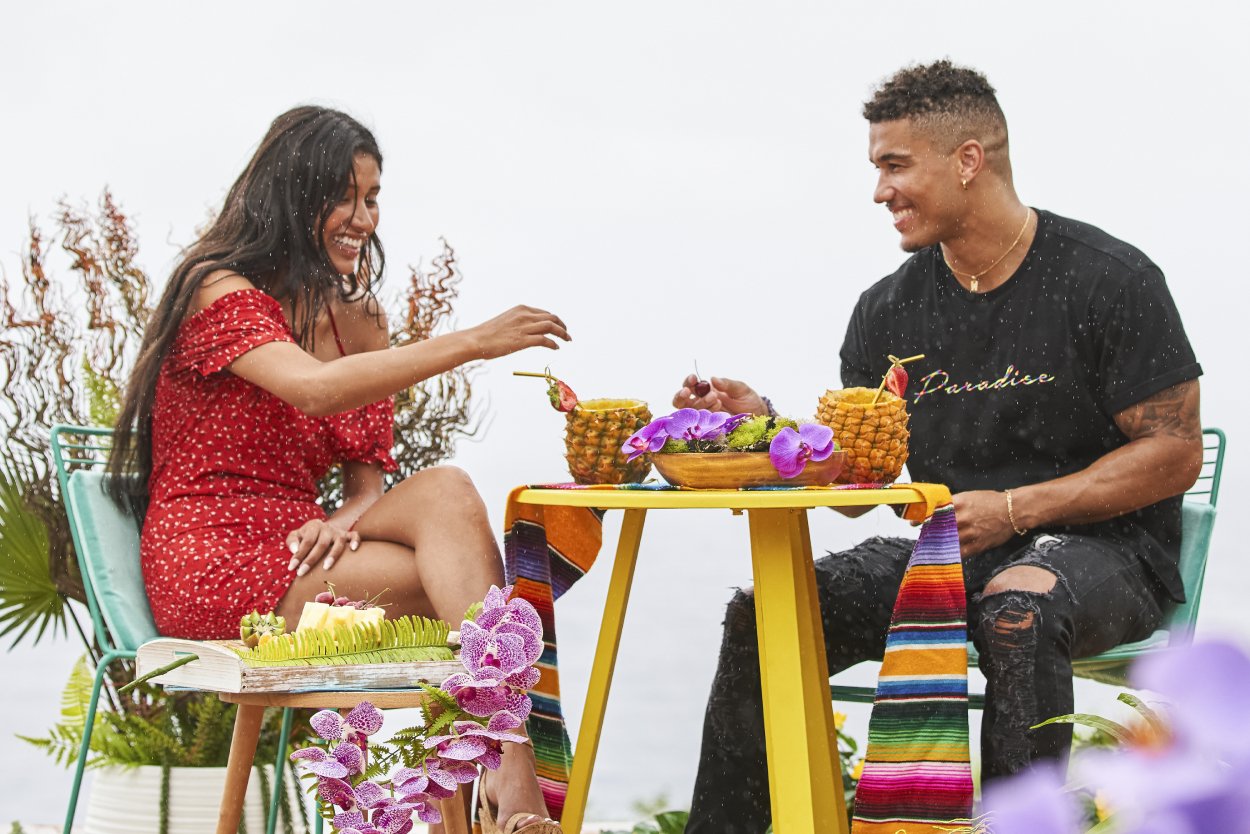 Aimee Flores and Wes Ogsbury met during 'Love Island' season 3
26-year-old Los Angeles native Aimee Flores entered the villa on Day 3 and initially had eyes for Josh Goldstein. However, he chose to continue pursuing his connection with Shannon St. Clair, and she moved on to Jeremy Hershberg.
On Day 5, he left his original partner for Aimee, and the two stayed paired for a couple of ceremonies. Their connection eventually faded, and she caught feelings for the new Islander, Wes Ogsbury.
The two paired up on Day 14 and quickly fell for each other, seemingly isolating themselves from the others to spend time with each other. At the next recoupling on Day 20, the viewers put them in danger, and the other Islanders opted not to save them, effectively dumping the two from the island.
They left together and immediately pursued a relationship.
The couple began dating after leaving the island together
Before the two coupled up, the episodes frequently featured Aimee. However, she and Wes were largely missing from the show once they paired up for unknown reasons.
Some fans speculated Aimee refused to get into drama with the other Islanders, which they believe played a role in her diminished screentime. Regardless of the reason, viewers couldn't see their connection progress, likely explaining why the two didn't receive enough votes to stay.
Following their departure in late July 2021, they remained attached at the hip and seemingly entered an exclusive relationship. After spending a couple more days in Hawaii together, the Love Island stars visited each other's respective hometowns and met their families.
However, they never clarified when they made their relationship official. At the time, many fans enjoyed watching their connection grow, considering them one of the best couples that show produced.
She confirmed they broke up in Oct. 2021 Instagram post
Several viewers thought the couple split as they unfollowed each other on social media and removed the steamy photos they had with each other from their feeds.
But, the two didn't address the break up until Oct. 2021, when Aimee briefly acknowledged it in an Instagram Story. She started her message by apologizing to her fans for not opening up about the breakup sooner but felt they needed "privacy" over the "past few weeks" as they dealt with their split.
Aimee continued, explaining she opened up about her relationship because she knew how "invested" the viewers were in their connection. "We are two young people that decided to get to know each other publicly. It didn't work out, and that's OK." She stated.
The reality star claimed she's "thankful for the memories" and wishes him "happiness and success." Wes hasn't said anything about the split yet.