'Love Island': Many Fans Are Siding With Shannon Following Explosive Argument With Will
Shannon and Will got into an explosive argument during 'Love Island' season 3 episode 19.
Love Island Season 3 Episode 19 featured an elimination followed by an explosive argument as Shannon St. Claire didn't hold back from expressing how she felt about Will Moncada's behavior when the ladies left for Casa Amor. Many fans are siding with Shannon following the heated exchange.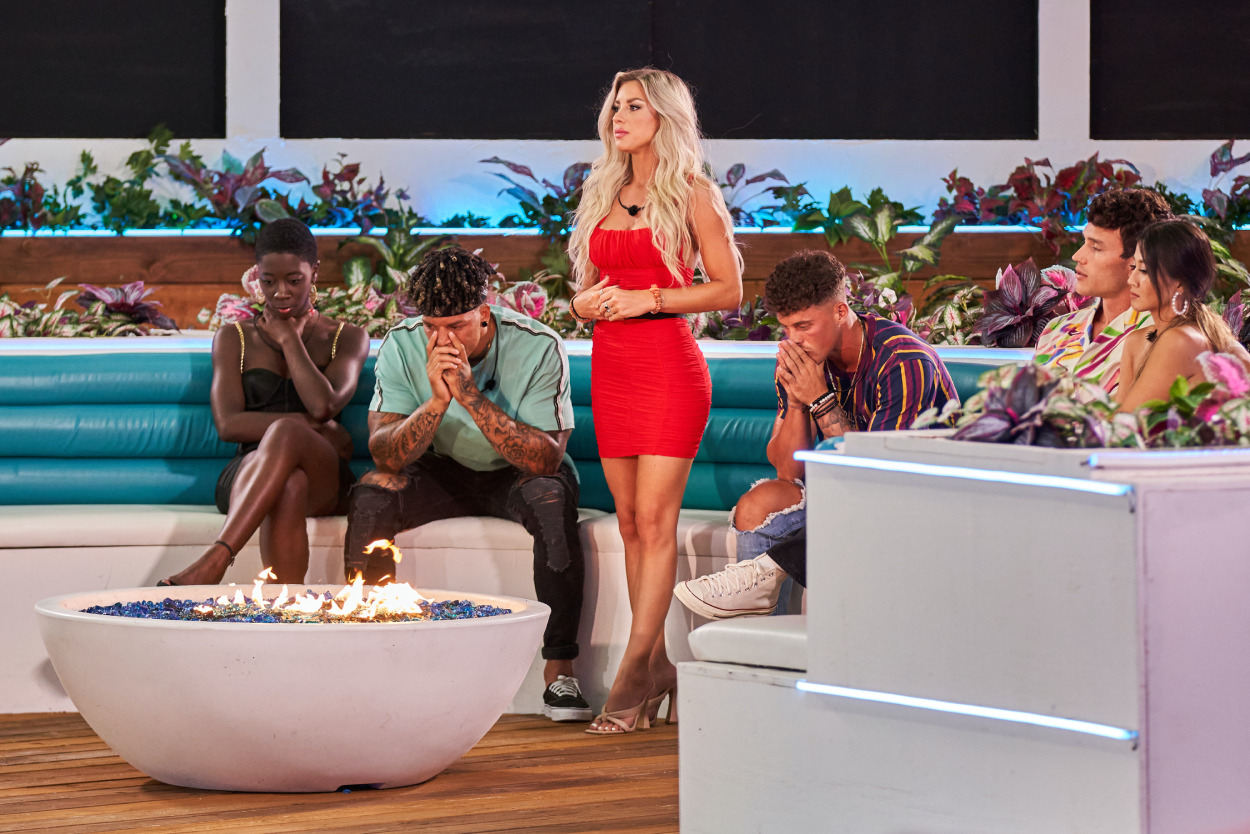 Will Moncada and Kyra Lizama landed in the bottom following Casa Amor
Coupled up since Day 2, Will Moncada and Kyra Lizama split up so she and the girls could have fun at Casa Amor while other ladies joined the men at the villa.
During her time away, she wanted to prove she only had eyes for Will and rarely kissed the other men when asked to do so in challenges. However, Will quickly hit it off with Flo Mueller, and the two shared a steamy kiss the first night.
They hung out often during her time in the villa and shared a bed where they continually made out through the nights. The two seemed to connect, causing others to question if he would leave Kyra for her.
However, he chose to stay with his original flame. The following day, he admitted he kissed Flo and Kyra let him off the hook reasonably quickly as she didn't ask questions. America began to doubt their relationship and decided to put the couple at the bottom for the next recoupling.
Shannon St. Claire called out Will for hooking up with Flo Mueller
When given the opportunity, the ladies first chose to save Trina Njoroge, and the guys picked Jeremy Hershberg before deciding to keep the couple in the house.
Will and Kyra, mainly him, were irritated over the situation as they didn't understand why the other ladies didn't save her first. Therefore, he decided to talk to Shannon St. Claire about their decision.
She made it clear she didn't care for Will and wanted to send him home during the elimination as she didn't appreciate how he hooked up with Flo during Casa Amor but claims to love Kyra.
When he called her fake for not saving Kyra, one of her best friends in the villa first, Shannon turned it on Will and pointed out that they likely landed at the bottom due to America not appreciating his actions with Flo.
The two began yelling at each other, and Kyra became annoyed that Shannon got involved.
Many fans are siding with Shannon following a heated exchange
Many fans sided with Shannon following the episode and applauded her for calling out Will's shady behavior. As several already don't believe in his relationship with Kyra and think the two are "scamming" the viewers, one Redditor noted they thought Will got so angry because he couldn't control "the narrative."
Many appreciated Shannon for standing up for the Islander as they believe she's a "pushover," noting, "Kyra doesn't deserve a friend like her." Others took Shannon's side in the argument and thought it showed "Will's true colors."
While one fan noted they did believe Shannon acted as a good friend, they think she "crossed Kyra's boundaries" as the Islander already made her choice to forgive and stick with Will.
Another agreed, pointing out that Shannon looked like a "doormat," similar to what she's saying of Kyra when she saved Day 1 partner Josh Goldstein after claiming she wanted nothing to do with him following his kiss with Aimee Flores.
Will Kyra get mad at Shannon for attempting to stand up for her? Love Island airs on CBS.