'Love Island': Jeremy and Florita Reportedly Seeing Each Other Following Bailey Split
Following Love Island season 3, Jeremy Hershberg and Bailey Marshall attempted to continue their connection outside the villa. However, it didn't last, and he has reportedly gotten back with Florita Diaz, whom he partnered with for two recoupling ceremonies before her abrupt dumping.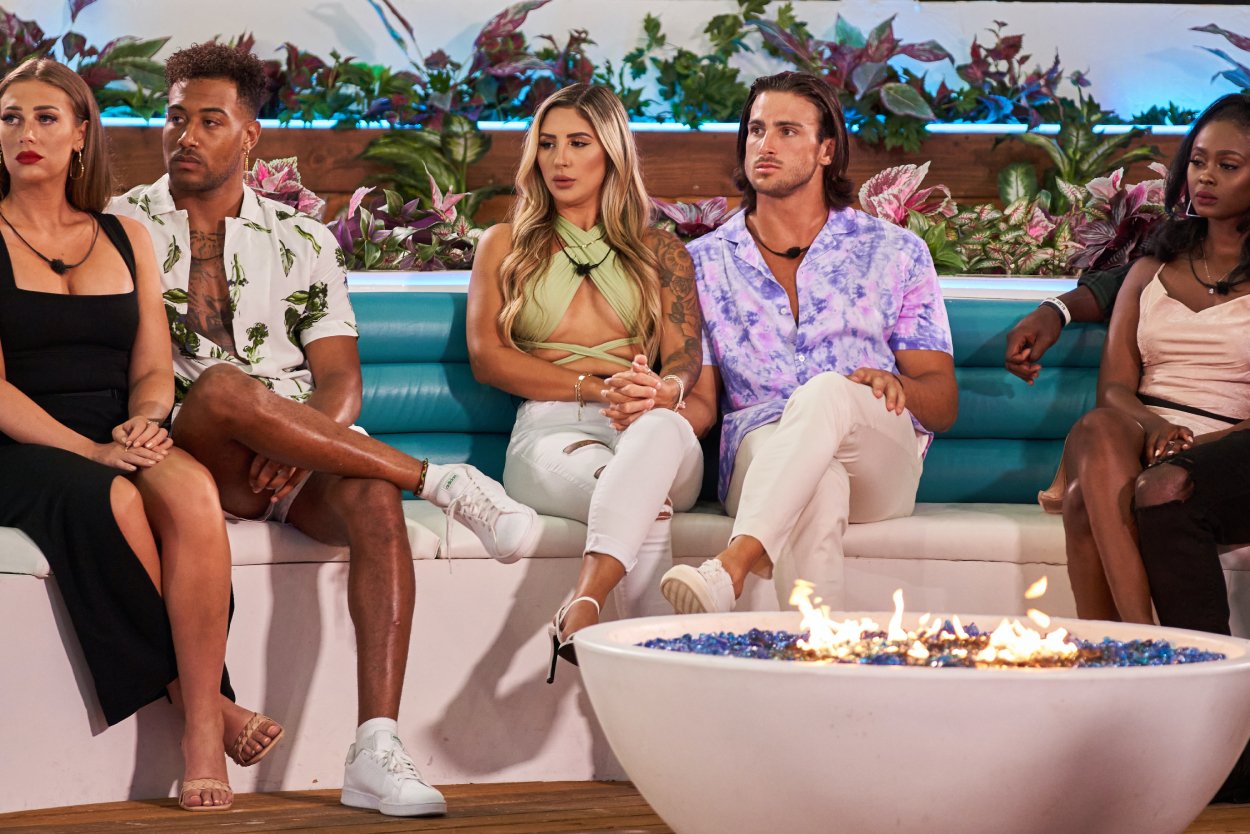 Jeremy Hershberg and Florita Diaz met during 'Love Island' season 3
27-year-old Miami native Florita Diaz entered the villa during Week 2, initially set on pursuing Korey Gandy. They hit it off and coupled up on Day 11. However, Korey's best friend in the house, OG Islander Jeremy Hershberg, wanted to explore a connection with her.
He shot his shot, and the two began hanging out more and having deeper conversations, causing Korey to shut down and withdraw as he didn't want to feel like a second option. Jeremy then chose Florita at the next recoupling three days later but landed in the bottom at the following one.
RELATED: 'Love Island': Jeremy Hershberg and Florita Diaz Link up After the Show and Fans Aren't Here for It
The other Islanders saved OGs Olivia Kaiser and Jeremy, resulting in Florita getting dumped. Once she returned home, Florita claimed she intended to tell Korey she wanted to be with him in an Instagram Story. However, she said the host gathered them for the recoupling before she had a chance to reveal her true feelings.
The dumped Islander also called out Jeremy, noting she felt "played" by him and saw his true character, which "completely blindsided" her. She also claimed she would wait for Korey "outside in the real world."
He left with Bailey Marshall; they split shortly afterward
Although Jeremy noted he still had feelings for Florita, he had to move on, ultimately developing a connection with newcomer Bailey Marshall only a week before the show ended.
Despite the two recently connecting, several viewers voted for the couple to win, and they finished in third place. Following the Aug. 15 finale, the pair talked about pursuing a long-distance relationship as she lives in Portland, Oregon, and he is in New York.
While they seemed willing to continue dating, they didn't want to put an official label on their relationship. A couple of weeks later, Jeremy cut things off with Bailey.
She revealed the split in an Aug. 30 Instagram Story, explaining he ended things because he had feelings for someone else.
Florita and Jeremy reportedly seeing each other again
Shortly before he cut things off with her, several Islanders reconnected in New York for the reunion. Florita posted a video of herself wrapped around Jeremy, jokingly asking her followers, "Guess who I'm hugging," before turning the camera to reveal his identifying locks.
Therefore, when Jeremy reportedly ended things with Bailey because he had feelings for someone else, many fans thought Florita. The two hanging out in Florida a few weeks after the split only confirmed this theory.
RELATED: 'Love Island': Jeremy Hershberg Splits With Bailey Marshall a Few Weeks After Show
Although they didn't include each other, the pair posted from the same Floridian restaurants, and many viewers believed they overheard his voice in one of her Stories.
While some don't approve of the union, others assume that she was dumped from the island before they had the chance to truly explore their connection. Love Island is streaming on Paramount+.