'Love Island': Jeremy Hershberg and Florita Diaz Part Ways: 'Just Friends Now'
Jeremy Hershberg and Florita Diaz reconnected after they were split up during Love Island Season 3. However, after attempting to make things work for nearly two months, the couple has called it quits.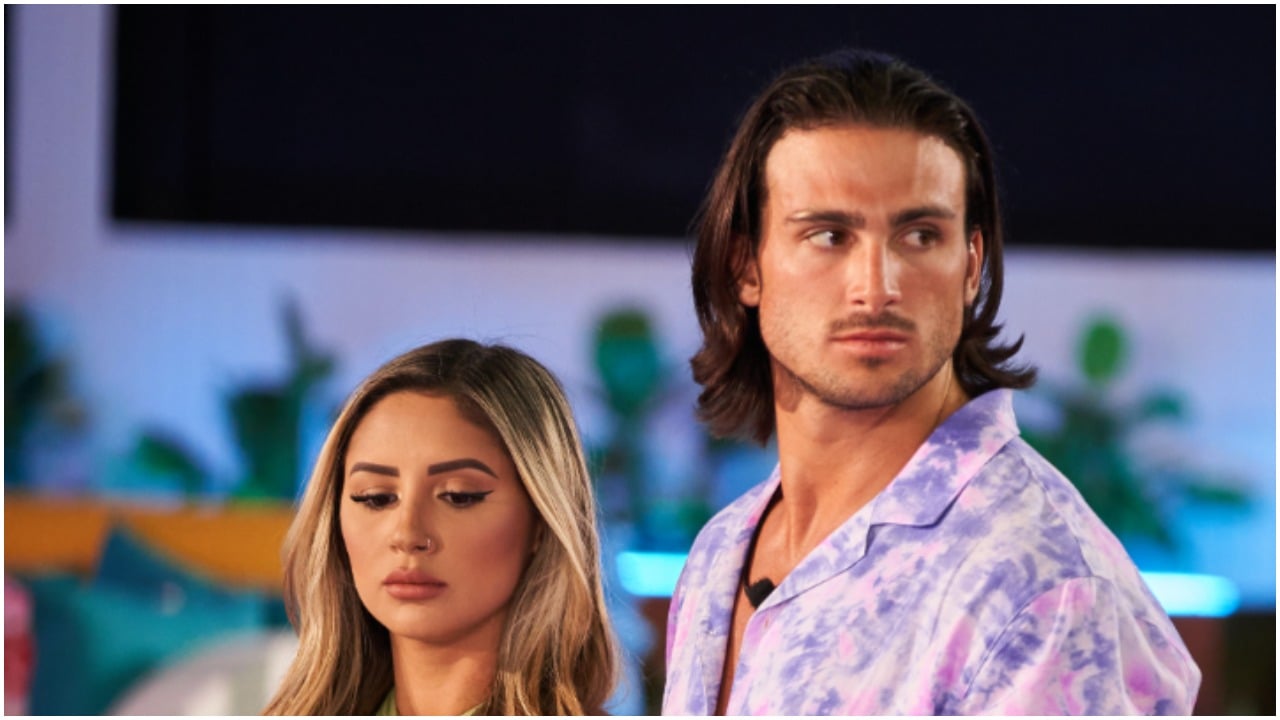 Florita Diaz and Jeremy Hershberg coupled up during 'Love Island' Season 3
During Week 2, 27-year-old Miami native Florita Diaz entered the villa with her sights set on Korey Gandy. The two hit it off and coupled up at the next recoupling ceremony on Day 11.
Another Islander, Jeremy Hershberg, and Korey's best friend on the island felt a connection with Florita and wanted to explore things with her.
Therefore, he shot his shot, and the two began sharing deeper conversations and hanging out more, creating an awkward love triangle. Not wanting to feel like a second option, Korey shut down and backed off Florita, pushing her to Jeremy more.
She and Jeremy coupled up at the next ceremony, but they ended up in the bottom at the following one. The other Islanders saved him but opted for Olivia Kaiser, dumping her from the island.
Jeremy left 'Love Island' with Bailey Marshall; later ended things with her
Following her exit, Jeremy noted he still had feelings for Florita and preferred to continue their relationship. He ultimately moved on with Bailey Marshall, and they seemingly developed a fairly strong connection before the end of the show.
Additionally, their families phoned in shortly before the conclusion of the series and shared their approval of the union. Although the two officially paired up a little over a week before the finale, several viewers liked the couple and voted for them to win the show.
They finished in third place, ahead of Charlie Lynch and Alana Paolucci. After the Aug. 15 finale, the couple spoke about the possibility of dating long distance as he lives in New York and she resides in Portland, Oregon. Additionally, they seemed willing to pursue a relationship but preferred not to label it yet.
A couple of weeks later, Bailey announced their split in an Aug. 30 Instagram Story, revealing he cut things off with her due to his feelings for someone else.
Florita and Jeremy reconnected but have since split
Shortly before Bailey's announcement, several Love Island season 3 stars reconnected in New York, likely for a reunion. Florita uploaded a video of herself with Jeremy, causing many viewers to suspect that his split with Bailey had something to do with his unresolved feelings for Florita.
A few weeks after the announcement, in early Sept. 2021, the two hung out with each other in Florida. While their posts didn't explicitly include each other, they posted from the same restaurants, and several followers thought they overhead his voice in one of her Instagram Stories.
Nearly two months later, in late Oct. 2021, Florita revealed the two have since split. Answering a fan's question on her Instagram Story, the Love Island star explained she and Jeremy "tried" to date, but it didn't work out. "Just friends now," she wrote. After getting dumped from the island, Florita claimed she tried to tell Korey she wanted to couple up with him shortly before the ceremony but didn't have the chance.
She also called out Jeremy, saying she felt "played" by him and "completely blindsided" by his true character. Additionally, Florita claimed she wanted to wait for Korey "outside in the real world." Currently, Korey is still dating Olivia, with whom he won the show. Jeremy hasn't released a comment on his splits from Bailey or Florita.