'Love Island': Jeremy Hershberg Splits With Bailey Marshall a Few Weeks After Show
Love Island couple Jeremy Hershberg and Bailey Marshall finished season 3 in third place. However, "Jailey" didn't work out, as she recently announced they decided to call it quits.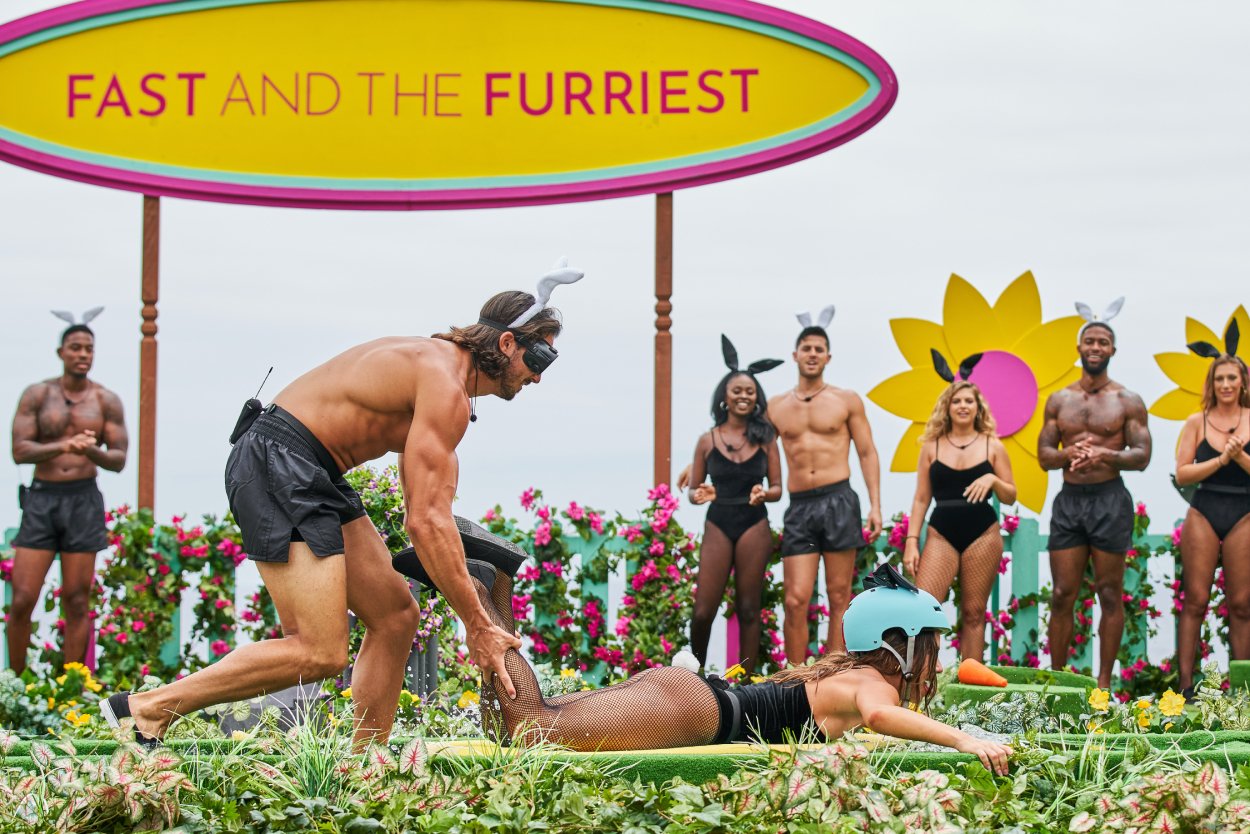 Jeremy Hershberg split with Bailey Marshall
A few weeks after Jeremy Hershberg and Bailey Marshall left Love Island Season 3 together, he decided to end things with her. In an Aug. 30 Instagram Story where she answered fans' questions, the Islander revealed Jeremy chose to split because he had feelings for another person.
Bailey still seemingly has feelings for her former partner. One viewer pointed out they could hear the "hurt" in her voice as she revealed the news. While she didn't name who, many fans believe it's Florita Diaz, who coupled with Jeremy for a few days in the villa before her sudden dumping.
Nearly a week after filming, the cast gathered in New York for a reunion. Jeremy linked up with Florita, and the two posted a video of their reconciliation. Wrapped around him, she asked, "Guess who I'm hugging," and then turned the camera to reveal Jeremy's notable locks.
He reposted the clip to his Instagram Story. Many fans didn't like the reunion as they rooted for Jailey, while others felt he and Florita had a stronger connection from the start.
They met during 'Love Island' season 3
Jeremy had a bumpy ride at the start of Love Island as he seemingly couldn't find what he wanted. After initially coupling up with Trina Njoroge, he focused on Aimee Flores before Florita (paired with his best friend in the villa Korey Gandy) caught his attention.
While the two began developing what many thought was a genuine connection, she fell victim to a double elimination. That cut short whatever time they had together. Jeremy seemed upset by her dumping, noting he didn't think he would find anyone else as captivating as Bailey.
However, he eventually briefly moved on to Genevieve Shawcross before getting involved with Bailey only a week before the show ended. Despite their status as a newer couple, Jailey deserved to win, according to many fans.
The pair finished third behind longstanding couple Kyra Lizama and Will Moncada and winners Olivia Kaiser and Korey.
Bailey and Jeremy previously talked about dating after the show
Shortly following the Aug. 15 finale, the couple did exit interviews where they claimed they planned on pursuing a relationship in the real world. As she lives in Portland, Oregon, and he in New York, they recognized they'd have to date long-distance — something they seemed willing to do at the time.
Additionally, they talked about growing their connection beyond the villa but decided against putting a title on their relationship. However, it didn't last, and Jeremy cut things off with Bailey a few weeks after the interviews. Many fans noted they weren't "surprised" by the relationship's end. However, they admitted they were "sad" for Bailey as she seemed upset by the split.
Some don't believe Jeremy ended things to pursue something with Florita because she and Bailey are friends. Also, the two women reportedly hung out with each other. Additionally, although it wasn't aired on the show, he has an ex-fianceé that others think he might try to reunite with. Or, he may want to enjoy his newfound fame as a single man.
Love Island is available to stream on the CBS and Paramount+ apps.