'Love Island': Josh and Shannon Speak out Following Their Exit: 'We're Gonna Be OK'
Popular Love Island couple Josh Goldstein and Shannon St. Claire left the villa on Day 28 after receiving the news that his older sister and reason for being on the show unexpectedly died. The two have since reunited with his family and took a couple of days to mourn before speaking out to update the fans.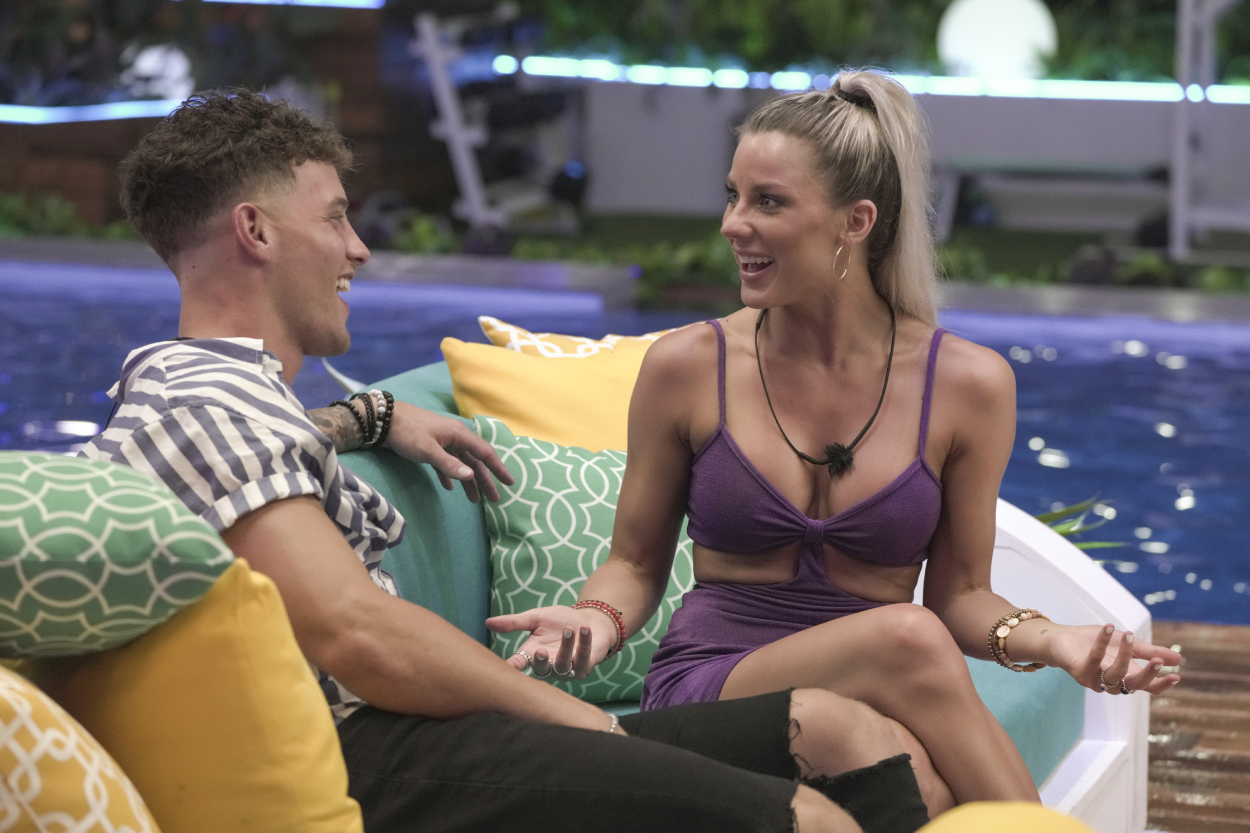 Josh Goldstein and Shannon St. Claire left 'Love Island' due to the death of his sister
When Josh Goldstein entered the villa on Day 1, Shannon St. Claire stepped out as someone interested in him. He chose her, and the two remained coupled up until their early departure from the series.
Despite their close connection, they had a rollercoaster experience until Casa Amor seemingly solidified their relationship for good.
Shortly after becoming girlfriend and boyfriend, the couple unexpectedly announced they were leaving the villa because his older sister, Lindsey, died, and they wanted to mourn with his family.
Following their exit, Will Moncada and Kyra Lizama stand as the only Day 1 pair remaining.
They recently spoke out and thanked fans for their support
Once they reunited with his family in Massachusetts, the couple took a couple of days to themselves before leaving a message for their supporters.
In a two-minute video, they stood hugging each other while Josh updated the fans on their current situation. He explained they returned safely and have had a "hectic couple of days" but wanted to reach out and thank their followers for their support and well wishes.
Josh continued, noting they're currently "mourning" while acknowledging the significant part his sister played in him appearing on the series as she signed him up for the dating show.
The collegiate baseball player also explained that his sister enjoyed watching his and Shannon's relationship grow and is happy she saw that.
He ended by noting, "we're gonna be OK" before she echoed his sentiments, also adding how thankful she is for Lindsey getting him on the show so they could meet. 
The two were favorites to win 'Love Island' season 3
It initially seemed that Josh and Shannon wouldn't last long as she seemingly exhibited signs of jealousy, which he didn't like. Additionally, his head turned when a couple of newcomers entered the house, causing Shannon to believe she couldn't trust him.
Regardless, she gave him another chance, and their relationship continued to grow, resulting in a lone night in the Hideaway Suite. They continued to get closer, evolving into a couple that viewers loved to root for as they repeatedly voted to save the pair for every re-coupling ceremony.
At Casa Amor, Josh admitted he did find a couple of the new girls attractive but didn't pursue anything with them, committed to proving himself to Shannon. After they reunited, the collegiate baseball player knew he wanted to take their relationship to another level and asked her to become his girlfriend.
However, they weren't officially dating for long before leaving the villa together. If the two would've stayed in the villa, there's a significant chance they could've won as they've remained coupled throughout the entire show and have both shown growth. Love Island airs on CBS.