'Love Island': Josh Goldstein and Shannon St. Clair Split: 'This May Not Be Goodbye Forever'
'Love Island USA' Season 3 popular couple Josh Goldstein and Shannon St. Clair have called it quits after 10 months of dating.
A couple of weeks after The Challenge: USA revealed Shannon St. Clair as a contestant, she and boyfriend Josh Goldstein announced their separation. The couple met in July 2021 on the reality dating show Love Island Season 3, where they began dating before exiting the competition early.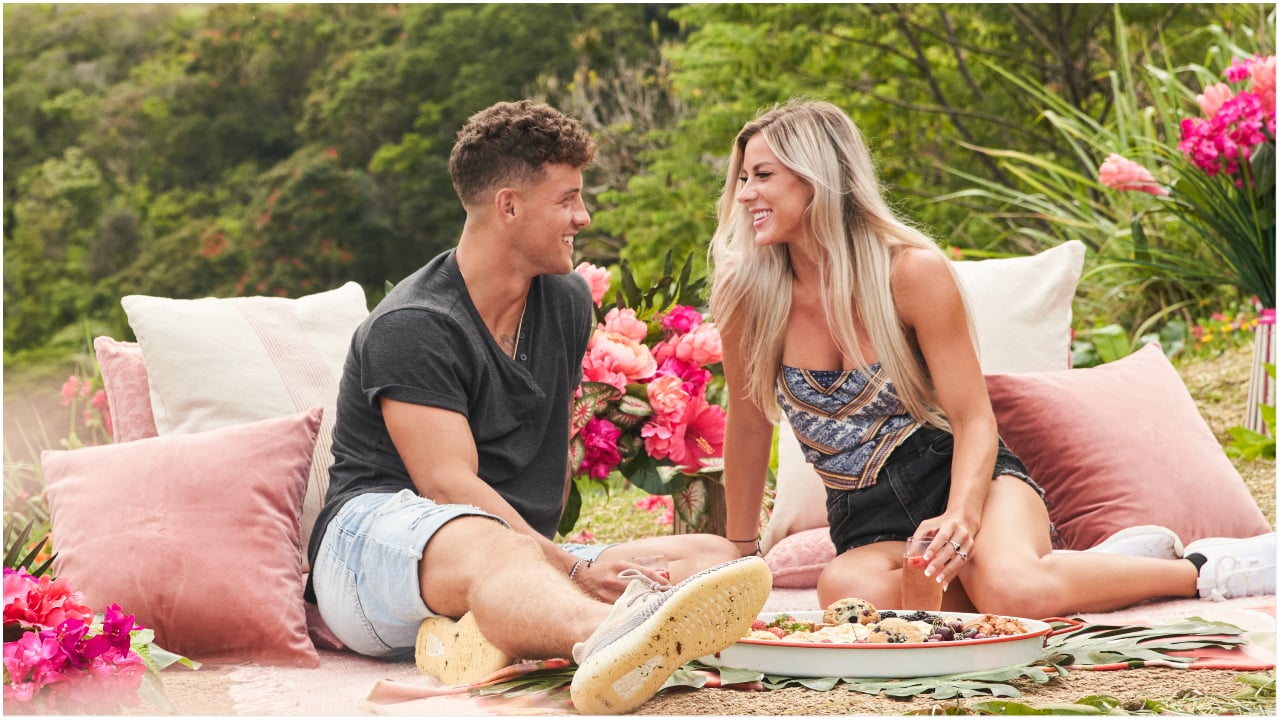 Josh Goldstein and Shannon St. Clair split after 10 months of dating
In a joint statement released on Instagram, using a picture of when they first coupled up on Love Island 3, the pair began by noting that Shannon returned to her hometown in Pennsylvania to support her sister, who recently gave birth.
They explained that Shannon wanted to stay near her family and decided to relocate back home, where she plans to become an esthetician. However, Josh prefers to live in Florida and continue working as a personal trainer.
"We love this life we've built together, but sometimes timing is everything," they noted. Seemingly unable to maintain a long-distance relationship, the pair revealed they had chosen to part ways. "There is no bad blood between us," the reality stars added, claiming the two "rarely had arguments."
They closed their statement by reiterating their continued support for each other and thanked their followers for their support. "We don't know what the future holds, and this may not be goodbye forever, but for now, it's best for both of us." Josh and Shannon were the last remaining couple of Love Is
Shannon and Josh met on 'Love Island USA' Season 3
In July 2021, Josh and Shannon appeared on Love Island USA Season 3, where they immediately paired up after first impressions.
The two had an undeniable connection, but it was tested when newcomer Aimee Flores entered the villa.
Regardless, the pair overcame it, and he asked her to become his girlfriend on a one-on-one date. Additionally, they spent a night alone in the Hideaway, which they felt strengthened their bond.
After seemingly solidifying their spot as a fan-favorite couple, Josh and Shannon walked away from the show together on Day 31 due to the unexpected death of his sister. She returned to his hometown to support her boyfriend and his family, and they continued dating.
She is competing in the new reality series 'The Challenge: USA'
Following the show, the two spent time comforting his family before traveling to New York and Los Angeles. In August 2021, they launched a couple's channel on YouTube, Team Jannon, where they have uploaded vlogs of moments in their relationship, including the first date and him surprising her.
The two most recently released a video in January 2022. In October 2021, the couple celebrated Halloween in Arizona dressed as singers Britney Spears and Justin Timberlake and reunited with other islanders and former couple Cashay Proudfoot and Cinco Holland Jr.
They also spent the holidays Christmas and New Years' together and attended her sister's baby shower. It's unclear exactly when they broke up, but she last posted a picture with him on April 27, captioned, "Can you believe we met on a reality tv show..lmao."
Shortly later, CBS announced Shannon would compete on the first season of The Challenge spinoff alongside several reality stars, including season 3 co-stars Javonny Vega, Cashay, and Cinco. The Challenge: CBS premieres July 6 on CBS.