'Love Island': Leslie Golden Admits Production Removed Her for Dab Pen
'Love Island' Islander Leslie Golden admits production removed her for bringing in a dab pen.
Newcomer Leslie Golden abruptly left Love Island season 3, and the show has not acknowledged her departure. Following her exit, she claimed she left due to "personal" issues before admitting producers kicked her off for bringing a dab pen into the villa.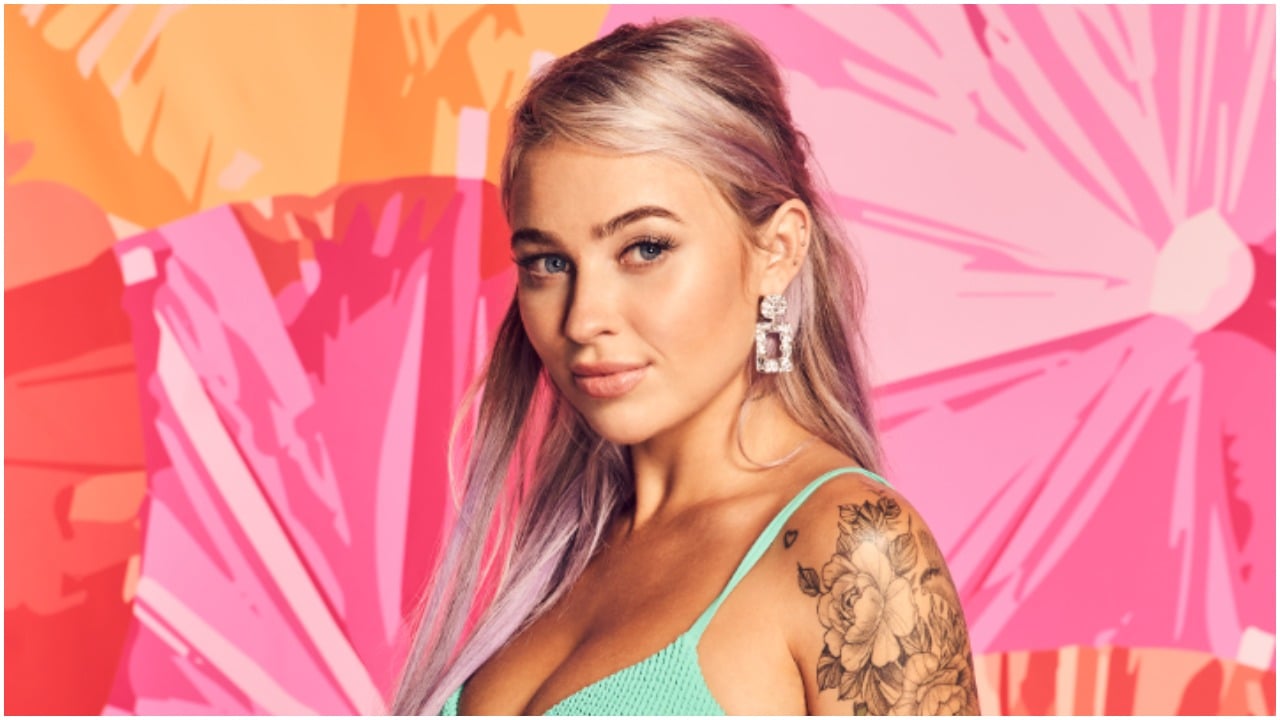 Leslie Golden left 'Love Island' after a couple of days
On Day 18, Leslie Golden entered the villa alongside four other girls looking for love. She came during Casa Amor and quickly developed a friendship with Korey Gandy as the two stayed up late into the night, talking while eating cereal.
Although he felt they had the makings to become something real due to their friendship, she wanted to get to know Melvin "Cinco" Holland Jr. better. The two flirted and hit it off, even sharing a kiss. However, he had a love triangle with Trina Njoroge and Cashay Proudfoot and didn't want to get her involved.
Therefore, he chose to recouple with Trina, and she entered the house with Korey. She and her partner didn't hang out much as Olivia Kaiser professed her feelings for him after returning from Casa Amor and Cinco wanted to pursue Cashay.
Leslie ended up spending most of her time with Genevieve Shawcross and on social media, annoying the other Islanders. After Josh Goldstein called them out, leading to a heated exchange with Genny, Leslie packed her things and left.
She previously claimed she left due to 'personal reasons'
Unlike another Islander who had to exit the show prematurely, the series didn't address her departure during an episode or on social media. Viewers only figured out Leslie left the show when they couldn't vote for her as a favorite contestant on the app.
After the next episode aired, the former Islander addressed her exit on Instagram, claiming she left due to "personal issues." The 24-year-old also promised she didn't leave because of any drama, insisting she only had "major respect and love" for Shannon St. Claire.
Another viewer wondered why the show scrubbed her existence from its site, and Leslie said she didn't know why but believes it happened that way so her departure wouldn't distract from the participating Islanders.
She also spoke on why her relationship with Korey didn't work out, noting they were "moving in opposite directions" but hopes he eventually finds what he's looking for in the villa. Additionally, Leslie revealed she had the strongest bond with Cinco, stating he has a "beautiful soul" with a "very deep mind."
Leslie later admitted producers removed her for having a dab pen
A few days later, she took to her Instagram Story again, where she admitted production did remove her from the show. According to the Islander, producers kicked her out of the villa for sneaking in a dab pen or marijuana concentrate in an e-cigarette.
Recreational weed is currently illegal in Hawaii, where this season of Love Island is filming, but she likely only broke the show's rules as she's seemingly not facing criminal charges.
Leslie also revealed how she snuck it in, noting she brought it in through her eyeglasses case. Additionally, she claimed others would frequently pick it up, and she would have to ask them to stop.
After leaving the show, Leslie has come out as pansexual and revealed her attraction for Genevieve. It's unclear if they'll pursue anything now that they're both out of the villa. Love Island airs on CBS.