'Love Island': Leslie Golden Reveals Why She Left the Villa
Love Island single Leslie Golden joined the season when the girls left for Casa Amor, hoping to connect with one of the guys. While she initially bonded with Korey Gandy and Melvin "Cinco" Holland Jr., the relationships eventually faded, and she found herself annoying some of the other Islanders with her constant use of social media. After a discussion about the situation blew up, Leslie left the house. Following the next episode, she revealed why she chose to walk away prematurely.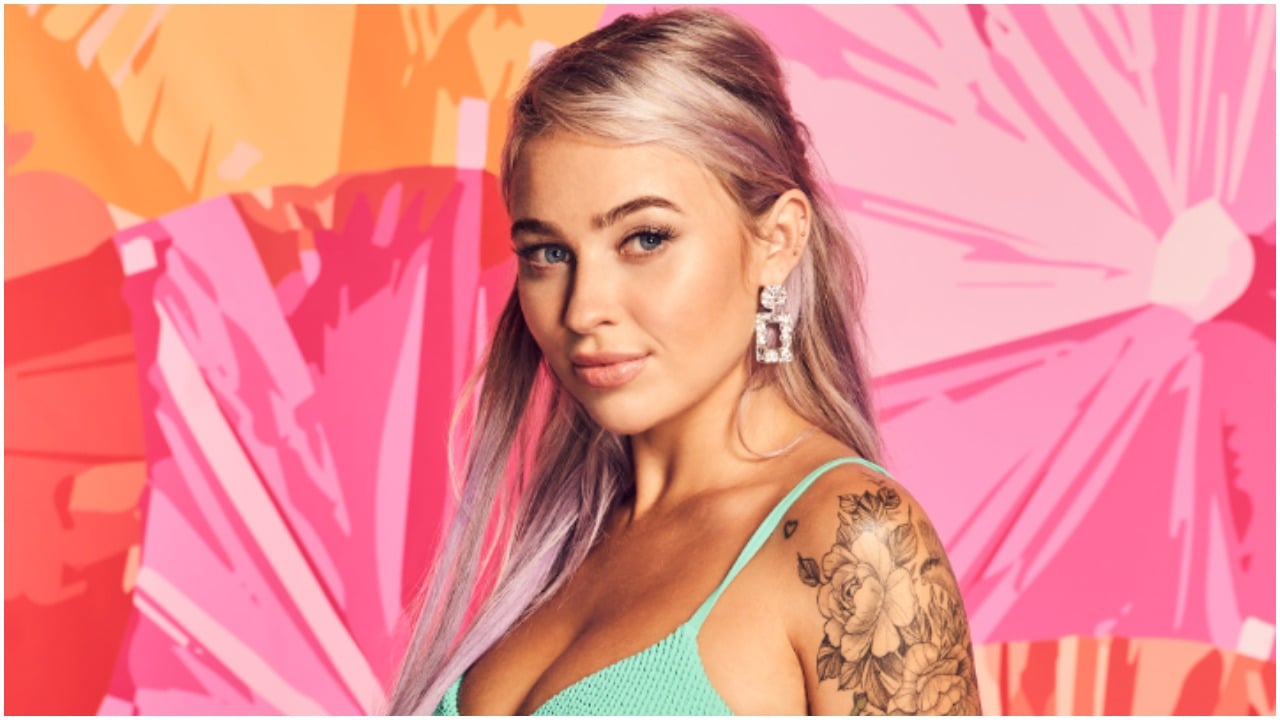 Leslie Golden entered the villa on Day 18
When the ladies left for Casa Amor, 24-year-old Leslie Golden entered the villa alongside four other girls. She established a good rapport with Korey Gandy as they stayed up late into the night, eating cereal.
While Korey believed they were building a solid friendship for a relationship, she wanted to test the water and flirted with Melvin "Cinco" Holland Jr. The two talked for a while.
RELATED: 'Love Island': Olivia Reveals Unexpected Feelings for an OG Islander After Casa Amor
They admitted they were interested in each other, only complicating the love triangle he had going at the time with Trina Njoroge and Cashay Proudfoot.
Additionally, Korey had a connection with another single, Isabel Johnson. However, he felt it wasn't as strong and chose Leslie as his partner to stay in the villa with him.
Korey Gandy picked her before coupling up with Olivia Kaiser
Shortly after the recoupling ceremony, Olivia Kaiser, who returned from Casa Amor single, revealed her true feelings for Korey, admitting she missed him while they were apart.
He realized he had similar feelings, initially believing he only considered her his best friend. During a challenge later that day, the two "married" each other.
As their connection strengthened, his bond with Leslie weakened, even though the two shared a bed, and she mainly hung out with Genevieve "Genny" Shawcross. The girls began to rub the guys the wrong way as they felt the two only cared about social media instead of opening themselves up to find love.
Josh Goldstein brought it up to the ladies, but it turned into an argument as Genevieve got defensive and mentioned his sex life with Shannon St. Claire. 
She revealed why she chose to walk away from the villa
At some point following the disagreement, Leslie decided to pack her bags and exit the villa. Unlike Slade Parker, who had to leave after a couple of days, the show didn't acknowledge her departure.
Fans only figured out she must have walked when they realized she wasn't eligible to vote for on the app. After the episode aired, Leslie took to her Instagram Story, where she revealed she left the villa due to "personal issues."
RELATED: 'Love Island': Shannon and Genevieve Reportedly Had Drama Before the Show
The Texas native promised she didn't leave because of any drama and insisted she had nothing but "major respect and love" for Shannon. When asked about her relationship with Korey, she explained the two were "moving in opposite directions" and sent her best wishes to him and Olivia.
She also noted she had the best connection with Cinco as she thinks he's a "beautiful soul" with a "very deep mind." Additionally, Leslie stated she didn't know why CBS scrubbed her existence from its site but thinks it might have happened that way so it wouldn't distract from the Islanders still participating. Love Island airs on CBS.