'Love Island': Olivia Kaiser Detailed Split with Korey Gandy
'Love Island' USA Season 3 winner Olivia Kasier detailed split with Korey Gandy in recent interview.
Love Island (USA) Season 3 winners Olivia Kaiser and Korey Gandy split after three months of dating. Shortly after he revealed their breakup, Olivia appeared on a podcast where she shared her side.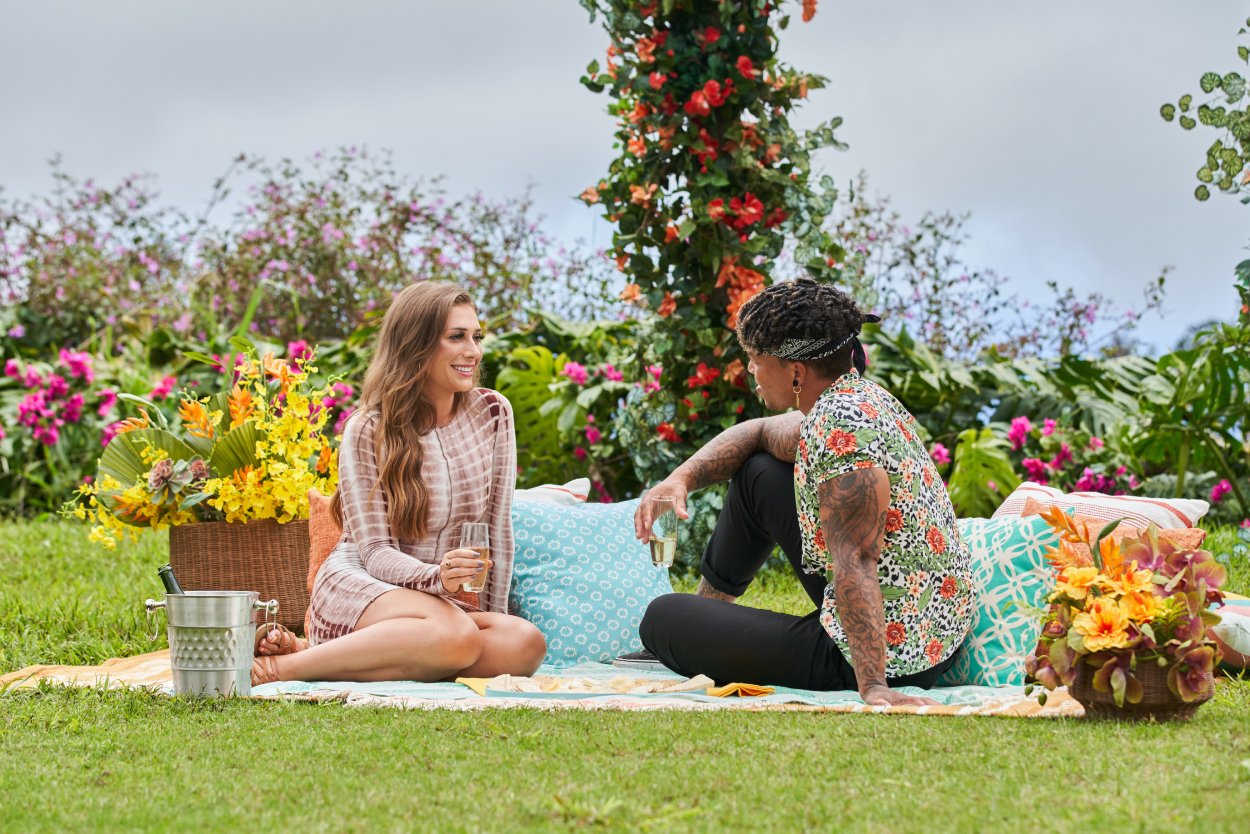 Olivia Kaiser addressed split with Korey Gandy; said he hooked up with Florita Diaz
A few weeks after Korey Gandy revealed he and Olivia Kaiser split up, she appeared on the Whoa! It's Ryan podcast, where she told her side of the story. According to the Alaska native, the two entered into a relationship following their Love Island win.
However, a couple of months later, in Oct. 2021, she said she became afraid of "failure" and only a friendship. Even so, the 28-year-old claims nothing changed as they maintained a sexual relationship.
While Olivia noted the two started telling one another they love each other; she also pointed out they never had another conversation about affirming their relationship status. She then confirmed the rumor that Korey hooked up with Florita Diaz in Miami before they reunited in Atlantic City with the rest of the cast around Thanksgiving 2021.
However, she maintains they were on a break at the time. According to Olivia, he seemingly distanced himself from her and lied about connecting with Florita. She claimed that she found about the alleged hook-up through Trina Njoroge and Charlie Lynch before he eventually admitted to it through a video chat. The Alaska native said she has since forgiven Korey and claims they are still in communication.
Korey announced breakup around Thanksgiving 2021
Shortly following Thanksgiving, Korey announced their breakup in a lengthy Instagram caption, claiming he "didn't want to believe it."
The 28-year-old went on to explain they split amicably and thanked his ex for showing him that he can "be vulnerable again and truly care for someone." Additionally, he claimed he thought things were "perfect" when they left the island but noted they encountered difficulties in the "real world" that the two ultimately couldn't overpower.
Referring to the Alaska native as "one of the most beautiful people" he's met, he promised to "always respect her and care for her." He closed his statement by thanking his followers for their support, hoping it would continue to extend to them individually.
After Korey's post, Olivia didn't acknowledge the breakup but continued posting on social media, resulting in criticism from fans.
Fans previously criticized Olivia for not acknowledging their split
When Olivia and Korey coupled, many fans didn't believe she had true feelings for him. During a date with newcomer Andre Brunelli, her behavior confirmed it as she kissed him and admitted she would pursue a connection with him.
However, she ultimately stuck with Korey, and the two went on to win the competition. Olivia's silence on their split caused many fans to believe their original suspicions were confirmed, and they began commenting under her posts.
One fan claimed he "changed" under a TikTok video and questioned why she uploaded thirst traps" instead of acknowledging the break. The 28-year-old responded, "you grieve your way, and I'll grieve mine."
She then hinted at the cheating scandal by posting a video of her lip-syncing to a verse about a significant other cheating in rapper Cardi B's "Through Your Phone," fueling the rumors more. Love Island is streaming on Paramount+.