'Love Island': Olivia Kaiser Responds to Criticism of How She's Handling Breakup With Korey Gandy
Love Island Season 3 winners Korey Gandy and Olivia Kaiser broke up after three months of dating. While he posted a lengthy Instagram post revealing the split, she has yet to acknowledge it. Her continued social media presence without addressing the breakup has drawn criticism, and she recently responded to it.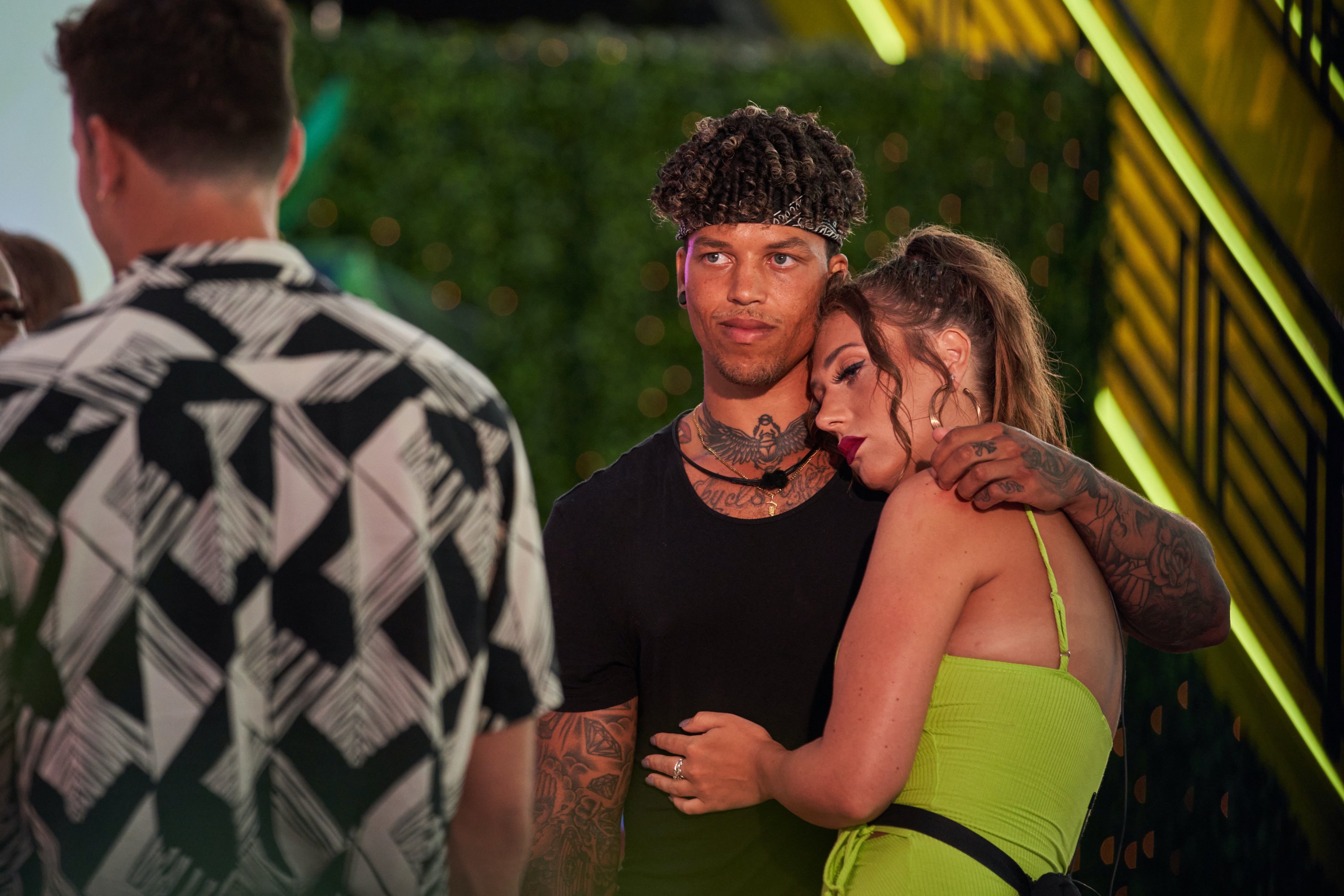 'Love Island' Season 3 winner Korey Gandy announced he and Olivia Kaiser split up
Virginia native Korey Gandy and Olivia Kaiser from Alaska established a firm friendship during Love Island USA Season 3 before they realized they had romantic feelings for each other.
Despite coupling up later than other partners, fans voted for the OG Islanders to win the competition. Although they didn't label their relationship, they continued seeing each other following their time in the villa.
Three months later, Korey announced the two parted ways in a lengthy Nov. 2021 Instagram post. Captioning a picture of the couple hugging, he revealed they had decided to split.
According to the Virginia native, the two broke up a couple of weeks prior, which is why he seemed "distant" at the cast's New Jersey-based Friendsgiving. Additionally, he admitted he didn't want to acknowledge the split, noting he "didn't want to believe it."
He explained why they broke up in a lengthy Instagram caption
Korey maintains the couple came to a mutual agreement to part ways as they realized a friendship would fit them best. The 28-year-old also explained the relationship with Olivia "taught me so much about myself," including discovering that he can "be vulnerable again and truly care for someone."
Additionally, the Virginia-native called his experience with his ex on Love Island "the happiest moment of my life" as he thought things were "perfect." However, the reality star explained that the two weren't able to overcome difficulties in the "real world."
Korey also called his ex "one of the most beautiful people" he's ever met and promised that he would "always respect her and care for her." Finally, the Love Island winner thanked his followers for supporting their relationship and hoped it would extend to them individually.
He ended the caption by encouraging those dealing with a breakup not to allow "past trauma" to "harden your heart" as it could prevent them from finding true love.
Olivia has yet to comment on the split; she responded to fans criticizing her online behavior after the breakup
Following Korey's announcement, Olivia has yet to comment on the split. However, she has continued to upload pictures to Instagram and post TikToks, drawing criticism from fans who feel her actions prove she never truly wanted a relationship with her Love Island partner.
One fan replied to a TikTok video claiming she "changed" after appearing on TV and wondered why she posted "thirst traps" following Korey's "heartfelt post."
Olivia simply responded, "you grieve your way, and I'll grieve mine." Her most recent post features her lip-syncing to rapper Cardi B's "Thru Your Phone," in which she mimes the lyrics of a verse about a significant other cheating.
Some fans think the TikTok hints that Korey might not have remained faithful, a possible reason why the couple didn't last. Love Island is streaming on Paramount+.