'Love Island': Olivia Reveals Unexpected Feelings for an OG Islander After Casa Amor
Love Island season 3 OG Olivia Kaiser returned from Casa Amor as a single lady. During her time away, she realized she had feelings for another original Islander, Korey Gandy. While some fans find the confession random, there are reasons why her delayed realization makes sense.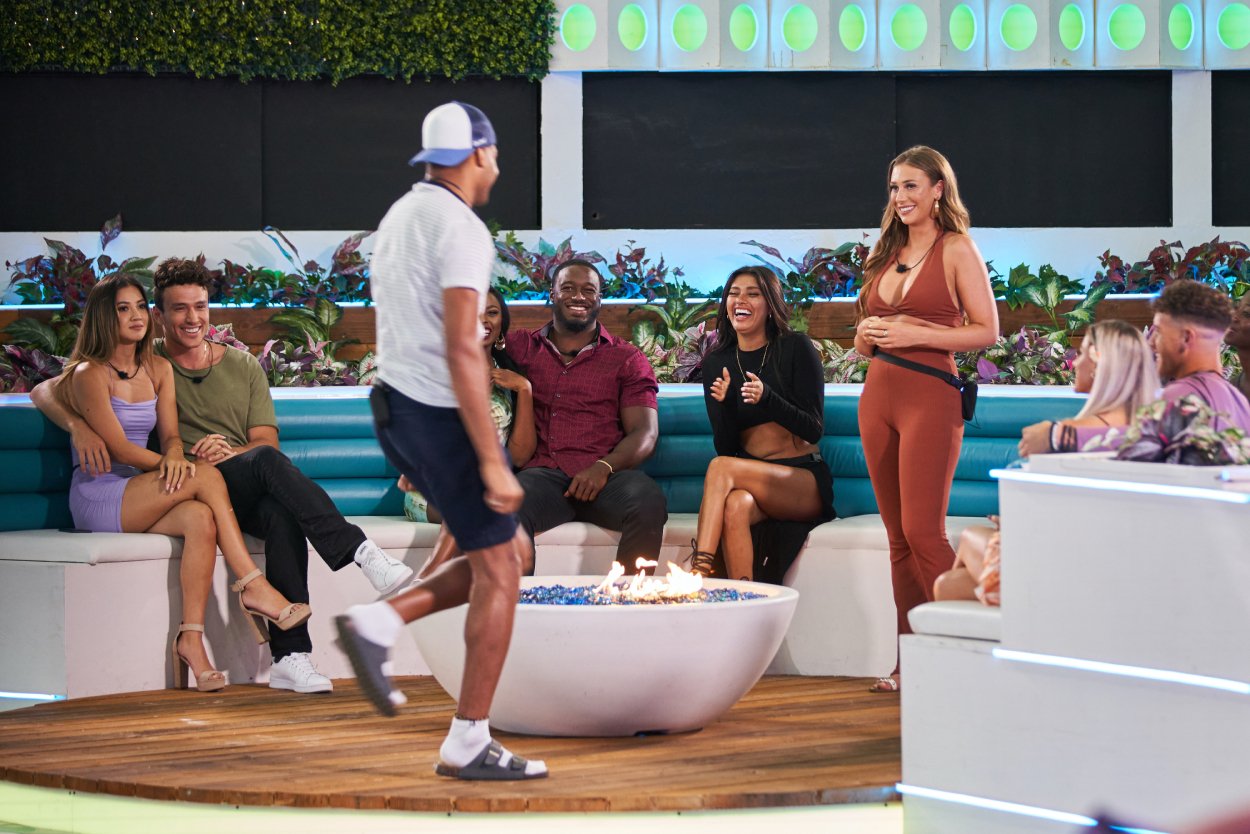 Olivia Kaiser and Korey Gandy remained single for the majority of 'Love Island'
Alaska native Olivia Kaiser initially paired up with Javonny Vega after his dramatic entrance. Although she didn't think they had compatible personalities, she decided to give him a chance after potential love interest Slade Parker had to walk.
The two received the unique opportunity to go grocery shopping together to cook a meal for the other Islanders as they wanted to see how they would operate together in the real world.
RELATED: 'Love Island': Will Operation Heart Attack Lead to a Shocking Recoupling?
While they seemingly had a good time, Olivia couldn't shake how she felt and friend-zoned Javonny. During a double elimination, the Islanders chose to save their girl but sent him home.
28-year-old Korey Gandy initially picked Kyra Lizama, who he seemingly fell for, but she quickly decided to partner with Will Moncada. He has since paired up with a different girl for each recoupling, unable to find another connection.
They recently tried to win over other Islanders
Newcomer Florita Diaz entered the house on Day 8, and she and Korey partnered up, initially feeling drawn to each other.
While he quickly developed strong feelings, she ended up falling for Jeremy Hershberg, pairing up with him instead. During a game, Will revealed he would've partnered with Olivia had he not fallen for Kyra.
She also realized they didn't have the opportunity to develop anything and came up with Operation Heart Attack, along with Cashay Proudfoot and Korey, to reveal her true feelings for him.
Korey attempted to help her out by asking Will if he saw himself giving Olivia a chance. Although he indicated he had no intentions of leaving Kyra, she opened up to him anyway.
Even though he shut her down, the situation pushed her to friendzone Javonny. 
Olivia realized she had feelings for Korey following Casa Amor
After Operation Heart Attack, the Islanders split up as ladies joined the guys in the villa, and the girls went to Casa Amor, where male suitors waited for them.
While Olivia opened up to a few guys, she failed to find anyone she connected with strong enough to bring back to the villa, returning as a single Islander.
However, Korey liked newcomer Leslie Golden as they established a good friendship. After the cast reunited, Olivia revealed she had unexpected feelings for Korey, admitting she missed him during their time away.
RELATED: 'Love Island': Caleb Corprew Reveals How He Really Feels About Johnny Middlebrooks' Actions at Casa Amor
He felt the same way and the two "married" each other during a game later that day. While many fans believe the pairing is random, Olivia has expressed she wanted someone who has more of a serious temperament and pointed out several of the guys are younger.
Korey has a similar personality as Cashay, Olivia's best friend in the villa, and they are the same age. Additionally, the two have been close friends during their time on the show, something that Korey wanted and Olivia has acknowledged didn't happen in her past relationships.
Love Island 3 airs on CBS.