'Love Island' Season 3: Andre Brunelli Was Expecting a Child When He Left for the Show
'Love Island' season 3 contestant Andre Brunelli was expecting a child when he left to film the show.
Recently divorced father Andre Brunelli appeared on Love Island season 3, looking for love. He coupled up with Trina Njoroge, but the couple was dumped before the finale as the others felt they had the least romantic connection. Shortly after the show finished, Andre welcomed another baby. He admitted he knew of the upcoming birth but chose not to announce it to ensure a "stress-free" pregnancy.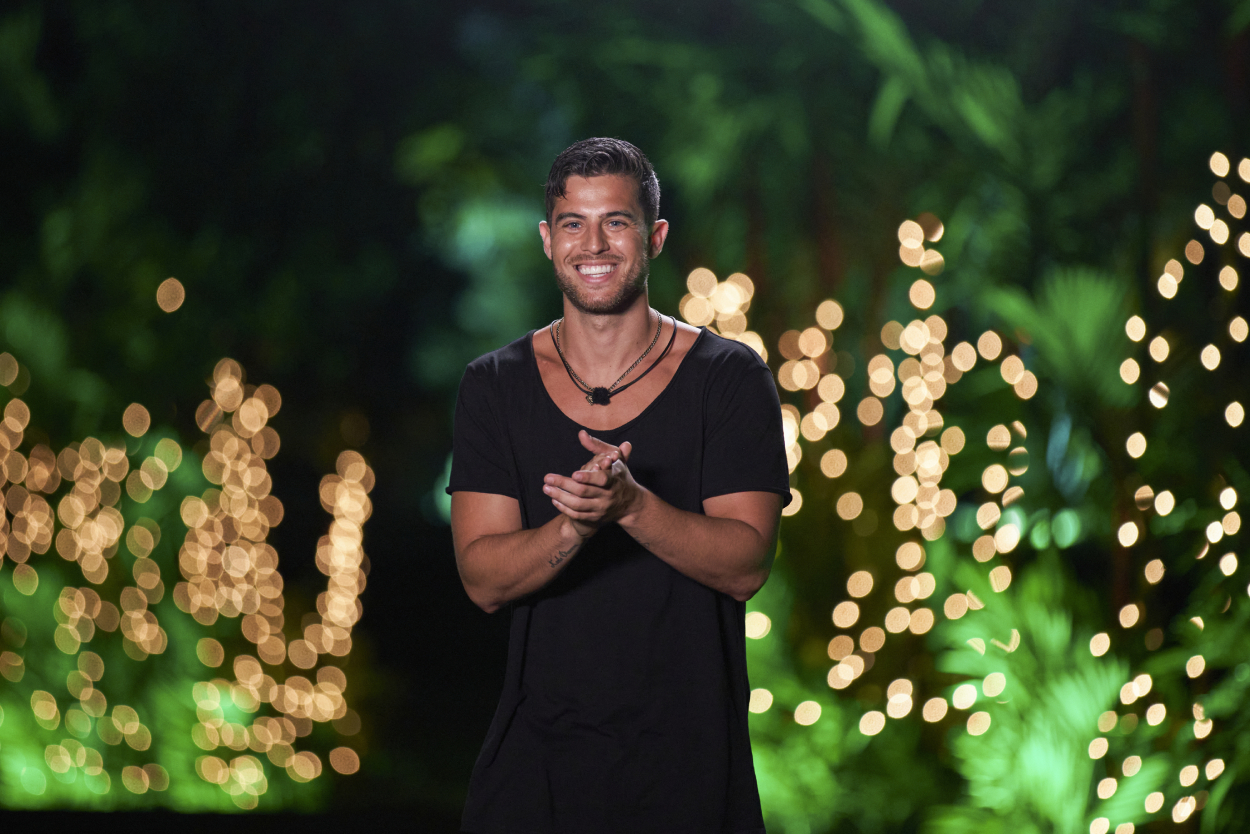 Andre initially had his eye on Olivia Kaiser
A 28-year-old former soccer player from Miami, Florida, Andre Brunelli entered the villa as one of the last new arrivals. He had the opportunity to take anyone out on a date and selected Olivia Kaiser as he preferred a more "mature" partner.
Also briefly married and a father, Andre, opened up about his life, and Olivia admitted she felt a "spark" for the first time in the villa when they shared a kiss.
Coupled up with Korey Gandy at the time, she talked to him about her date and admitted she wanted to get to know him better. The two agreed to respect each other's choices, as he also had a thing for Bailey Marshall at the time, and she revealed she wasn't entirely in on Korey anymore.
At the next recoupling, Korey chose Olivia before Andre had a chance, and the two stayed together until the end when America voted them their favorite couple. It's unclear what would've happened if Andre would've selected Olivia first.
He coupled up with Trina Njoroge, but they didn't form a connection
Instead, Andre chose Trina Njoroge, noting he thought they had similar hearts. While she felt an attraction to him and wanted to see how things shaped out with him, she also thought he immediately friend-zoned her.
However, the two built a great friendship, which Andre considers the start of a romance. When their families called in, Trina explained she learned she doesn't need a partner to make her happy.
She also called Andre her "Prince Charming," noting he's setting the bar high for her next relationship. His mother and daughter also phoned in, stating their happiness for him. Before the finale, the remaining Islanders had to dump a couple they deemed the least compatible from the island.
Despite their strong friendship, the other couples didn't believe they had a deep enough romantic connection and chose to send them home. They have since agreed to see other people since their exit.
Andre was expecting a child while filming 'Love Island' season 3
In September 2021, a few months after the season began filming, Andre welcomed a child, presumably with his ex-wife, shortly after returning.
He posted several pictures of the newborn, noting that becoming "a good father is the best thing a man can do on this earth" in his caption.
The former Islander acknowledged that he and the mother of the child aren't together anymore but believes their son "will be a lighthouse, to brighten our darkest days and fill us with endless love."
Andre also revealed he hadn't previously announced the upcoming child as he wanted the pregnancy to be as "stress-free and normal as possible." Trina congratulated him in the comments, writing, "you're the best dad out there. I'm so happy for you." Stream Love Island on Paramount+.