'Love Island' Season 3 Episode 21 Recap: Two New Guys Enter the Villa After One Couple Splits
One couple solidified their relationship during Love Island season 3 episode 21, while another seemingly decided to split. Additionally, an Islander who hasn't had any luck finding a connection so far has found himself in a love triangle. The episode closed with two new Islanders entering the villa by crashing a sleepover.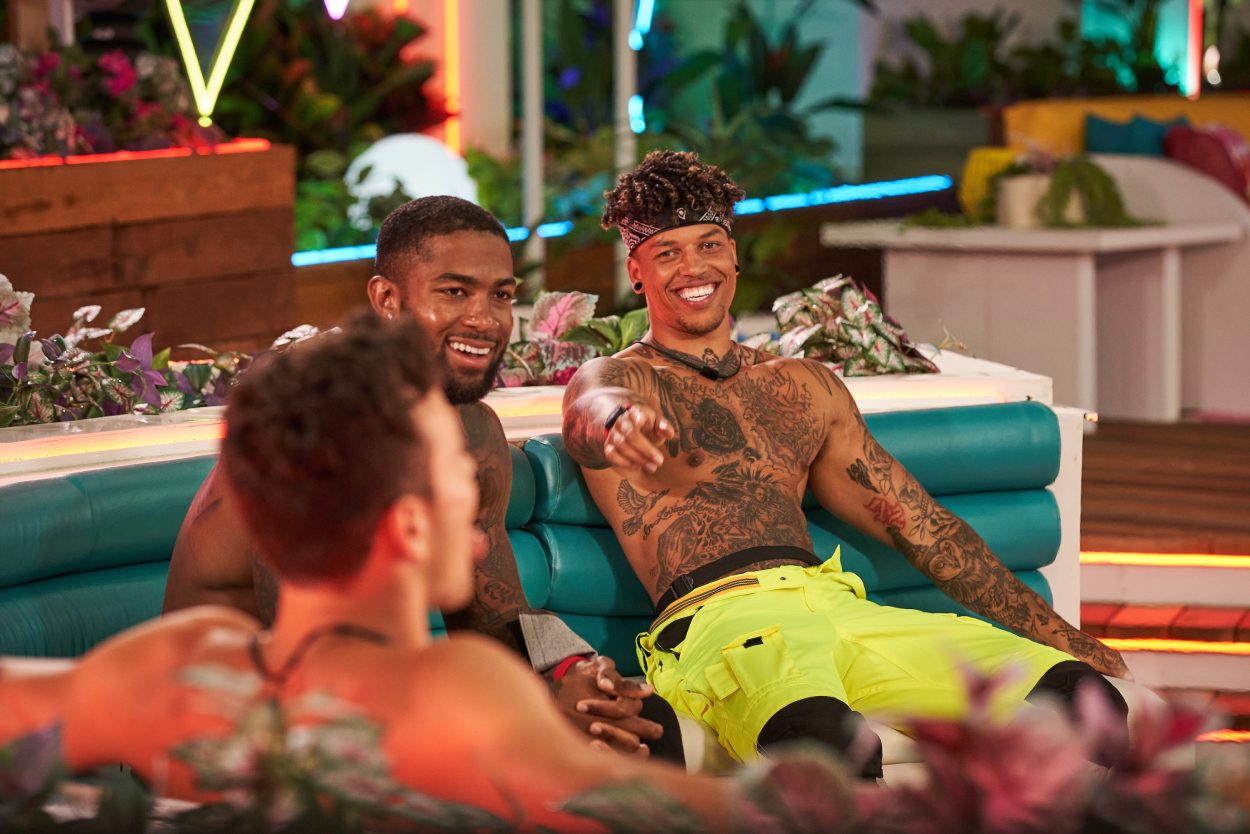 Olivia wanted Korey to choose between her and Bailey
Toward the end of episode 19, three new female Islanders entered the villa following the eliminations of Melvin "Cinco" Holland Jr. and Genevieve Shawcross.
One single, Bailey Marshall, initially had her eye on Jeremy Hershberg and the two enjoyed each other's company during their dinner. However, Korey Gandy also showed interest in her, and the two quickly hit it off.
As he and Olivia Kaiser recently began developing a romantic connection following Casa Amor, Korey didn't know what to do but continued having conversations with the newcomer, upsetting the OG Islander.
Even though Korey acknowledged a strong connection with Olivia, he admitted he's starting to gravitate more toward Bailey. The Alaska native has noticed the two getting closer and urged Korey to decide between the two, not wanting to feel like a second option.
Charlie tried to end things with Cashay
When newcomer Charlie Lynch entered Casa Amor, he only had his eyes on Cashay Proudfoot. However, she recently expressed her repressed feelings for her initial partner, Cinco, who admitted he felt the same way.
Regardless, she returned to the villa with Charlie on her arm and eventually told Cinco she only wanted to pursue her "Prince Charming." Shortly later, Cinco went home, but the back-and-forth situation left a bad taste in Charlie's mouth.
When the new girls entered the villa a few days later, he wanted to get to know Alana Paolucci. Even though she felt the same way, they didn't know what to do because of how well-liked Cash is in the house. Ultimately, Charlie talked with his partner and admitted he didn't know if he wanted to continue pursuing anything with her.
Before they had a chance to discuss it, Cash walked away, crying. The following day, they tried to talk about it again but didn't seem to reach a conclusion. On the other hand, OG couple Shannon St. Claire and Josh Goldstein made their relationship official.
Two new guys entered the villa toward the end of 'Love Island' season 3 episode 21
Excited to enjoy a massive sleepover in the yard, the Islanders dressed up in lingerie and partied, later finding two new men who joined the party.
27-year-old California-based barber K-Ci Maultsby entered the villa alongside Andre Brunelli, a 28-year-old ex-professional soccer player from Miami, Florida.
While K-Ci didn't name a specific Islander who caught his interest, only noting he wanted someone confident and family-oriented, Andre made it clear that he wanted to get to know Olivia better in his opening package, as he preferred a more "mature" partner.
Will the new Islanders couple up with anyone or end up getting dumped from the villa? Love Island airs on CBS.