'Love Island' Season 3 Episode 23: A Surprising Recoupling Sends a Fan-Favorite Home
During Love Island season 3 episode 23, the Islanders had another re-coupling ceremony that left three new pairs, and a fan-favorite dumped.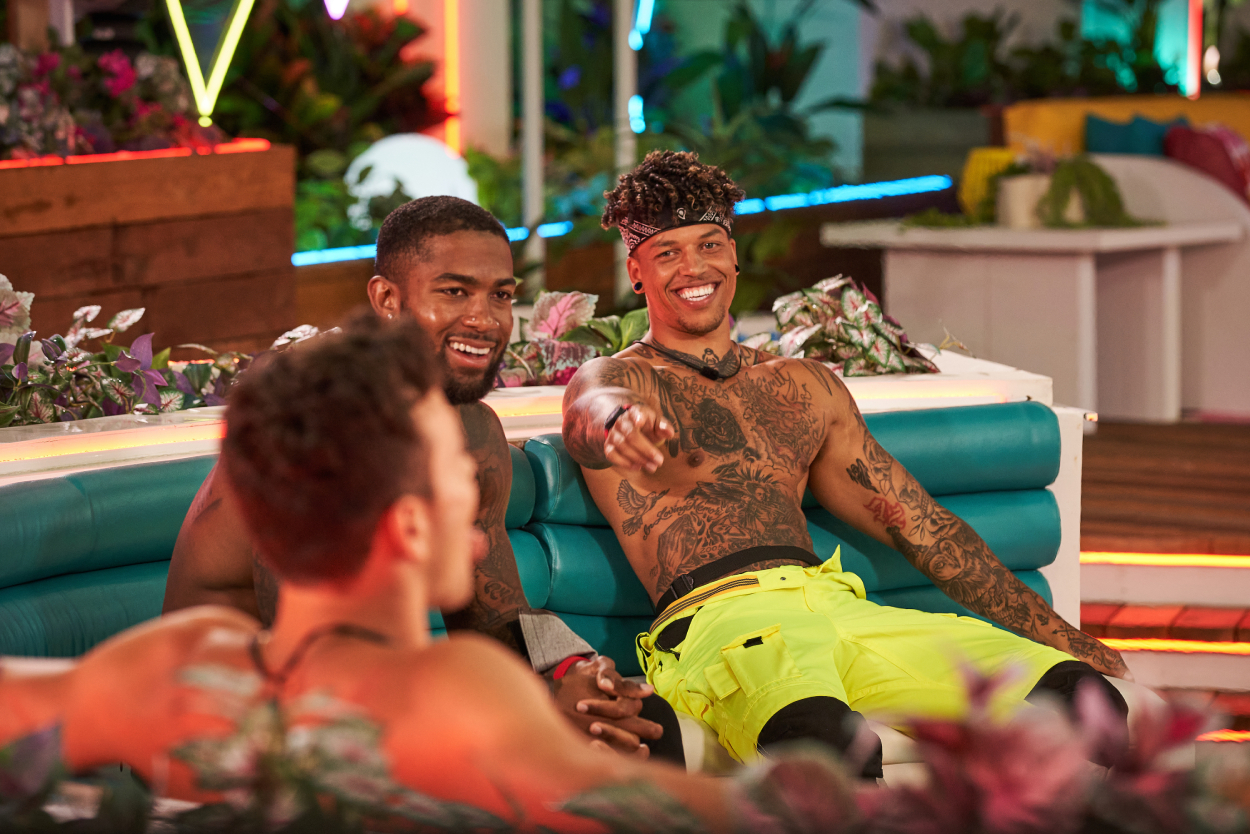 Charlie Lynch and Cashay Proudfoot's relationship continued to fizzle out
Shortly before leaving for Casa Amor, Cashay Proudfoot revealed her repressed feelings for Melvin "Cinco" Holland Jr., and he admitted he still wondered what would happen if he continued to pursue her.
However, she met Charlie Lynch, who made it clear he only had eyes for her.
She returned to the villa with Charlie on her arm but had a hard time moving on from Cinco.
Cash finally decided, which resulted in the dumping of her first flame from the island, but Charlie began exploring his feelings for a newcomer, Alana Paolucci.
Charlie dumped Cash during 'Love Island' season 3 episode 23
After admitting the situation with Cinco "turned him off," Charlie turned his focus toward Alana, noting he wants to get to know her and not waste his time.
However, they didn't know what to do because they didn't want to upset Cash or the rest of the villa as they realized how much the others like her.
When Charlie attempted to tell Cash how he felt, she ended the conversation by walking away. The two spoke a couple of times after that but never came to a resolution.
While he continued getting to know Alana as Cash recovered from a toothache in the Hideaway, Charlie never told his current partner exactly where he stood.
During episode 23, the Islanders had a re-coupling with the guys picking the matches and the lone female not chosen going home.
After a speech claiming he always does what he wants to do, Charlie decided to continue exploring his connection with Alana, dumping Cash from the show.
Following his decision, he tearfully explained that he felt their flame died and didn't see it coming back in a confessional.
Olivia Kaiser and Korey Gandy both found themselves in love triangles
After Olivia Kaiser and Korey Gandy, the main Islanders who haven't found a connection, confessed their feelings for each other; they found themselves caught in love triangles.
Newcomer Andre Brunelli noted he had his eyes on Olivia, wanting a more "mature" partner, and the two shared a kiss on their first date.
Another new arrival, Bailey Marshall, caught Korey and friend Jeremy Hershberg's attention when she entered the villa. Even though Jeremy pursued her and Korey pulled back due to the triangles, she indicated that she preferred Korey.
While Olivia and Korey were both honest about their connections with the newcomers, the two admitted they still had strong feelings for each other.
Who are all the new couples formed during 'Love Island' season 3 episode 23?
The re-coupling kicked off with Will Moncada choosing his season-long partner, Kyra Lizama, to remain by his side. Newcomer K-Ci Maultsby selected another fresh face, Elly Steffan, and Korey went with OG Olivia instead of Bailey.
Another original Islander, Jeremy Hershberg, coupled with Bailey and new arrival Andre, selected Trina Njoroge as Korey picked his only current connection in the house.
The next re-coupling could see some re-shuffling as Bailey seemed more into Korey, and Olivia implied she wanted to explore something more with Andre.
Love Island airs on CBS.