'Love Island' Season 3 Episode 26: The Families Met Their Partners and Gave Their Honest Opinions
During Love Island season 3 episode 26, the Islanders families virtually visited and met their partners. While most parents expressed support for the couples, Kyra Lizama's dad gave his honest opinion on Will Moncada.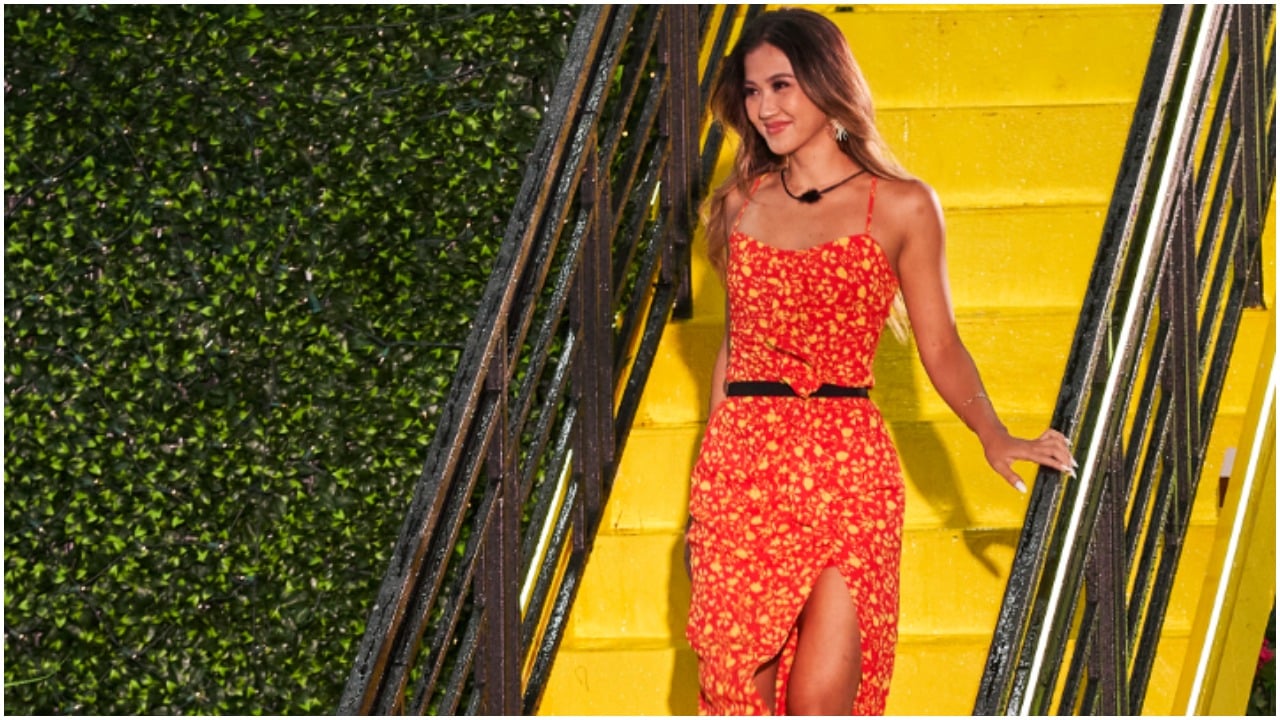 Kyra talked to Will about life outside of the villa
During the previous episode, Trina Njoroge and Olivia Kaiser gave Kyra Lizama an "awakening" as they thought she fell back into past relationship patterns with Will Moncada.
In a social media challenge, the Islanders read tweets from viewers who believed Kyra would be "embarrassed" as they thought she forgave Will for his behavior during Casa Amor too quickly.
Even though he attempted to tell her the opinions had no merit, Trina and Olivia thought he exhibited "red flags." They questioned his intentions, admitting they felt he didn't want a real relationship outside of the villa. Realizing Will hadn't talked about that,
Kyra spoke with him about it the following day. He said he didn't want to rush things and put a label on their connection yet but does believe they're headed in the right direction.
Everyone's families showed up and met their partners during 'Love Island' season 3 episode 26
As everyone sat around the pool, everyone's families popped up on video chat to virtually check in and meet their partners. Talking with her parents and siblings, Trina noted Andre Brunelli set "high standards" for the next person she dated, calling him "Prince Charming."
Additionally, she revealed she learned she didn't need a relationship to make her happy. Andre's mother and her family noted they were rooting for their new union, even though the two have only established a romantic connection.
Alana Paolucci and Charlie Lynch's families approved of each other, and his mom said she thought Alana matched her son's temperament perfectly. Additionally, Bailey Marshall enjoyed meeting Jeremy Hershberg's mother and admitted she didn't expect to like him as much as she does.
After Olivia and Korey Gandy's families met, she shared an emotional exchange with her mother, who noted she's happy to watch her daughter's transformation on the show. While she didn't commit to naming Korey as her person, Olivia did point out that he's everything she's wanted.
Kyra's dad made a comment about Will that hurt her feelings
Finally, Will's family popped up on the screen, excitedly telling him they couldn't wait for him to bring Kyra back to Columbia to meet her. He also met her Hawaii-based family, who explained to Will how much family meant to them.
When she spoke with them alone, Kyra's father commented on Will not being fully in on their relationship, upsetting her.
While she acknowledged her past of falling too deeply, Kyra noted she wanted to go through her experience her way, with her sister emotionally supporting whatever she decided.
As Will excitedly talked about how well he thought the meetings went to other Islanders, Kyra cried alone because her father's words stung. Some fans think it might lead to Kyra breaking things off with Will. Love Island airs on CBS.