'Love Island' Season 3 Finale: Which Couple Won, and Did They Split the Grand Prize?
After 35 days, Love Island season 3 has come to an end, with America voting its favorite couple as the winners. One Islander received the $100,000 envelope; did they split the grand prize or keep it to themselves?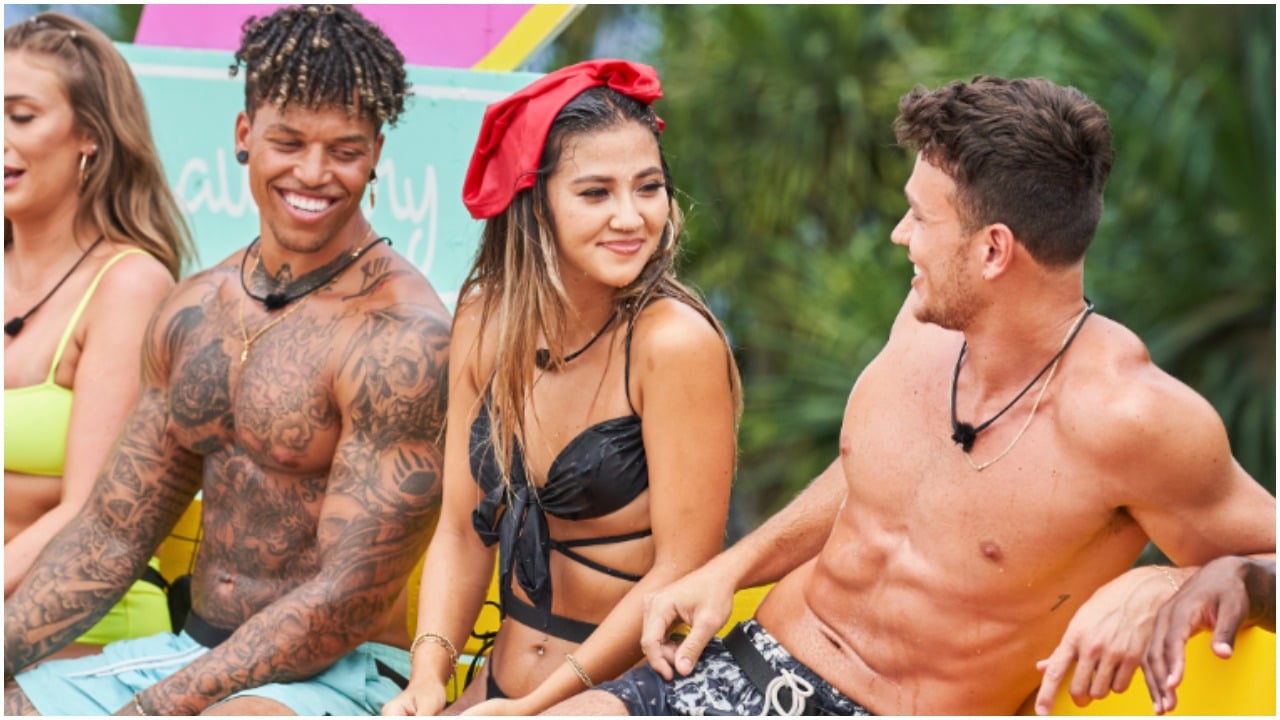 Korey Gandy and Olivia Kaiser won 'Love Island' season 3
28-year-old Korey Gandy and Alaska-native Olivia Kaiser coupled up on Day 29, almost a week before the finale. During Casa Amor, she didn't make a romantic connection and chose to come back to the villa as a single.
After returning, Olivia spoke to Korey, with whom she had a close friendship since the first week in the house, and admitted she missed him while they were away.
Realizing he missed her too, the pair decided to explore a romantic connection, even though he returned to the villa with newcomer Leslie Golden.
Their relationship strengthened every week, and their families seemingly approved of their union when they phoned into the island.
While Olivia noted she didn't know what the future held for their relationship, she did say she thought Korey had everything she wanted in a partner.
The two won Love Island, and he received the $100,000 envelope. Calling it the "easiest" decision he ever had to make, Korey split the money with Olivia.
They both entered the house on Day 1 but coupled with different people
Although the pair entered the villa on the first day, she partnered up with Javonny Vega while he coupled up with Kyra Lizama.
While Olivia stayed with Javonny for 14 days, Korey had a more rollercoaster experience as Will Moncada chose Kyra to couple up with on Day 2, leaving Korey single for three days.
He then paired up with Trina Njoroge before choosing Florida Diaz for the next re-coupling. After Cashay Proudfoot and Korey partnered up as friends, he coupled with Leslie as they made a genuine connection at Casa Amor.
Although Olivia tried to make it work with Javonny, she didn't feel sparks and preferred to go single. After professing her feelings for Korey, the Alaska native seemed into new Islander Andre Brunelli but ultimately chose to pursue the connection with the 28-year-old.
Will Moncada and Kyra Lizama finished as runner-ups
The newest couple Charlie Lynch and Alana Paolucci, placed fourth, with Jeremy Hershberg and Bailey Marshall finishing third.
Day 1 couple Will and Kyra seemed prime to take the win as they seemingly established the strongest bond. Additionally, the two had remained a couple for nearly their entire time on the island.
However, he connected with Flo Mueller during Casa Amor, and they slept in the same bed and kissed several times. While he seemed conflicted with his decision, Will chose to re-couple with Kyra.
He then admitted what happened during their time away, but many viewers and other Islanders, namely Shannon St. Claire, felt he wasn't candid with her.
Additionally, Will's intentions came into question, worrying Kyra. However, the two talked it out, and he asked her to become his girlfriend shortly before the finale.
Even though Kyra forgave Will, many viewers didn't and awarded the win to Korey and Olivia.