'Love Island' Season 3 Winners Split; Korey Gandy Reveals What Happened
Love Island (USA) Season 3 winners Korey Gandy and Olivia Kaiser have announced their mutual decision to split and remain friends after three months of dating.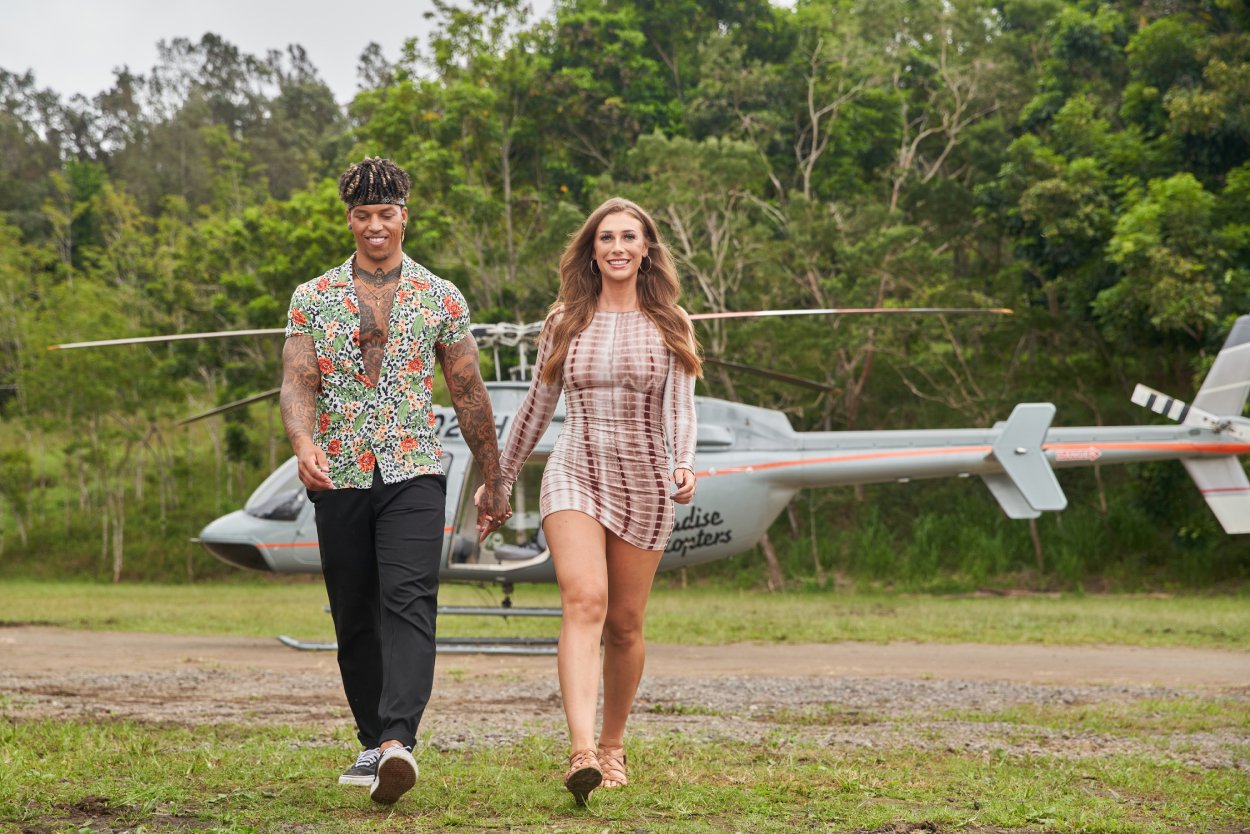 Korey Gandy revealed he and Olivia Kaiser broke up
Shortly after Thanksgiving 2021, 28-year-old Virginia native Korey Gandy revealed he and the other Love Island Season 3 winner, Olivia Kaiser, split following three months of seeing each other.
In a lengthy Instagram caption accompanying a couple of pictures of the two hugging, he noted they broke up a couple of weeks prior, which explained his "distant" behavior during the cast's Friendsgiving last week in Atlantic City, New Jersey.
The fan-favorite admitted it took him a while to address the breakup because he "didn't want to believe it" but maintained the two mutually split as they decided a friendship would serve them best.
Korey continued, noting his relationship with the Alaska native "taught me so much about myself" as he realized he could "be vulnerable again and truly care for someone." 
He explained why the 'Love Island' USA Season 3 winners split up
Korey continued, noting he considered his experience with her on Love Island "the happiest moment of my life" and thought things were "perfect."
However, Korey explained they realized the "real world" came with difficulties they couldn't overpower. The 28-year-old referred to his ex as "one of the most beautiful people" he's ever met and vowed to "always respect her and care for her."
Additionally, he thanked his followers for supporting their relationship, hoping it extended them individually. Korey ended his statement by motivating others dealing with a breakup, encouraging them not to allow "past trauma" to "harden your heart," which could prevent them from ever finding love.
"All you can do is appreciate the good times with each other and keep it pushin'," he finished.
Olivia and Korey dated for three months after winning season 3 of 'Love Island' USA
Korey's Love Island experience started off rocky with a few short-lived couplings, but he eventually felt a connection with newcomer Florita Diaz, choosing her as his partner.
However, she developed a bond with his closest friend in the house, Jeremy Hershberg, ultimately deciding to pursue a connection with him. Not giving up, the 28-year-old met Leslie Golden during the Casa Amor experiment, and he brought her back to the villa.
Their connection quickly fizzled out, especially since Olivia revealed her true feelings for Korey upon their return. As the two had a close friendship since the beginning of the show, they initially didn't notice anything romantic between them. Fans loved their late friends-turned-lovers storyline and voted the couple as the winners of the third season.
Korey randomly selected the envelope containing the $100,000 and quickly announced he would split it with Oliva, calling it the "easiest" decision he's had to make. The two continued seeing each other after their time on the show, although they never put an official label on their relationship. Olivia hasn't addressed their split yet. Love Island is streaming on Paramount+.