'Love Island': The Most Solid Couple From Season 2 Might Not Even Be the One That Won
The second season of Love Island U.S.A. is over, and the couples are now testing how things work outside of the villa. Of course, many fans of the show are wondering how the winning couple — Justine Ndiba and Caleb Corprew — is doing. However, there is another couple from the show that actually seems really solid so far. They didn't even make it to the finale of the hit CBS show either, as they both got dumped from the villa at different points during the season. That couple is Connor Trott and Mackenzie Dipman.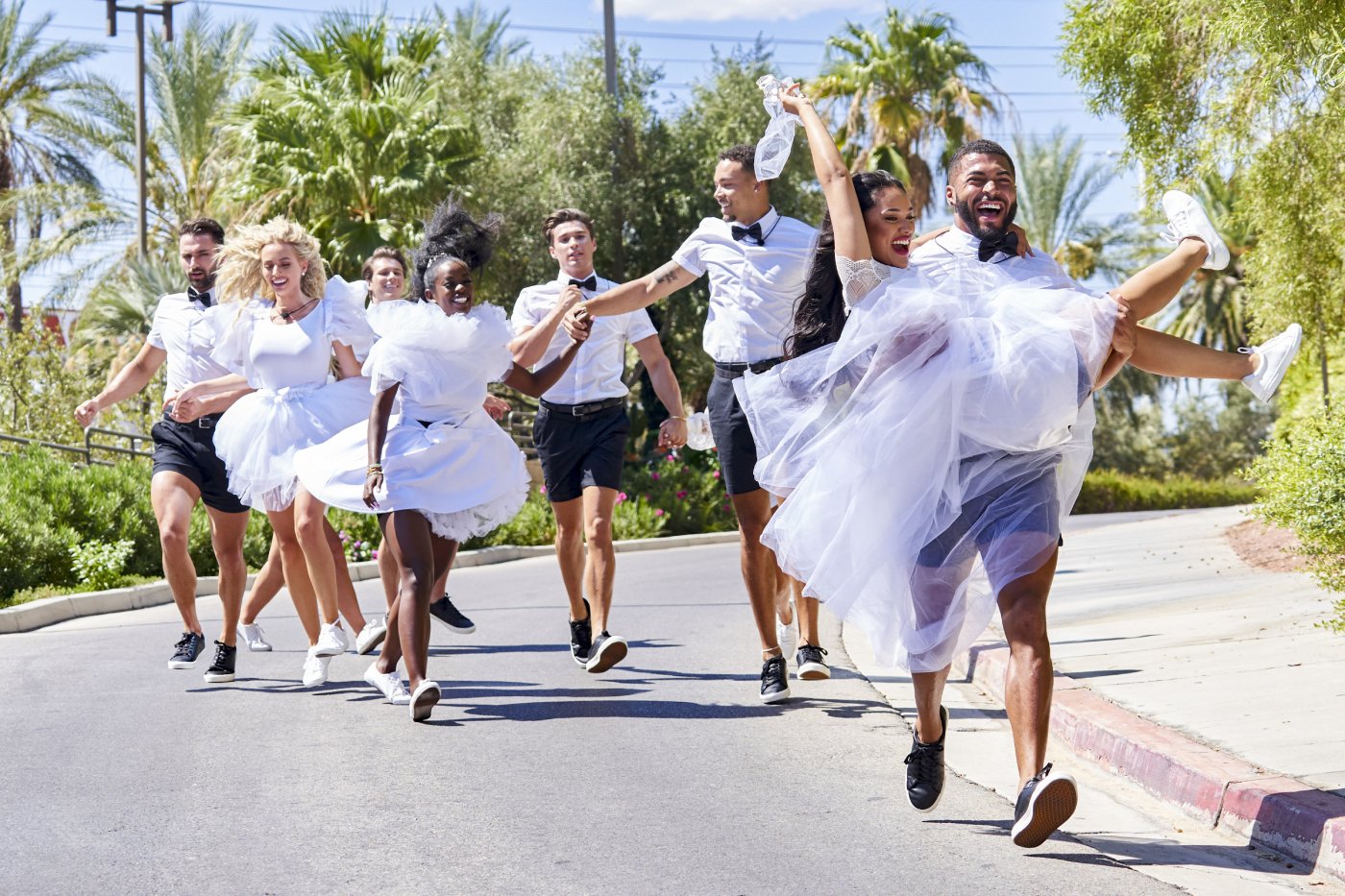 Connor Trott and Mackenzie Dipman had an up-and-down relationship on 'Love Island'
On Love Island, Connor Trott and Mackenzie Dipman were two of the very first islanders to move into the villa. They seemed to have a connection from the start too.
However, fans saw them deal with issues and uncertainty about their relationship throughout the season. This then led to Dipman deciding to leave Trott during Casa Amor.
RELATED: 'Love Island': What Did Arielle Vandenberg Do in Her Career Before Becoming the Show's Host?
Casa Amor splits up the men and women islanders, as the boys go to a new villa and see new girls move in with them, and the original girls have new guys move into the original villa with them. The concept certainly causes some drama and ultimately led to Dipman leaving Trott for Jalen Noble at a recoupling ceremony.
Things didn't work out between Dipman and Noble, though, and she later got dumped from the villa. Trott also couldn't find another connection quite as strong as the one he had with Dipman, and he also later got dumped from the villa at a different point in the season.
However, after they both left the show, the two ended up reconnecting.
Connor Trott and Mackenzie Dipman reconnected after 'Love Island'
Trott and Dipman reconnected after Love Island, and they appear to have a solid relationship so far.
"We have told each other 'I love you,'" Dipman said to The Arizona Republic a couple of weeks ago. "I know that can be confusing for people because they're like, 'You've only known him four weeks,' but one day in the villa feels like a week, so I feel like I've known him nearly six months."
RELATED: 'Love Island': Lakeyn Call Questions Carrington Rodriguez's True Intentions After Being Voted Off
According to Screen Rant, the couple was spotted out with a few fellow islanders. They were then together for Dipman's recent college graduation ceremony, and have additionally taken some trips together. On Instagram, they have posted pictures together in a few different places including, Malibu and Marina Del Rey. Then on Oct. 9, Trott posted a photo of them taking a surprise trip to Napa, California.
Trott and Dipman certainly had their struggles on Love Island, but they appear to be doing really well outside the show.
Justine Ndiba and Caleb Corprew are still doing well too
No worries fans. Ndiba and Corprew appear to still be doing well too. However, they have admitted that long-distance is challenging, especially when their relationship began with them living together.
RELATED: Does 'Big Brother' Host Julie Chen Moonves or 'Survivor' Host Jeff Probst Have a Higher Net Worth?
"So, we knew that distance was going to be hard, but we definitely did not expect it to be this hard," Nidba said on The Talk. "When we were in the villa, Caleb and I would be like, 'So, when do you think we'll see each other?' We kind of came up with a three-week plan, but then three days or four days after leaving the villa, we were like, 'OK, yeah, we can't do this.' So, we're just super excited to see each other as soon as we can because it's way too hard."
According to their Love Island bios, Corprew is from Oklahoma City, and Ndiba is from Rockaway, New Jersey.
"Distance has definitely been a challenge, especially after living together; most relationships don't start like that," Corprew said on The Talk. "We've been doing our best to communicate throughout the day, text, hop on the phone when we can. … We just can't wait to go see each other in person again."
These couples will certainly be fun to follow now that Love Island is over.