'Love Island USA': Alana Paolucci Says 'Pressure' Played a Role in Split From Charlie Lynch
Many viewers thought Love Island USA Season 3 finalists Alana Paolucci and Charlie Lynch could have a relationship after the show. However, he quickly changed their minds with interviews he did shortly following the season. A few months after the show wrapped, Alana admitted "too much pressure" played a role in their split.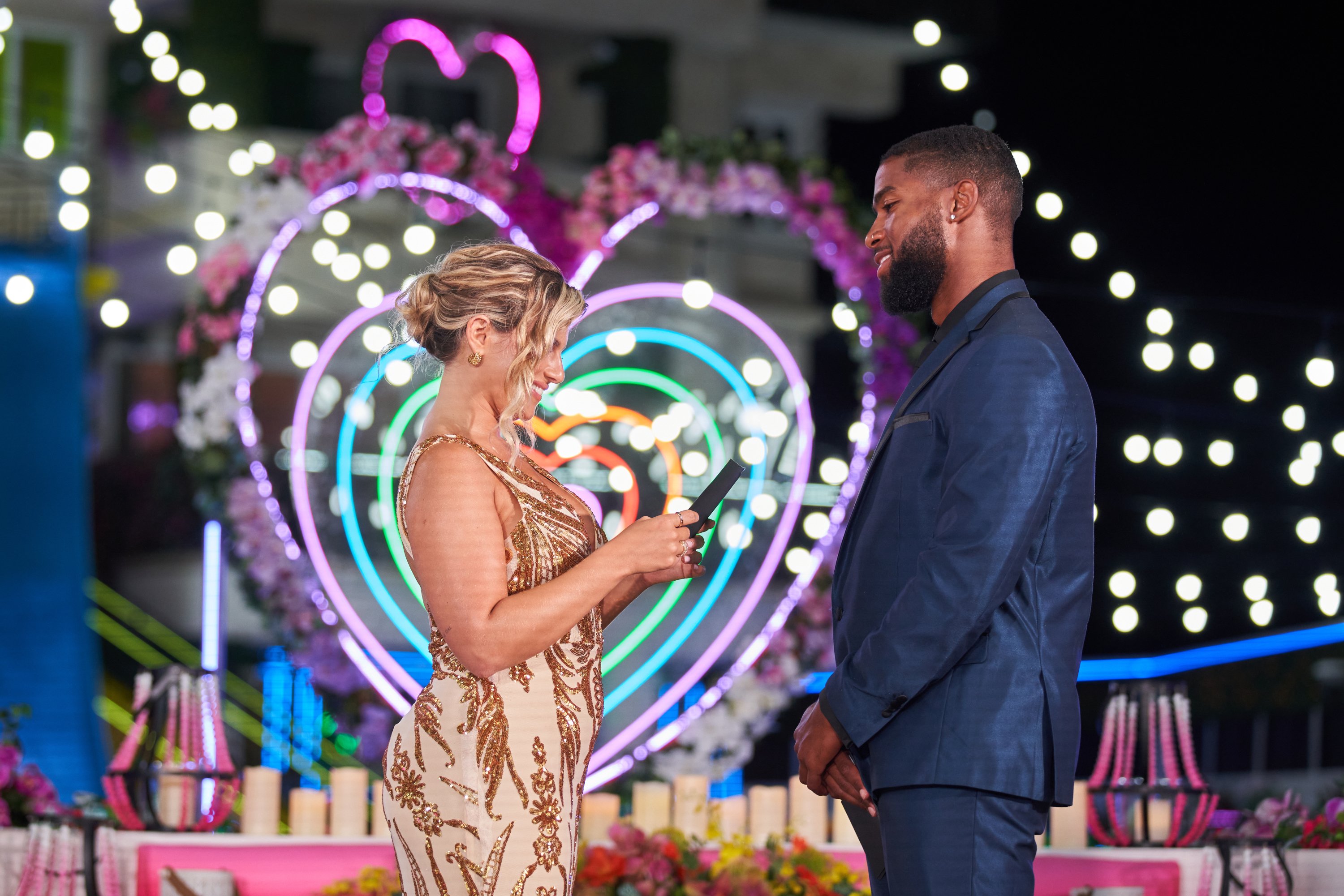 Alana Paolucci and Charlie Lynch were one of the last to pair up
Charlie Lynch first appeared halfway through at Casa Amor. Instantly attracted to Cashay Proudfoot, he pursued her. However, she had lingering feelings for Cinco Holland Jr., who moved on from her to Trina Njoroge.
Eventually, Cash worked through her complicated emotions and wanted to continue with "Prince Charlie," but he admitted he didn't feel the same anymore.
On Day 26, Alana Paolucci arrived and quickly got Charlie's attention. The two developed a connection, and he found himself pulling away toward Cash and in her direction.
After battling his feelings for a couple of days, Charlie shocked the villa by dumping the fan-favorite from the island, choosing Alana.
They announced breakup one month after the finale; she says 'pressure' played a role
Regardless of how they connected, the couple seemed to have genuine feelings for each other, and their families expressed their approval when they phoned in near the season's finale.
Mainly because fans could watch other connections develop, and the newer couple didn't receive much screen time, they placed fourth. After the conclusion, Charlie did an interview with Pop Culture where he admitted he contemplated what would have happened had he chosen Cash over Alana.
Shortly later, a month after leaving the island, the two announced their split. She reportedly ended things for good due to his alleged habit of frequently partying. Charlie also apparently revealed that he missed Cashay and admitted he wished to continue exploring their connection.
Four months after the split, Alana explained the relationship didn't work out because it got "too messy" on her Instagram story. Additionally, she admitted "too much pressure" played a role.
All of the 'Love Island USA' season 3 finalists have split up
Third-place finishers Jeremy Hershberg and Bailey Marshall were the first to break up. In a Sept. 2021 Instagram story, she explained they split due to his feelings for another person.
A week later, he and Florita Diaz, who he coupled up with on the show, attempted a relationship. However, the long-distance fling lasted around a month before they decided they were better off as friends.
Runners-up Will Moncada and Kyra Lizama seemed the most ironclad, mainly as fans began changing their minds about him. They called it quits around Dec. 2021, following Will's questionable behavior with other females on social media. Finally, winners Olivia Kaiser and Korey Gandy unofficially dated for around three months.
According to Olivia, he hooked up with Florita during a Miami vacation and lied about it. She claims she has since forgiven him and maintains the two are still in frequent communication. Love Island USA is streaming on Paramount+.