'Love Island USA': Cashay Proudfoot and Cinco Holland Jr. Are Seemingly Officially Dating
'Love Island USA' stars Cashay Proudfoot and Cinco Holland Jr. are seemingly officially dating five months after filming wrapped.
Love Island USA season 3 stars Cashay Proudfoot and Cinco Holland Jr. had a strong connection while in the villa. Although they didn't leave together, the two continued seeing each other often after their time on the show concluded. Five months later, Cash seemingly revealed they are exclusively dating.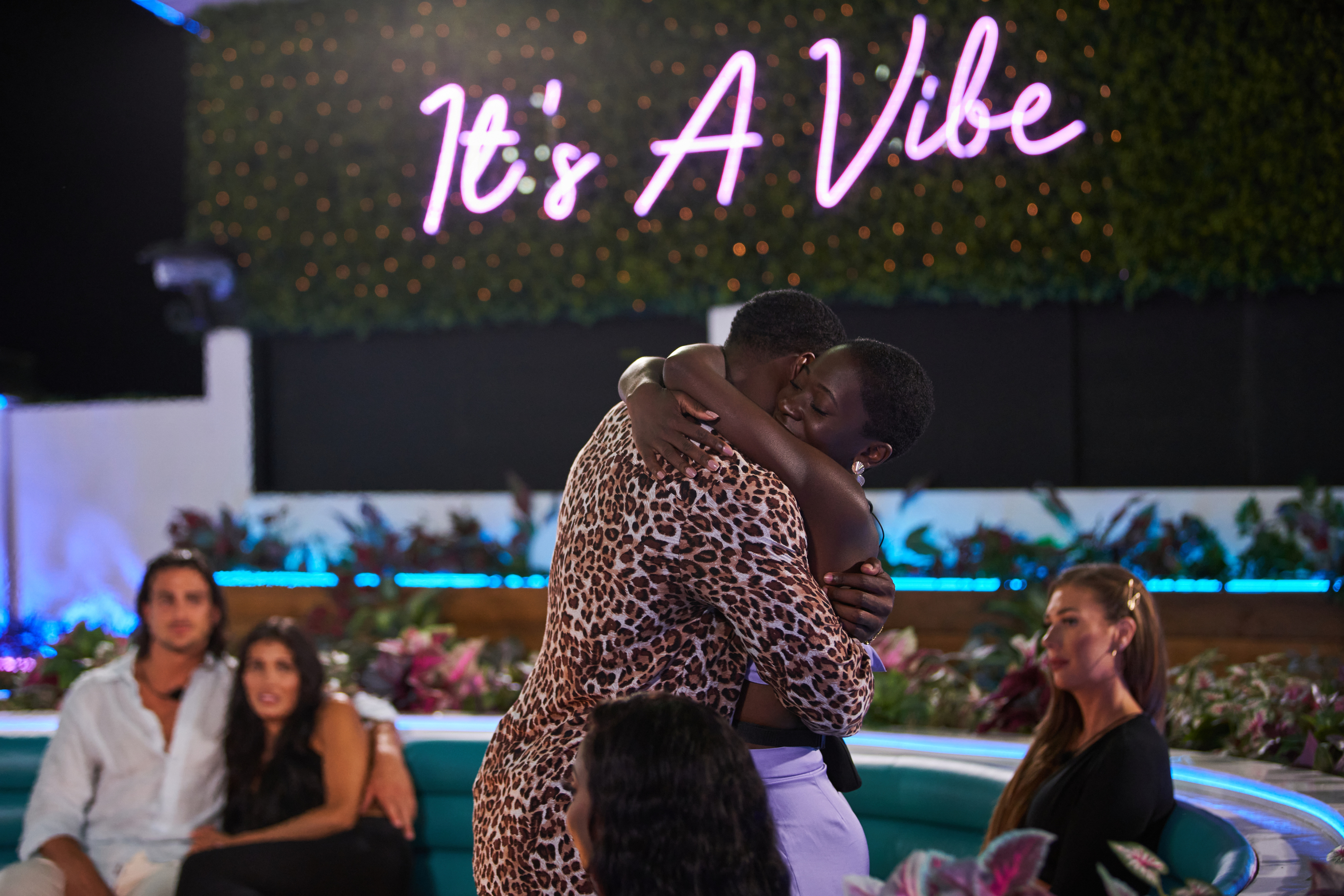 Cashay Proudfoot and Cinco Holland Jr. are seemingly officially dating
A week after Virginia native Cinco Holland Jr. found himself dumped from the island, New York-based Cashay Proudfoot also left the show in early Aug. 2021.
He picked her up at the airport, and the two hung out with his family for a while before returning home. Since then, they have spent a lot of time together as they've posted videos working out with each other and hanging with other castmates.
They also celebrated birthdays together, including her recent 26th in Jan 2022. During a dinner, Cash posted a picture of him, referring to Cinco as her boyfriend.
Although the two have dated since she returned after filming, the comment implies they have begun dating exclusively.
Cinco and Cashay had one of the strongest connections in 'Love Island' season 3
When Cinco entered the villa on Day 2, he and Cash instantly connected and were attached at the hip for several days. After choosing each other at two recoupling ceremonies, another single Trina Njoroge admitted she had feelings for Cinco she wanted to explore.
Noticing Trina seemed more willing to open up to him faster than Cash, he moved on to her. The New York native then coupled with a few guys but realized no one had her heart like Cinco.
Therefore, she revealed how she felt about him during Operation Heart Attack. While he didn't give her an answer, he admitted he had lingering feelings as well. Cash decided to move on and fell for Charlie Lynch at Casa Amor.
After bringing him back into the villa, Cinco revealed his intentions to pursue her over Trina. Believing he wouldn't make another connection, the other Islanders opted to send him home.
He previously joked 'we'll see' about dating Cash after he left the villa
Following his exit, the Virginia native took to his Instagram story to answer questions from fans about his experience in the villa. He called his time on the show "great," even though his going back-and-forth between the ladies rubbed some people the wrong way.
Additionally, he insisted he did have feelings for Trina when he decided to couple up with her over Cashay. Explaining his decisions, he wasn't sure of how strongly Cash felt for him and thought she "pushed me away when I really wanted to pursue her."
When asked if he had difficulty committing to either Trina or Cash, the reality star admitted he had a hard time putting his all into the latter due to the uncertainty surrounding her feelings for him. "If I knew how she truly felt earlier, things might have been different," he noted.
Cinco also answered if he would consider getting into a relationship with Cash following the show as he is now aware of how she feels; the Virginia native said he didn't know. "We'll see when she gets out," he claimed. Love Island USA is streaming on Paramount+.