'Love Island USA': Cashay Proudfoot Says Her Mom Is 'Obsessed' With Cinco Holland Jr.
'Love Island USA' season 3 star Cashay Proudfoot says her mom is 'obsessed' with boyfriend Cinco Holland Jr.
Love Island season 3 cast members Cashay Proudfoot and Cinco Holland Jr. have continued seeing each other following their departure from the reality dating series. They frequently post pictures and videos of one another, including them with their family members, which fans have come to enjoy. Cash recently uploaded a video of her mother with Cinco, noting her mom is "obsessed" with her boyfriend.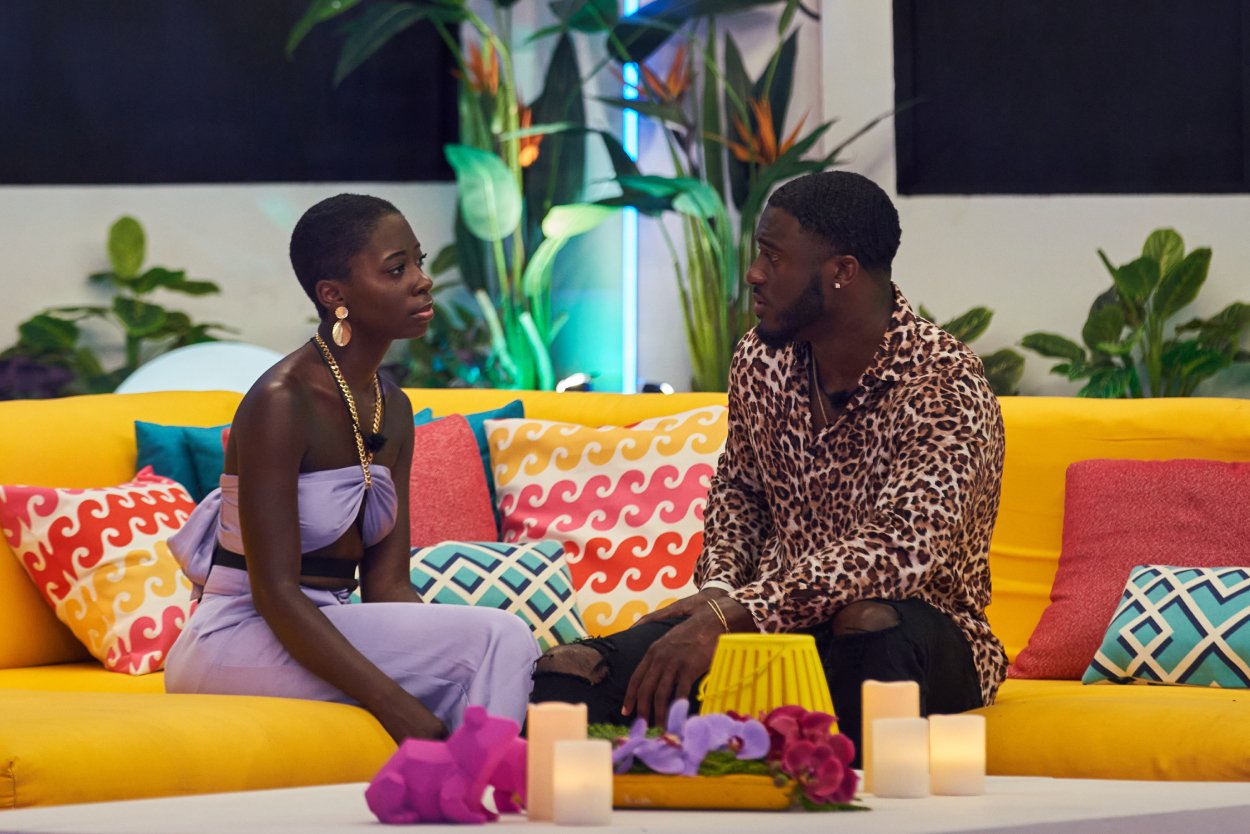 Cashay Proudfoot says her mom is 'obsessed' with Cinco Holland Jr.
In Jan. 2022, Love Island stars Cashay Proudfoot, and Cinco Holland Jr. reconnected for her 26th birthday.
She posted a picture of him during a birthday dinner, referring to him as her "boyfriend."
While the couple is seemingly exclusively dating, it's unclear if they have officially entered a relationship. A week after the upload, she asked her Instagram followers what kind of "content" they wanted her to post.
Someone replied, hoping to see more pictures of Cinco hanging out with her family, and she uploaded one of him and her mother doing a handshake. She captioned it, "My mom is obsessed with him, y'all."
Cinco and Cash had a strong connection during 'Love Island' season 3
Entering the villa on Day 2, Cinco and Cash almost immediately connected, becoming nearly attached at the hip. The couple chose each other for two recoupling ceremonies until single Trina Njoroge admitted her feelings for Cinco.
As she expressed her interest in getting to know him better and Cinco felt Cash hadn't opened up, he decided to explore things with Trina.
The 26-year-old attempted to move on with other guys but realized she still had unresolved feelings for Cinco. She eventually revealed how she felt about him just before the cast split up for Casa Amor. Cash met Charlie Lynch there, and the two quickly hit it off.
She took him back to the villa to attempt a relationship, but Cinco admitted he wanted her back. Even though Cash tried to move on with Charlie, the newcomer eventually pursued another single.
They have continued to see each other following the season
Charlie's choice not to couple up with Cash sent her packing one week after Cinco got dumped from the island. Following his exit, he initially claimed "we'll see" when a fan asked if he would pursue a relationship with Cash after the show.
He admitted he didn't know how strongly Cash felt for him at the time as he recalled her "pushing" him away when he attempted to get close to her.
In another answer, he noted things might have played out differently had he known how she felt before Trina made her move. Even so, Cinco picked Cash up from the airport in Aug. 2021 after her dumping, and the two hung out with his family in Virginia for a while before she returned to New York.
The two have since visited each other numerous times as they've posted videos working out with each other, celebrating birthdays and holidays, and hanging out with relatives and former castmates. Love Island is streaming on Paramount+.