'Love Island USA': Cashay Proudfoot and Trina Njoroge's Twitter Beef Explained
Reality TV stars Trina Njoroge and Cashay Proudfoot met on Love Island USA Season 3, where they became good friends. After getting involved in a love triangle, the two remained friends until recently, when they had a public falling out.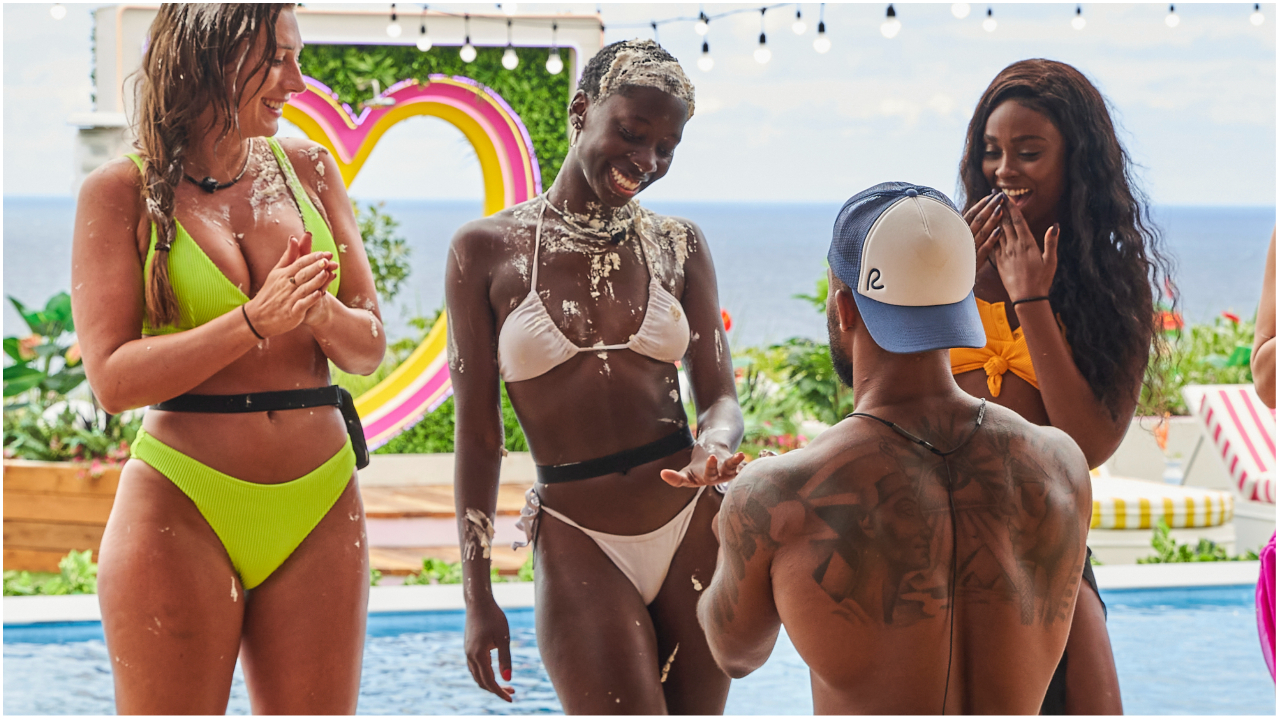 'Love Island' stars Trina Njoroge and Cashay Proudfoot unfollowed each other
In June 2022, Love Island USA Season 3 stars Trina Njoroge, 26, and Cashay Proudfoot, 26, revealed their respective participation in new reality shows, All-Star Shore and The Challenge: USA.
Around the same time, the friends unfollowed each other on Instagram, leading fans to believe something had happened between them. It wasn't long before the ladies clued everyone else by bringing their beef to Twitter.
RELATED: 'Love Island USA': Cashay Proudfoot and Cinco Holland Jr. Split: 'Breakups Are Hard'
Cashay asked the owner of an Instagram stan account to "come forward" because Trina accused her of operating the page as a burner. She went on to call out her former friend for spreading the "fake a** rumors" and claimed Trina had repeatedly talked about her behind her back.
The California native responded to the tweets and insisted Cash is the one who has lied about her and other season 3 islanders. She also said she's "truly disturbed" by the messages she believes her former friend sent from the alleged burner account to her and others and posted screenshots of the page praising Cash in her comment section and defending her in another. The Brooklyn native denied owning any burner accounts in her reply and claimed Trina was the one who had bad-mouthed her in group chats.
Cash and Trina had Twitter drama over a troll account
Trina shot back, noting she was tired of "being painted out as the bad guy when it's completely polar opposite." The psychiatric nurse also said they both know why she "distanced" herself from Cash in January.
However, the latter claimed she separated from Trina because she talked badly about the other islanders in a group chat. The California native went back to bringing up the burner account and posted more screenshots proving the page trolled their co-stars as well.
Someone then claimed a Twitter page that Trina thought Cash operated. However, fans noticed the messages were sent around April 2022 when the Brooklyn native was filming The Challenge: USA. Even though another person claimed the account, the ladies continued their back-and-forth exchange on Twitter, with Cash posting texts between her brother Prince and Trina, seemingly attempting to prove how "thirsty" the California native was over her sibling.
Trina then brought up Cash's relationship with Cinco and claimed he cheated on her and broke up with her twice. She also claimed the Brooklyn native told others that Trina still had feelings for him.
Trina and Cash issued apologies after the Twitter exchange
Cashay asked her former friend to "let it go" and revealed that others were also talking badly about Trina behind her back. "Y'all all fake with each other," she added.
In her final response, Trina claimed she wanted to watch Cash's show before including one more screenshot of the questionable Instagram page trolling Cinco in his direct messages about only dating Cash for more followers.
The following day, the Brooklyn native admitted she regretted "feeding" into the Twitter exchange as she feels it's evident that the burner page doesn't belong to her. However, Cash claimed she hadn't said anything for several months and noted it took her "out of my character" to discover people were still talking poorly about her. "Back to the high I go," she closed.
She also posted a screenshot of the page sending her direct messages, proving she doesn't operate the burner. Trina seemed to call out her friends for not having her back in the situation before apologizing to the other islanders who were brought into the exchange. Additionally, the reality star posted pictures proving her career as a nurse as followers began questioning it. Love Island USA Season 4 premieres July 19 on Peacock.
RELATED: 'Love Island': How the Cash, Cinco, and Trina Love Triangle Could Change With Casa Amor