'Love Island USA': Are Any Couples From Season 3 Still Together?
After the breakup of Shannon St. Clair and Josh Goldstein in June 2022, no couples from 'Love Island USA' Season 3 remain together.
Seven couples began dating as a result of meeting on Love Island USA Season 3. However, a month before season 4 is scheduled to premiere, no pairs remain together. Here's what happened.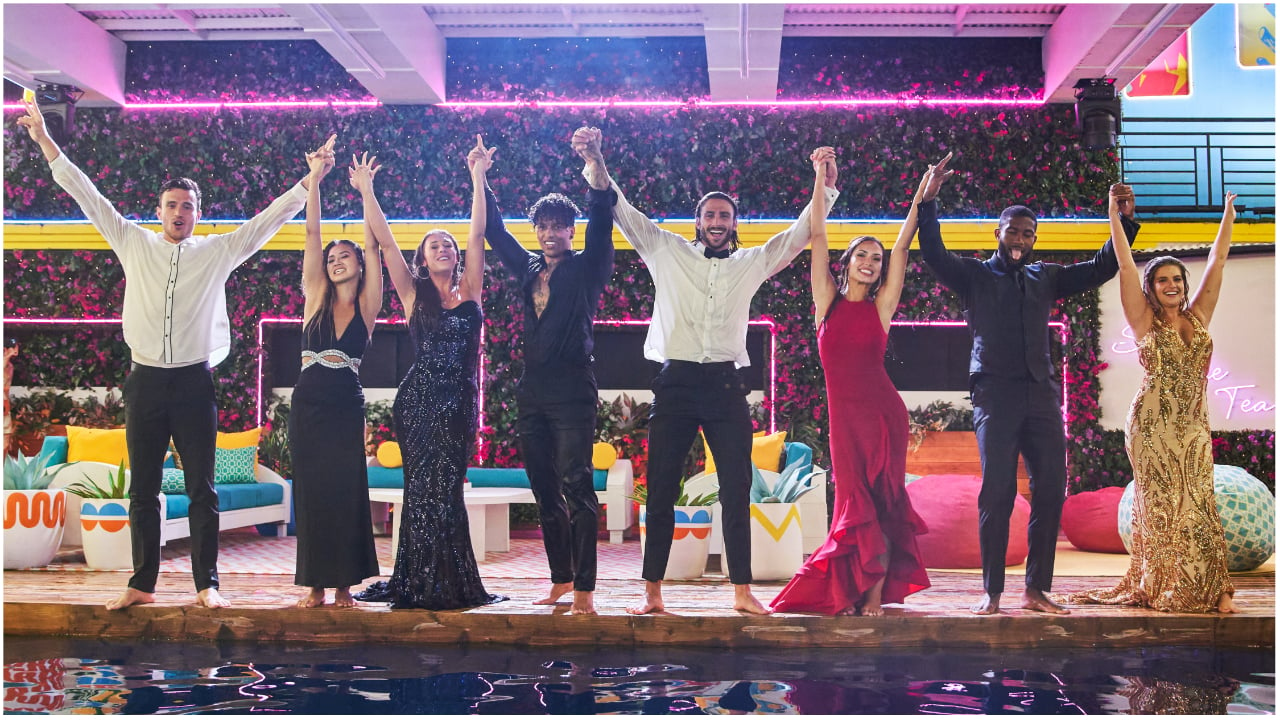 Charlie Lynch and Alana Paolucci broke up in September 2021
Fourth-place finishers Charlie Lynch and Alana Paolucci coupled up during the last few days of the competition when he shocked the villa by dumping Cashay Proudfoot for her.
After leaving the island, the pair did an interview with Pop Culture in which he admitted he wondered what would happen if he remained partnered with Cash. The couple only lasted a few weeks after that, ultimately parting ways in September 2021, only a month following the finale.
Florita Diaz and Jeremy Hershberg parted ways in October 2021
Miami native Florita Diaz entered the villa during Week 2 and initially coupled up with Korey Gandy. However, she connected with his best friend, Jeremy Hershberg, and they chose to couple up.
When the pair landed at the bottom, the other islanders opted to dump her from the island. After leaving the show in third place with Bailey Marshall, he attempted a relationship with her before trying to work things out with Florita. However, in October 2021, after two months of dating, the couple parted ways.
Aimee Flores and Wes Ogsbury split up in October 2021
On Day 14, Aimee Flores and Wes Ogsbury coupled up and seemed to isolate themselves from the rest of the group. At the next recoupling, they were at risk and dumped from the island.
The pair left together and immediately pursued a relationship. They remained glued to the hip and met each other's families before calling things in October 2021, three months after leaving the island.
Kyra Lizama and Will Moncada separated in November 2021
Season 3 runners-up Kyra Lizama and Will Moncada were a couple since the beginning and seemed poised to win the competition. However, his behavior at Casa Amour and downplaying it to Kyra rubbed viewers the wrong way.
Regardless, the couple pursued a relationship after the show and dated for nearly three months before calling it quits in November 2021. It's believed that his flirty actions with other women during a Mexico vacation, which were caught on camera, contributed to their split.
Olivia Kaiser and Korey Gandy parted in November 2021
Winners Olivia Kaiser and Korey Gandy initially had a good friendship that developed into something more after Casa Amour. Even though they paired up later in the competition, they were voted to have the strongest connection, ultimately winning the season and $50,000 each.
The couple dated for three months before announcing their split in November 2021. According to Olivia, he lied when she confronted him about hooking up with Florita during their break, causing her to distance himself. Korey has not communicated on the situation but did confirm the breakup.
Cashay Proudfoot and Cinco Holland broke up in January 2022
Cashay Proudfoot and Melvin "Cinco" Holland Jr. paired up on Day 2 when he first entered the island. The pair had an undeniable connection, quickly becoming fan favorites. However, he decided to pursue things with Trina Njoroge.
After Cashay revealed her true feelings for him, he attempted to get her back, but she moved on with Charlie Lynch. Following their exit from the villa, the couple rekindled their romance, and she announced they started exclusively dating in January 2022. However, two weeks later, they revealed their separation.
Shannon St. Clair and Josh Goldstein split up in June 2022
Fan-favorites Shannon St. Clair and Josh Goldstein paired up from Day 1, and he eventually asked her to become his girlfriend. Although they were headed for the win, the couple decided to walk away from the competition due to the unexpected death of his sister.
They remained together following his exit and moved in together into a Florida place. However, in June 2022, the couple announced their separation as Shannon planned to return to her hometown in Pennsylvania to support her sister and newborn niece. With the breakup with "Jannon," no couples from Love Island USA Season 3 remain.