'Love Island USA': Timmy Says Filming Stopped Him From Talking to Zeta About Their Issues
Love Island USA fans watched new couples form. Timmy Pandolfi and Zeta Morrison walked away with the win in season 4. But their relationship is over, and Timmy claims they had problems even while filming.
Timmy says 'Love Island USA' stopped them from talking about their issues
Timmy fulfilled his promise to respond to Zeta's claims about their relationship. He made a podcast episode about their breakup. He said their problems had already started on Love Island USA.
"They're throwing different situations at us," he said. "I'm seeing how, you know, it's testing our relationship. And there were certain things that came up during these tests that were some glaring issues for me. It seemed like we would butt heads on these issues, and there would be no resolution." 
"I just think she wasn't willing to compromise on her end, and I wasn't willing to compromise on mine," he continued. "She knew there were glaring issues, bro, and we both were aware of these issues that were in our relationship, but we couldn't fully address the problems."
Timmy says producers separating them made things worse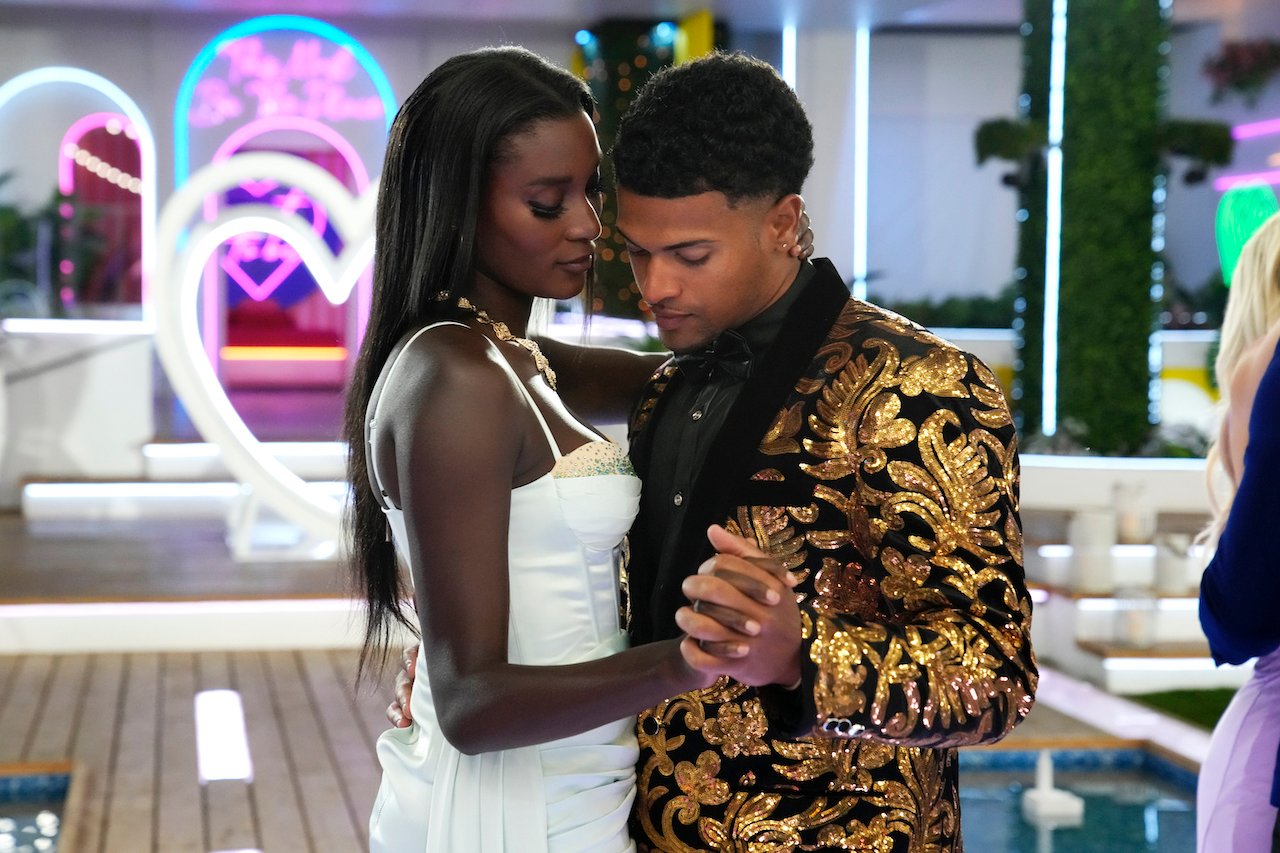 Producers usually keep the men and women separate between filming. Timmy talked more about how that environment got between them.
 "We're on a reality TV show the narrative is Love Island," he explained. "They're not trying to hear any problems going on. The main point is, bro, we weren't able to fully iron anything out and talk about it because of the nature of the show. They would split us up from talking, and when we did talk about it, we just never came to a conclusion. And we butted heads, and that caused a pause for me. And there, and she knew that I was not pleased with certain things about our relationship."
The personal trainer clarified that the relationship wasn't completely different from what the fans saw. "​​It wasn't peaches and cream, but the good outweighed the bad, bro," he claimed. "There was more good than bad. But, like bro, if I'm going to pursue a relationship at this age in my life like I want it to be something I'm for sure about. I'm going to be cautious if things bother me. I want to talk about it."
"And I didn't have the opportunity to do that with Zeta in that forum," he continued. "We were continuing down this road that we were kind of pressed on, which is like continuing the love, the romance, all this stuff. And we had some real issues that we both were aware about that happened that weren't resolved."
Timmy claimed when Zeta yelled at him in front of the cast, it didn't sit well with him. He claimed she did it because they were on a reality TV show, and men try to get over on women. 
After they won, Timmy claimed they never talked about their issues, so the relationship was in "limbo."