'Love Island USA': Where You Can Stream All Seasons and UK Version
Adapted from the successful UK series, the CBS reality dating show Love Island (USA) recently finished its third season. Based on a group of Islanders looking for love, viewers keep up with the several episodes a week to watch the contestants' journey. When the prospects enter the villa, some are trying to find their soulmates while others are only there for the potential $100,000 grand prize for the winning pair.
Fans tune in to watch their favorite contestants confess their feelings for others, fall in love, get caught up in love triangles, or leave the island empty-handed throughout the 40-day experience. After first premiering in 2019, the USA adaptation has remained popular and recently completed its third season. Where can you stream all three seasons of the reality dating series and the UK version?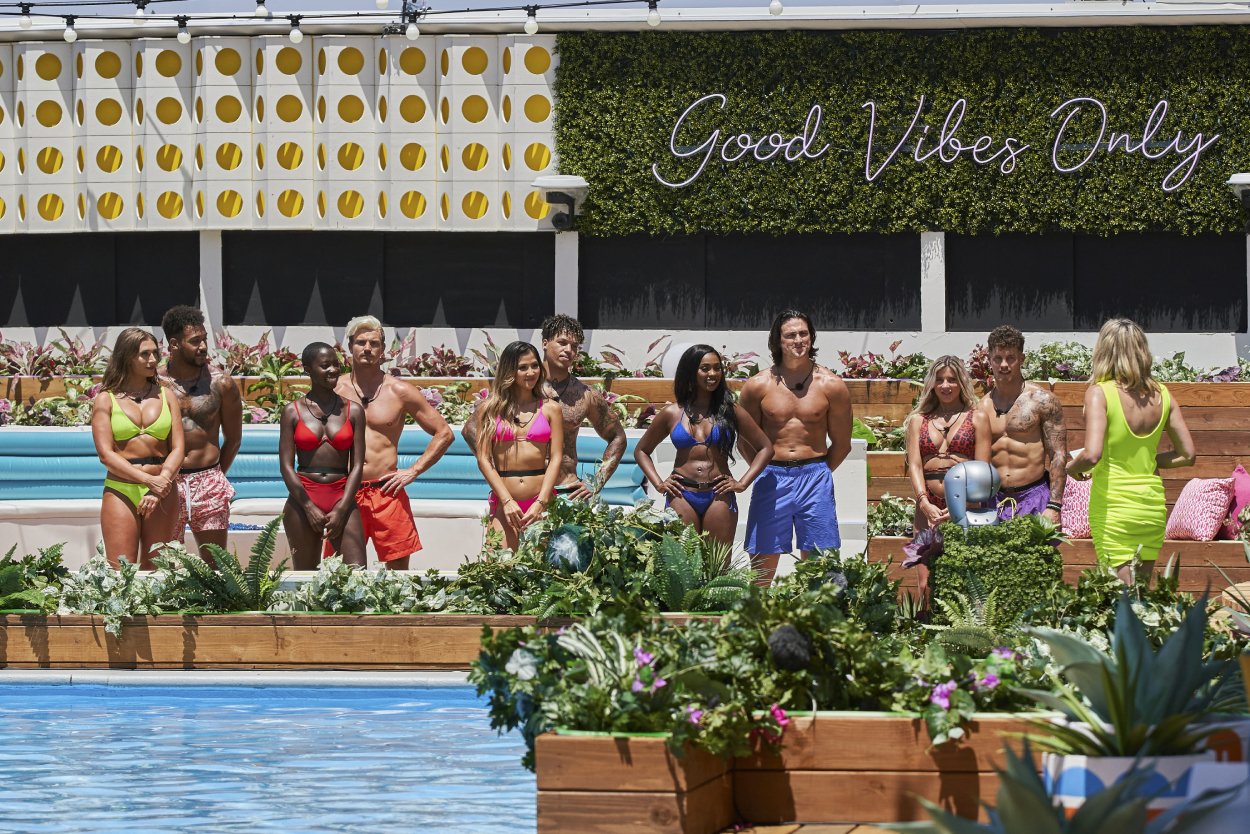 What is 'Love Island' about?
The reality dating show revolves around several Islanders who live together in a Hawaii-based villa. Under constant surveillance, the singles get to know each other with the goal of coupling up with someone else of the opposite sex.
After initially forming a pair based on first impressions, the Islanders survive by remaining partnered. At each re-coupling ceremony, they can stay with their person or choose another eligible contestant.
Whoever is left single is dumped from the island. The contestants get to know each other by participating in games and share a bed with their partners.
However, they can talk to anyone, including new faces who enter the villa every week. By the end of the season, the viewers vote for their favorite couple, and one picks an envelope that contains $100,000. They then have the option of taking the money or splitting it with their partner.
Where can you stream 'Love Island' USA and UK?
The CBS reality show is an adaptation of the UK's Love Island, which first premiered as a celebrity version in 2005.
It returned 10 years later and has since produced several seasons.
Over 20 countries have adapted the dating series since including the USA, which debuted in 2019.
Viewers can watch all three seasons and other exclusive content related to the popular dating series on Paramount+. For Love Island UK, users can watch the first seven seasons on Hulu.
Season 3 recently ended in Aug. 2021
Hosted by actor Arielle Vandenberg and following a total of 34 Islanders, Love Island 3 recently came to an end after 40 days.
Premiering on July 7, the original group consisted of Cashay Proudfoot, Christian Longnecker, Javonny Vega, Jeremy Hershberg, Josh Goldstein, Korey Gandy, Kyra Lizama, Olivia Kaiser, Shannon St. Clair, Trina Njoroge, and Will Moncada, with the winner(s) receiving the cash prize on Aug. 15 after 29 episodes.
Although the season seemingly performed well, with each episode hitting at least 1.3 million viewers, the show has yet to receive a formal renewal announcement.
Season 3 also has a couple of companion shows available to watch on Paramount+, including Love Island: The Drop and Love Island: Laid Bare, which feature exclusive content.