'Love Island': What Did Arielle Vandenberg Do in Her Career Before Becoming the Show's Host?
Arielle Vandenberg hosted the U.S. version of Love Island for its first two seasons. With there being different cast members each season, Vandenberg has essentially become the face of the reality TV series. However, what did she do before getting the hosting gig? Here is a look at Vandenberg's time on Love Island so far, as well as what she has done in her career outside of the show.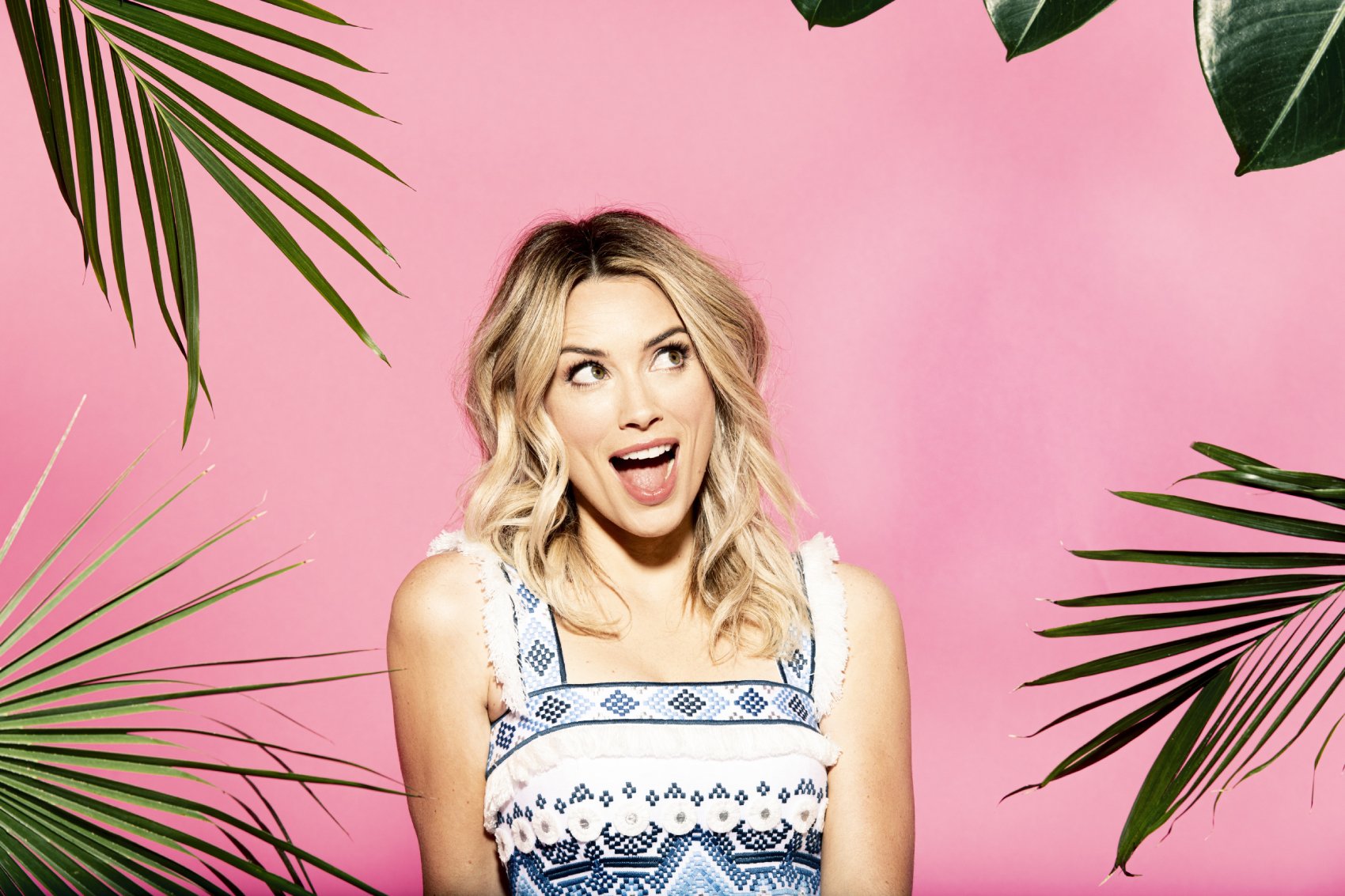 Arielle Vandenberg is the host of 'Love Island U.S.A.'
Season 1 of Love Island U.S.A. premiered in the summer of 2019 with Vandenberg as the host. The show is very similar to the U.K. version, as single cast members are stuck in a villa where they spend time getting to know each other. They ultimately couple up with the person that they feel most compatible with, but they also have opportunities to switch who they couple up with, as the show introduces new singles throughout the season.
This typically leads to some cast members not being coupled up, which then sometimes gets them sent home from the show. Fans also get to vote on things throughout the entire season, and they even get to vote on who their favorite couple is at the end. The pair with the most votes at the end ultimately wins a cash prize.
Prior to hosting the U.S. version of the show, Vandenberg had already been familiar with Love Island.
"My first meeting for the show was talking and connecting with CBS and the people that were about to make Love Island U.S.," Vandenberg said to Parade. "I went on to do my audition, which was more of a screen test. It was such an exciting time. I knew of Love Island before I auditioned. So when I heard it was coming here, I was like, 'Oh, yes!' And when I got the audition, I was like, 'Oh, yes!'"
Love Island airs almost every night of the week, and Vandenberg does, in fact, keep up with it.
"I know what's going on as a viewer just as much as anybody," Vandenberg said to Parade. "It's so fun day-to-day because you don't know what's going to happen the next day. Some new islander can walk on, and everyone's drooling all over this person. Dramatic stuff changes everything."
She had success prior to becoming the host
While she has quickly become the face of Love Island, Vandenberg had plenty of success before becoming the show's host.
According to Screen Rant, her career in show business has spanned 15 years. Vandenberg has been a model with companies like Coca-Cola, Mercedes-Benz, Progressive, and State Farm. She has also done some acting.
Vandenberg has appeared on CSI: Crime Scene Investigation, Bones, How I Met Your Mother, Meet the Browns, NCIS: Los Angeles, and various other shows, according to IMDb. She also became very popular on the former video-sharing social media network, Vine.
Additionally, Vandenberg hosted Car Show on the mobile app Go90, and she had a Snapchat interview series, Snap Hangs, that featured celebs like Julianne Hough, Nina Dobrev, Derek Hough, and Maroon 5's James Valentine, per her bio on CBS.
Whether it has been on Love Island or any of her other gigs, it appears that Vandenberg has been pretty successful.
Vandenberg had to be in the 'Love Island' bubble for Season 2
The COVID-19 pandemic hit the entertainment world hard, and it definitely affected Love Island. The show was filmed in Fiji in its first season, but it was filmed at a Las Vegas hotel in Season 2, where a bubble was created.
Vandenberg also had to be in the bubble, but no, she was not there to fall in love. She is engaged, and her fiancé stayed back at their LA home, according to Self.
"At first you're like, 'Oh, my God, what's that going to be like, that sounds horrible,'" Vandenberg told Self. "But I'm weirdly the best person for the job. Because I like being at home; I love chilling. I like to just sit on a couch and hang with my friends and watch a movie and be on my phone."
She wasn't in there alone, though. Vandenberg also had her Chihuahua with her. 
Whether she has been stuck in a bubble or not, Vandenberg has proven through the first two seasons of Love Island that she is pretty good at this hosting thing.
Love Island can be streamed on CBS All Access.