'Love Life' Season 2 Won't Star Anna Kendrick — Sort Of
When HBO Max launched on May 27, fans fell head over heels for Love Life starring and executive produced by Anna Kendrick. The new series followed Kendrick's character, Darby Carter, and her quest to find lasting love in New York City. Then after the season finale dropped, the streaming service renewed Love Life for a second season. However, it seems Kendrick won't be headlining the next installment in the series. But don't fret — there's still plenty to look forward to when Love Life Season 2 returns.
'Love Life' Season 2 has been renewed on HBO Max
On June 11, HBO Max announced Love Life Season 2. The anthology series is the first renewal for the new streaming platform. Per Deadline, HBO Max's Chief Content Officer, Kevin Reilly, said in a statement:
It's so rewarding to see Love Life embraced as an immediate hit. We are proud to pick up a second season of our first Max scripted original comedy. We salute Anna, our creative team and partners at Lionsgate, and are delighted audiences have gravitated to Love Life in such a significant way. As a day one original, it is gratifying to see the strong response.
'Love Life' Season 2 will not headline Anna Kendrick as Darby
When HBO Max renewed Love Life Season 2, the team confirmed the upcoming season will not continue to follow Darby's story. However, the second installment will still be set in New York City and still have ties to the original cast. So fans will still see Kendrick's character from time to time.
Regardless, the people behind Love Life are ready to dive into the new leading character.
"We couldn't be more excited to make another season of Love Life with the amazing people at HBO Max and Lionsgate Television, and to have the opportunity to explore a whole new protagonist," co-showrunners and executive producers Sam Boyd and Bridget Bedard said, per Deadline. "If only as a way to continue processing our own romantic damage."
Meanwhile, Kendrick will also continue working on Love Life Season 2 as an executive producer.
"It's been a labor of love working with everyone on Love Life and all who helped "shaped Darby and brought her story to life," she said. "I am excited to be able to collaborate again with the team on a new character and their journey."
Who will star in 'Love Life' Season 2?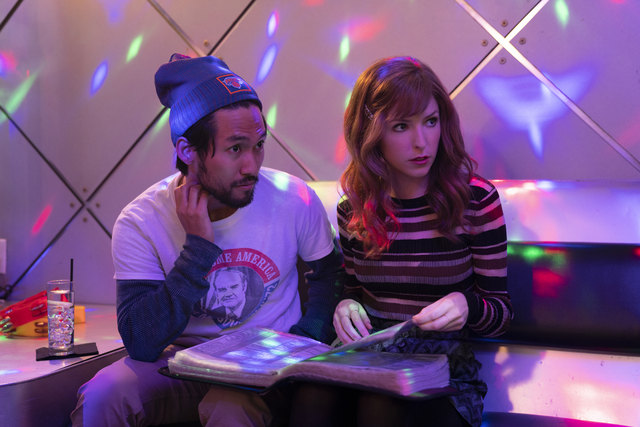 Now, the news of a new protagonist for Love Life Season 2 may not exactly come as much of a surprise. When the first season was released on HBO Max in late May, Boyd and Bedard spoke with the LA Times and shared their thoughts about future seasons. They also noted every season would focus on a new lead.
So who will headline Love Life Season 2? According to Bedard, the second season will follow a "side character" from Darby's story in season 1. The co-showrunner also hinted the lead won't be like Darby — aka a young and heterosexual white woman. And ultimately, the show hopes to highlight a broad spectrum of individuals moving forward.
"We definitely wouldn't be like, 'Here's Darby 2.0," Boyd said. "Everyone, no matter who they are or where they come from, wants to feel love and connect. That's the point we're trying to make, and we want to tell as many different stories as we can to illustrate that idea."
Check out Showbiz Cheat Sheet on Facebook!