'Love & Marriage: Huntsville': Martell Holt Accuses Melody of Having Affair With His Friend, Who Is Also Her Divorce Attorney
Love & Marriage: Huntsville stars Melody and Martell Holt's divorce is getting ugly. Viewers of the OWN TV reality series are familiar with Martell's infidelity and how it affects Melody. But, Martell is now alleging that Melody is also to blame for contributing to the downfall of their marriage by being unfaithful to him as well.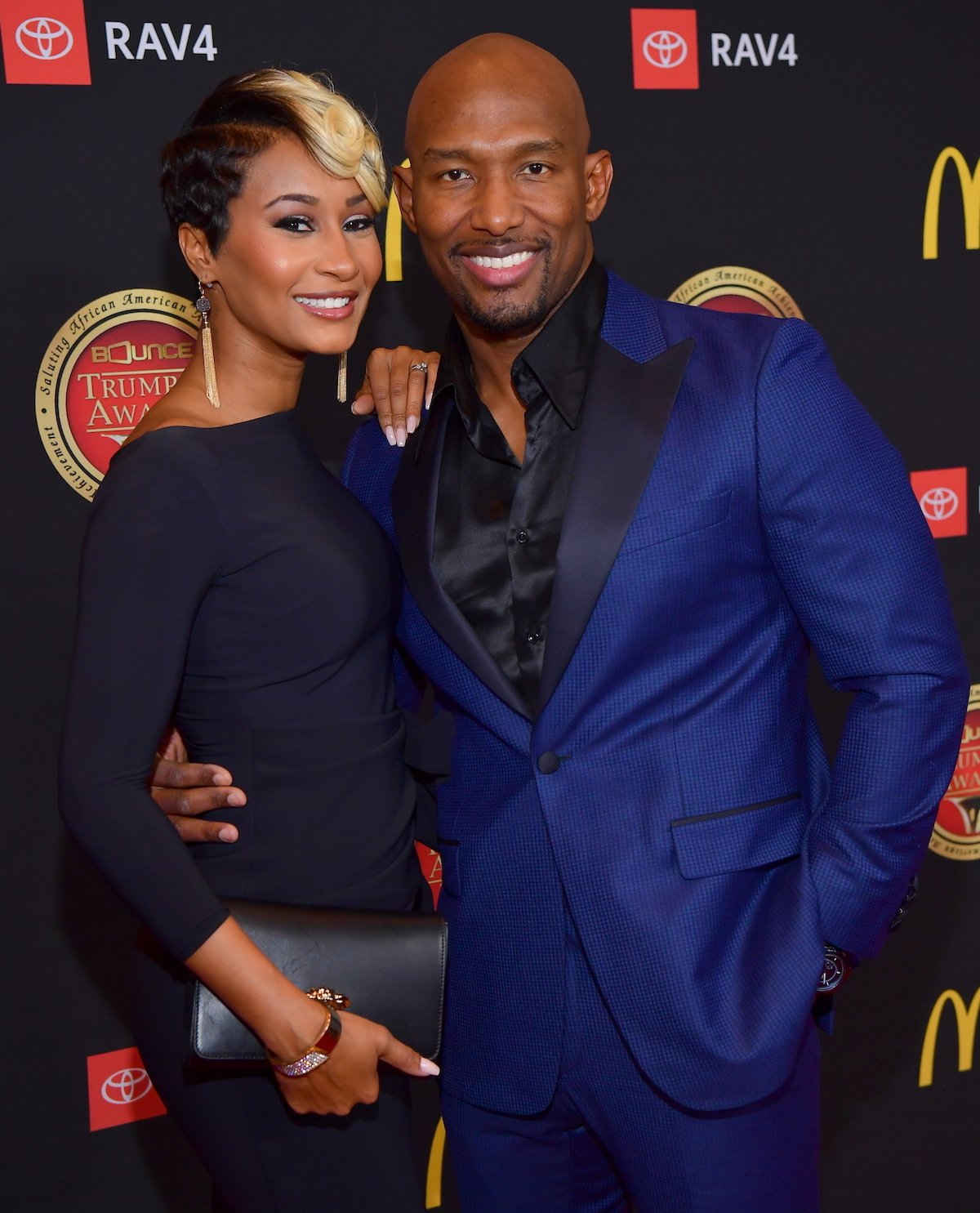 Martell Holt is honest about having a five-year affair during his marriage to Melody
Martell began a five-year affair with Arionne Curry upon meeting her at a party of a mutual friend. He admits that he did not tell Curry about his marriage for at least the first year of them dating. In an interview with Tasha K, Curry says she did not end the affair with Martell upon learning of his marriage because she was already in love with him.
Love & Marriage: Huntsville documents Melody and Martell attempting to piece their relationship back together after Melody learned about the affair. In an interview with Showbiz, Melody says working through their marital issues was a no brainer to her because of how much she and Martell built.
We have a foundation and we grew up together. We built something from nothing and having a family and a business together, it wasn't like, 'Let's just walk away.' Some people think that way but the majority of the time, when it hits you, you're going to try to figure it out and hope for the best. I wanted to make sure that I exhausted my efforts before throwing in the towel. For me, if it's that easy to walk away, that means my marriage didn't mean anything to begin with. He was also apologetic and insisted it would not happen again.
Unfortunately, Martell did not discontinue his relationship with Curry. In fact, it's rumored that Curry is expecting Martell's child. Melody says Martell informed her of the pregnancy after she filed for divorce. Martell nor Curry will confirm publicly if they have a baby on the way.
Martell Holt accuses Melody of having affair with her divorce attorney
In a new interview with Married to Medicine star Dr. Heavenly Kimes on her YouTube channel, Martell says he's not the only party guilty of infidelity in his marriage. According to Martell, Melody has also been unfaithful. He says he became suspicious of Melody's infidelity when she began denying him sex. 
Martell also alleges that Melody terminated two pregnancies during their marriage. As a result, his feelings of her being unfaithful grew. 
"You went through this…I think twice. Why would you go through this if I'm your husband? If it's mine why would you get an abortion?" he says.
Martell alleges Melody admits to cheating during their marriage but he's unclear on if her alleged infidelity occurred before he began cheating.
He now alleges that Melody began an affair with her divorce attorney, who is also his friend and fraternity brother. He alleges that he has proof of Melody's affair, claiming he went through Melody's phone and found inappropriate text messages. Martell says the divorce attorney Melody is currently reportedly dating is the lawyer who is representing her in their divorce.