'Love & Marriage: Huntsville:' Melody Holt Admits to Terminating Pregnancy Amid Marital Issues With Her Ex
Now that Love & Marriage: Huntsville star Melody Holt is finally divorced from Martell, she's clearing the air about her marital problems. Martell alleged that she not only was unfaithful – but that she terminated two pregnancies without his consent. Melody admits to the latter, partially. She says the decision was mutual and she ended the marriage just one day later.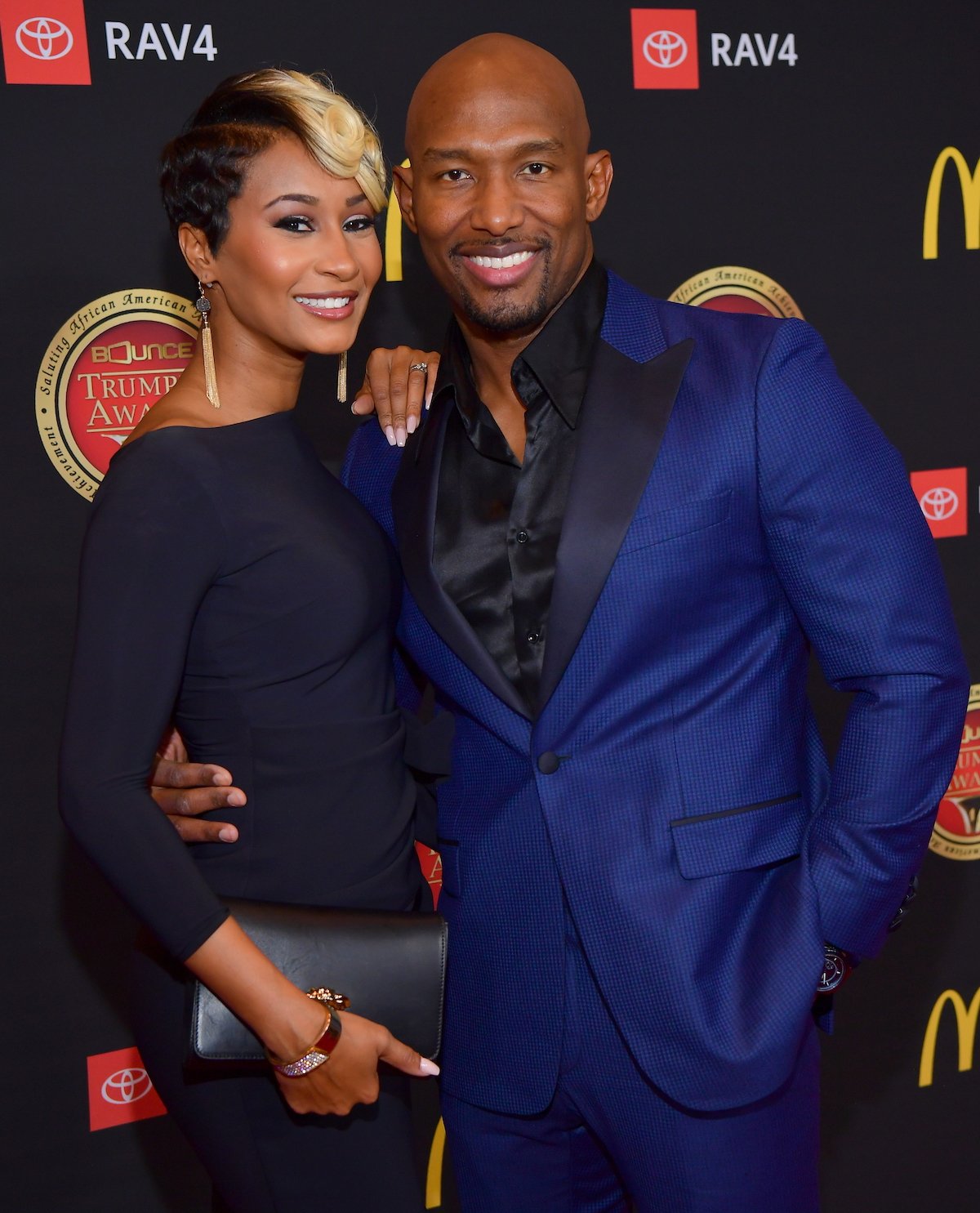 Martell Holt alleges Melody Holt had an affair and terminated two pregnancies during their marriage
It's no secret to viewers of Love & Marriage: Huntsville that Martell had a longstanding affair… five years to be exact. But after Melody filed divorce paperwork to end their marriage and more rumors about Martell's mistress, other extramarital affairs, and his mistress becoming pregnant came to light, Martell attempted to do damage control by revealing some tidbits about Melody.
In an interview with Married to Medicine star Dr. Heavenly Kimes, Martell alleged that he wasn't the only was who was unfaithful. Per Martell, Melody cheated as well. He also justifies his affair by saying Melody stopped being intimate with him.
Related: What 'Love & Marriage Huntsville' Star Martell Holt's Alleged Mistress, Arionne Curry, Revealed In Her First Interview
Furthermore, he says Melody terminated two pregnancies during their marriage. Because of that, he questioned the paternity of the children, telling Dr. Kimes, "You went through this…I think twice. Why would you go through this if I'm your husband, if it's mine why would you get an abortion?"
Martell's mistress, Arionne Curry, revealed to Tasha K previously that she was aware of Melody terminating a pregnancy. She also admitted that she became pregnant by Martell during their affair but decided to have an abortion. This time around, she chose to keep their baby.
Melody admits to terminating one pregnancy before leaving Martell – denies having an affair
Melody recently sat for an interview of her own with Dr. Kimes and cleared up Martell's statements about her terminating two pregnancies.
"I've had one abortion that we both decided upon," she says. Melody says she made the decision to do so because she knew she would be filing for divorce and did not want to bring another child into the equation as a result.
"That's the first time in my life that I feel like I was in a position to where I needed to make that decision," she explains. "I have four beautiful children and I've never in my life been in a position where I was even confused on, 'Should I keep this child, or should I not?'"
Related: 'Love & Marriage: Huntsville's' Melody Holt Shares Why She Decided To File for Divorce From Martell
Per Melody, Martell revealing the information is his attempt to deflect from his own mishaps. She also admits that his revealing such personal information is hurtful.
"The fact that it would be exposed to someone who is supposed to protect – and then not only exposed by him but also kind of tried to be twisted into something that it wasn't, I felt like that was very shameful," she says.
Melody also says that she terminated the pregnancy a day before leaving Martell once and for all in 2020.
As far as her cheating, Melody says that during her first separation from Martell in 2017 upon discovering his affair, she moved out into a home of her own for six months. During that time, she admits to casually speaking to someone for a month, but was not initiate with the man. Once she decided to give her marriage another shot, she says she immediately cut off contact.