'Love & Marriage: Huntsville': Melody Responds to Martell's Mother's Criticism
Divorce is never easy and in the case of Love & Marriage: Huntsville stars Martell and Melody Holt, their entire family has been affected. Cheating plagued their marriage, leaving Melody's mother disappointed in Martell. Now, it appears that both reality stars' mothers are at odds and Melody is siding with her mother.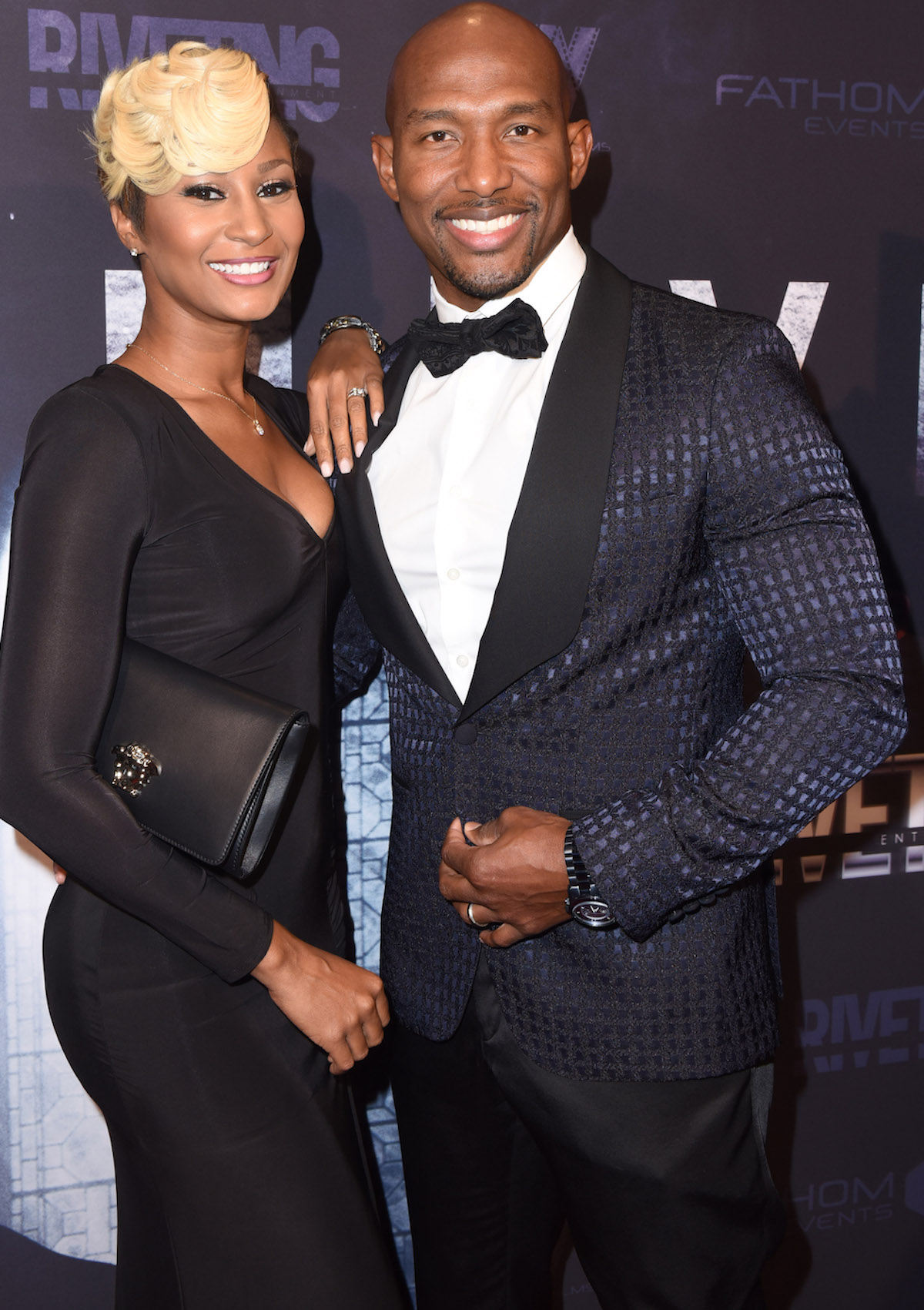 Melody's mother isn't happy with Martell regarding his cheating and their divorce
While picking up his children for a visit, Martell was greeted by Melody's mom Van. She barely hugged him back when he went in for an embrace, noting that it "felt strange" to hug her former son-in-law.
Martell felt "disrespected" by Van after she "gave him the hand," causing him to rush the kids to get ready. Van became agitated by Martell after he mentioned there was tension between him and their grandmother.
Later on during a meeting, Van expressed her disappointment in the way Martell handled things in the marriage, mainly his infidelity. She also said that he had the tendency to be disrespectful toward her, though Melody was never disrespectful to his mother.
The two agreed to move forward on a positive note and keep things cordial for the sake of Melody and Martell's four children.
Martell's mother says Melody's mother needs to mind her business
Mama Holt is not happy about Van's perceived interference in Melody and Martell's divorce. During the latest episode, Martell and Mama Holt sat and he broke the news that he felt disrespected by Van's comments.
"What goes on between you and Melody is between you and Melody," Mama Holt told Martell. "Ain't nobody perfect. That's why I just stay in my lane and don't bother y'all."
She then hinted at her belief that Van doesn't have anything to keep her occupied, which is why she pries into Melody and Martell's business.
"I have my own life to live and I do have a life baby," she added, agreeing with Martell that "some people don't."
For Mama Holt, she prefers for Van and anyone else involved to keep things on a positive note.
Melody slams Martell's mother over her shady comments
Apparently, Melody had no idea Mama Holt had a lot to say about her mother. As the episode aired, Melody shared her thoughts and disappointment over Mama Holt's comments, noting that as a blended family, Martell's former mother-in-law should be able to have an opinion over the way he's treated her daughter.
Melody says she's "appalled" by Mama Holt's comments. "Having a blended family for over 14 years and literally taking trips together, being there for each other, spending holidays together…and you think that you don't have the right to hold those you love accountable? SMH," Melody wrote in her Instagram story.
Viewers watched multiple scenes of Melody confiding in Mama Holt leading up to the divorce regarding Martell's cheating. Mama Holt always took a neutral stance, while noting that marriage is worth fighting for and Martell is a "good man." For Melody, Mama Holt is part of the problem.
"Maybe accountability should've been taught a long time ago instead of hyping up the bull," she wrote in reference to Mama Holt. "'Oh he ain't arrogant, he just got it like that,'" she says Mama Holt told her.
Love & Marriage: Huntsville airs every Saturday on OWN.