'Love & Marriage: Huntsville': Melody Says Martell's Public Apologies Are 'Publicity Stunts'
Love & Marriage: Huntsville viewers are witnessing Melody and Martell Holt struggle to come to neutral ground amid their divorce. Martell's infidelity has been long documented on the reality show. He's often blamed Melody for his cheating but always apologizes later. But Melody says his apologies mean very little.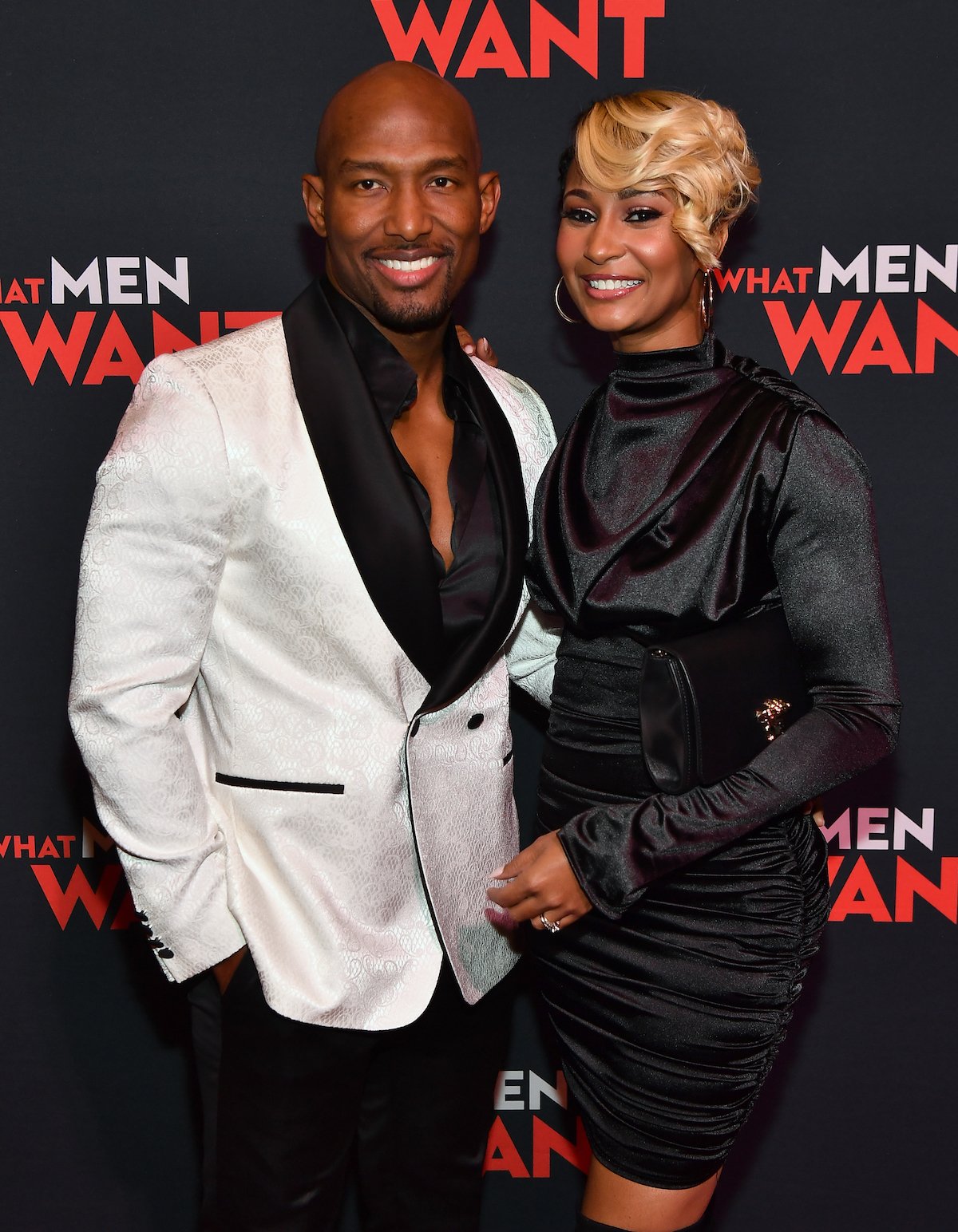 Melody isn't phased by Martell's public apologies
Martell recently appeared on The Steve Harvey Morning Show to apologize to Melody for the demise of their marriage. Viewers know of Martell's long-term affair that resulted in a child outside of their union. Martell admits he regrets his actions led to the breakup of his family. He and Melody share four children, one of whom is only a year older than the child he shares with his former mistress. 
"Oh, [his apologies] are definitely falling on deaf ears," Melody admits in a recent interview with Atlanta Black Star. "I mean, this is what I will say, actions speak louder than words. OK, there have been many years where I heard apologies from Martell. While you guys have seen some, of course, on the show, imagine all the ones I had behind closed doors, the apologies, the promises, all of that, and I don't care how many times you apologize or say how great I was to you all of these years, if your actions, the way you treat me after the fact, like."
Despite the past heartache, Melody doesn't want to be in conflict with her ex. But, she also does not believe his apologies are sincere and believes he's on a public apology tour to save face from his previous behavior. 
"Just because I decided to leave you doesn't mean that I have to be your enemy, but you can make me your enemy," she continued. "Now let's be clear, I can be that, but it don't [sic] have to be that, you know. When you apologize or attempt to apologize, but then I know how you treat me outside of that I can't take you seriously. Maybe a publicity stunt? I don't know. An image saver attempt maybe?"
The divorcee' says she's hopeful she and Martell can one day be friends
Being newly divorced has its challenges and Melody says the biggest is co-parenting with Martell. This season, viewers saw the former power couple attend a therapy session with a co-parenting coach. Melody says they continue working with her for the betterment of their family's new normal.
"It has its ups and downs. Honestly, there are moments when you feel like 'Ooh, we got this thing together, OK!' and then it's, boom, no we don't," she says. "Martell and I love our children with all of our hearts and both of us want what's best for them…the co-parenting piece is very instrumental in all of that, so we gotta figure it out."
In the end, Melody says a future friendship is possible with her ex, but it won't happen overnight. She also says their children have yet to rebound from their split, with one of their daughters asking that they reconcile.
"Is that [friendship] something that's about to happen anytime soon? I would say honestly probably not, but I can see once because both parties have to be mature and both parties have to be willing to respect boundaries and be willing to be OK, like I feel like when you truly care about someone or you truly love or loved someone you also want them to be happy, and them being happy and choosing happiness makes you happy, it makes you OK," she explains. 
Love & Marriage: Huntsville airs every Saturday on OWN at 9 pm EST.