'Love & Hip Hop Atlanta:' Fans Roast Bambi For Saying Co-Star Broke Girl Code; Old Video Of Bambi and Kirk Frost Resurfaces
Love & Hip Hop Atlanta has returned for season 8 and has welcomed some new faces. One of the new cast members is an up and coming rapper, LightSkinKeisha. Keisha has already found herself in the middle of drama that involves the show's veteran, Scrappy, and his wife Bambi.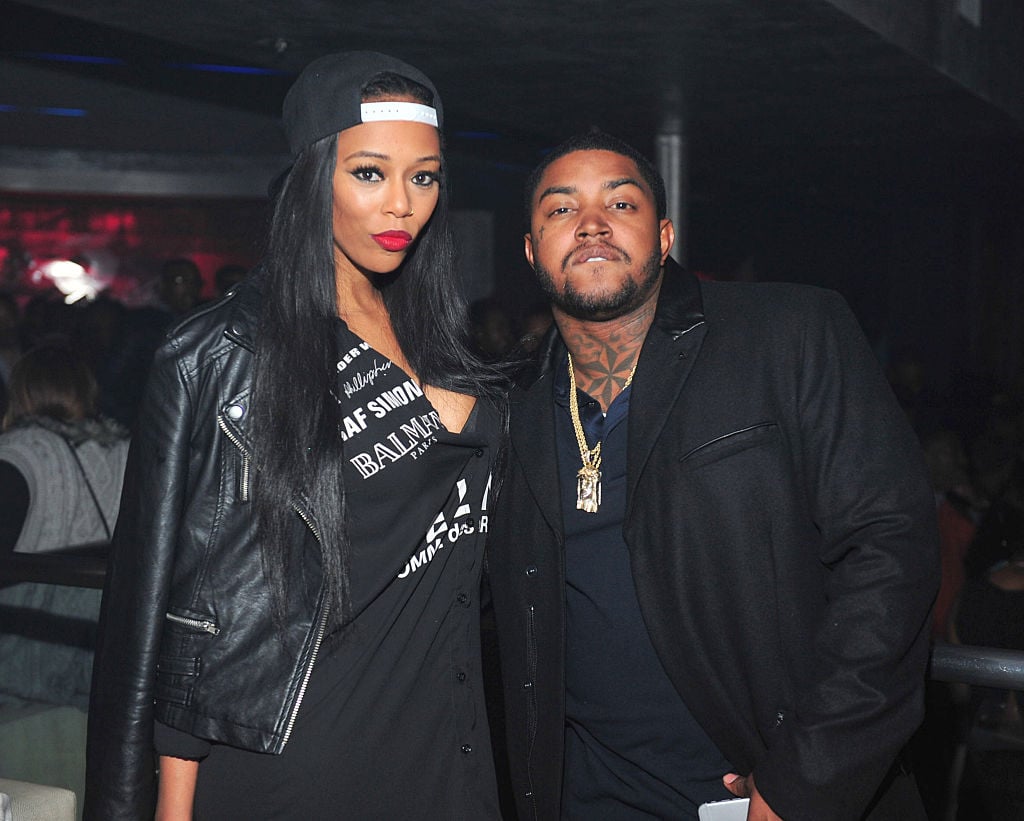 After Bambi claimed that Keisha was involved in a situation that broke girl code, Twitter is using Bambi's past interactions with Kirk Frost to show she too could be responsible for the same offense she is accusing Keisha of. 
Bambi claims her 'Love & Hip Hop Atlanta' co-star broke girl code
On the Mar. 23 episode of Love and Hip Hop Atlanta, viewers were introduced to a new member of the cast, rapper, LightSkinKeisha. It became apparent pretty quickly that Keisha and Scrappy would have some sort of drama. Keisha shared that her issues with Scrappy began after they created a song together that he shared on social media, but took it down shortly after with no explanation.
Things between Scrappy and Keisha became even murkier after Keisha claims that she'd see him in public and he'd oftentimes ignore her, normally when he was with Bambi. Keisha's intuition that Scrappy acted differently toward her due to Bambi turned out to be right. 
According to Bambi, Keisha began making passes at one of her friend's boyfriend while they were still in a relationship. Though Bambi admits she does not know Keisha, the alleged situation is enough for her to keep her distance.
"I don't know LightSkinKeisha personally, but I know enough not to f–k with her," Bambi said. "I'm big on girl code and not going for a man who's taken. That's some fake a– wannabe City Girls homewrecker sh-t."
Bambi's ideology on breaking girl code comes back to haunt her – viewers call her out
Viewers were quick to remind Bambi that she has been caught in compromising positions that call her commitment to girl code in question. Years ago, before Bambi and Scrappy began dating, Bambi appeared on an episode of the show that featured her in a hot tub with Kirk Frost, who had been openly cheating on his wife Rasheeda.
Bambi was with former Love & Hip Hop Atlanta star, Benzino, and brought several of her friends to entertain Kirk. Twitter immediately brought up the receipts from Bambi's hot tub rendezvous to combat her claims that she is against anyone who breaks girl code, considering Kirk was legally married. 
"Girl code? Wasn't Bambi in the jacuzzi with Benzino, a married Kirk, and her homegirls some years ago," one questioned."
"Wait Bambi talking about light skin Keisha messing with taken men as if she wasn't all up in a hot tub with a married man and his friend," wrote another.
There's also the alleged overlap between Bambi's relationship with Scrappy and his ex-fiance Erica Dixon. Dixon has claimed that Bambi began dating Scrappy when they were still together.
"I understand Bambi sticking up for her friend, but wasn't Scrappy still dealing with Erica when Bambi entered the picture? Am I remembering that wrong," one viewer asked.
Bambi responds to backlash and contradicts previous statements about her hot tub fiasco with Kirk Frost
Bambi caught wind of the commentary and issued her own explanation. "Not sure why I was supposed to care about what Kirk was doing when I didn't know him or Rasheeda at the time and I was clearly there with the single person. It's not that hard," she wrote."
But according to a 2013 interview, Bambi did know that Kirk was married to Rasheeda and claimed that she and Kirk were friends.
"Kirk is my boy, I love Rasheeda. I don't know what happened in there but it got a little intense," she told The Streetz Morning Grind.
She also admitted that she brought the other women to the cabin party where the hot tub situation happened.