'Love on the Spectrum': When and Where Did Sharnae and Jimmy Get Married?
Viewers fell in love with the cast of Netflix's Australian reality series Love on the Spectrum when it aired in late 2019. Overall, the show has received positive reviews despite some in the autism community criticizing how the series treats the cast. 
Still, fans rooted for the cast of both seasons with many sharing that they learned more about the disorder. Jimmy and Sharnae became a fan-favorite couple in Season 1. Much to the delight of viewers, the duo's wedding served as the cherry on top of a highly anticipated Season 2. This left many fans wondering when and where Jimmy and Sharnae have their beautiful and heartwarming nuptials.
How Jimmy and Sharnae met before 'Love on the Spectrum'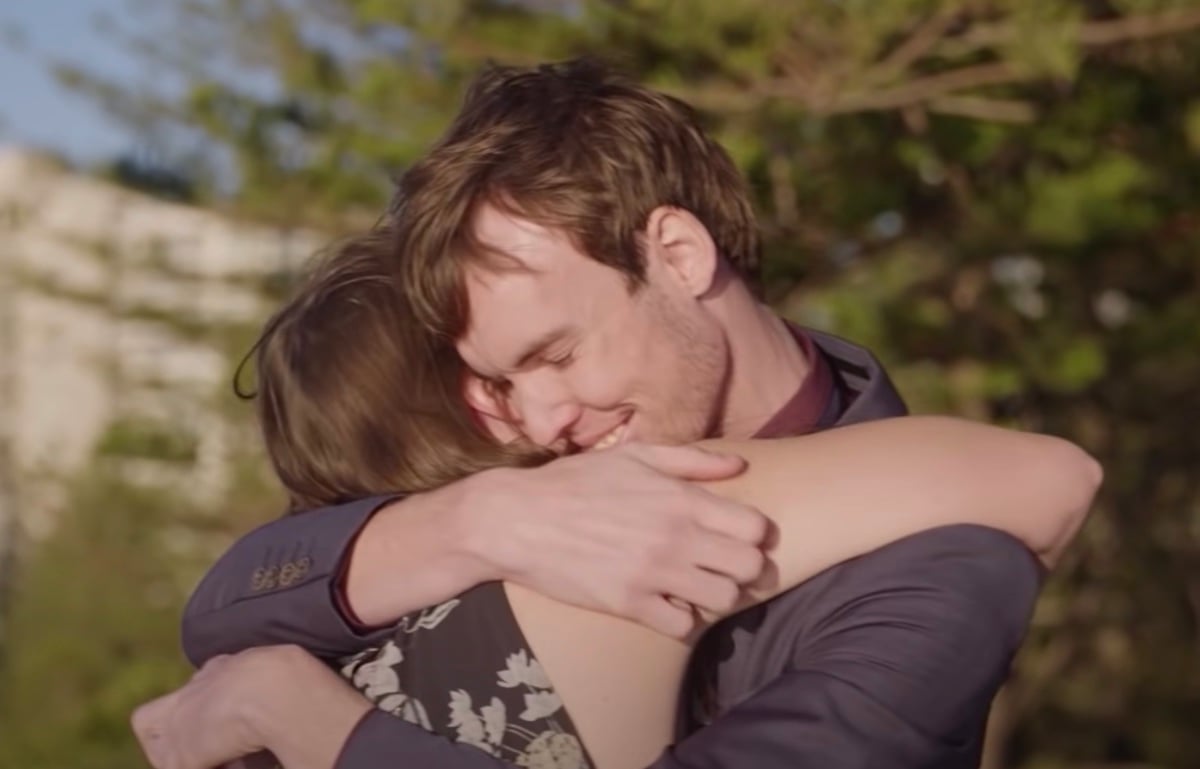 Love on the Spectrum highlights the lives of Australians diagnosed with autism as they navigate the dating world and look for a long-term partner. Many viewers learn more about autism and the daily challenges those with the disorder experience.
Cast members Jimmy and Sharnae are both on the spectrum. The two went on the show in hopes of educating people about autism. Also, Sharnae wanted to be a TV star, according to Body+Soul. 
Sharnae explained how she fell in love with Jimmy. The two were at a post-school program. Sharnae saw him sitting at a table and told her friend, "That man is mine!" She explained what happened next:
"On our first date, we went to see the film Fantastic Beasts. We both loved it. But what I remember most is that we held hands the whole time. We both had pins and needles in our arms, but we didn't let go because we both thought that holding hands was what we were supposed to do on a date."
When and where did Sharnae and Jimmy get married?
Sharnae doubted she would ever wed. But, after two-and-a-half years, Jimmy proposed to her. They tied the knot in an emotional and beautiful ceremony, filmed by the 'Love on the Spectrum' crew. According to Australian Women's Weekly, the ceremony took place in January 2021.  
The exact location of the wedding is unknown. However, Sharnae and Jimmy likely got married in Australia, potentially on the New South Wales Central Coast since that is where both the couple and Sharnae's mother live. Jimmy and Sharnae shared wedding photos when they met up with the producers in season 2. 
Sharnae tried on multiple dresses, including a Cinderella-style gown, until she found one that felt right. The couple's beautiful ceremony showed friends and family shedding tears as Sharnae arrived in a horse and carriage, walked down the aisle under her veil, and exchanged vows with Jimmy.
A notable element of Jimmy and Sharnae's wedding involved the sunflowers adorning their wedding arch and her bouquet. "I decided to carry sunflowers because they are my favourite flower and my favourite colour: yellow," Sharnae explained. "I am just a happy person, really. I am always cheerful. And I am always making people laugh, even though I don't know why sometimes. 
What are Jimmy and Sharnae up to now?
Sharnae and Jimmy are still together, married for roughly 10 months now. According to Blurred Reality, Jimmy works as a school cleaner. Sharnae works as a cashier at a Woolworth's supermarket in New South Wales. Recently, she won an exciting award: grocery checkout person of the year.
Jimmy and Sharnae are not all that active on social media platforms like Instagram. However, Jimmy began a YouTube channel this past summer called Jimmy on the Spectrum. The aim of the channel is to spread awareness about autism spectrum disorder.
Fans of the couple can watch them on YouTube. If Love on the Spectrum gets a season 3, fans hope to see Sharnae and Jimmy again.