Love 'The Matrix' Movies? Here Are 4 Sci-Fi Films to Watch
With The Matrix: Resurrections set to debut in December 2021, many fans are either binge-watching the trilogy of previous movies or perusing Keanu Reeves' catalog. But there is another option.
Though it's often praised for its unique story angle and impressive special effects, The Matrix is not the only sci-fi movie packed with action and a thought-provoking premise. Viewers can delight in the Wachowskis' other creations such as Sense8, V for Vendetta, Cloud Atlas, or Jupiter Ascending, but these movies also satisfy a thirst for a sci-fi action blend.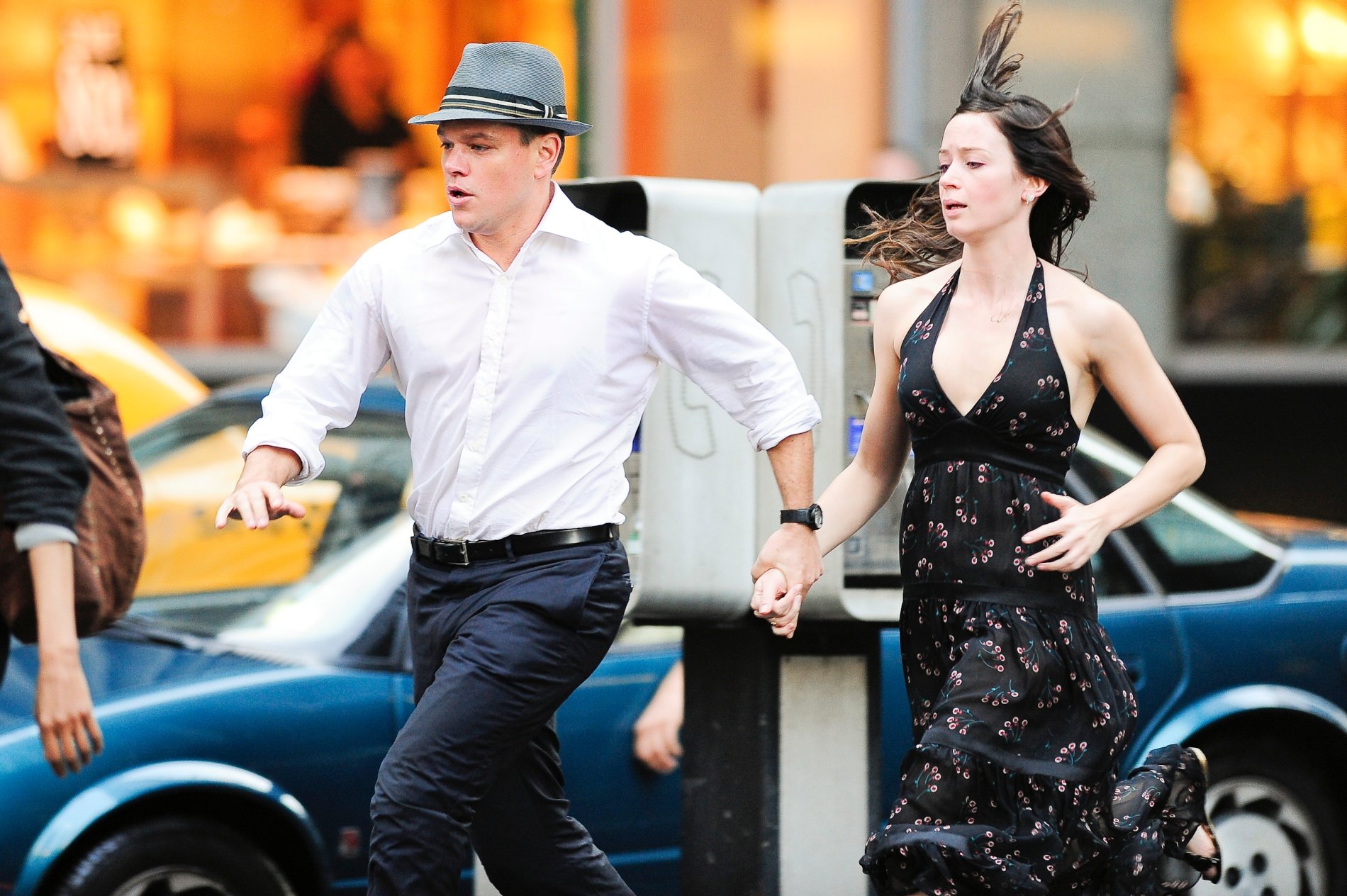 'The Adjustment Bureau'
Matt Damon's delivered an entire Jason Bourne franchise to the masses, but he also co-starred with Emily Blunt and Anthony Mackie in The Adjustment Bureau. Damon's character David learns about "the bureau" and how they're an unseen body responsible for ensuring people's lives stick to "the plan."
A look behind an omnipotent force that oversees human lives, the movie pits agents against the concept of humans' free will. Fate, destiny, and an overarching plan intersect in this metaphysical movie. Stream it on Peacock.
'Source Code'
Like The Matrix, Source Code focuses on one character's consciousness existing in a different reality. Jake Gyllenhaal plays an army captain named Colter Stevens. Colter keeps repeating an eight-minute moment in time where a train explodes and he's in charge of discovering who's behind it.
He finally realizes that he's in a capsule and can only communicate with military officials via a screen. But his mind reboots over and over to stop the tragedy. Colter later learns that his body and brain are on life support in a parallel reality. It's simple, complicated, and full of action. Watch it on Amazon Prime or Hulu.
'Inception'
Christopher Nolan's Inception is still a pop culture gem and fan-favorite movie. Did Leonardo DiCaprio's Dom ever make it home?
Tom Hardy, Elliot Page, Joseph Gordon-Levitt, and Ken Watanabe round out the cast in this explorative and thought-provoking movie about dreams and the subconscious. You can also chuckle at the fact that in an interview for MovieFone, DiCaprio joked that the snowsuits made him feel like they were in a boy band. Stream it on HBO Max.
'Looper'
Two versions of the same man exist in Looper, but it takes one of them to realize that fact. Joseph Gordon-Levitt and Bruce Willis star in Rian Johnson's film about time travel and a hitman. Sony's logline for the 2012 film explains the gist:
When the mob wants to get rid of someone, they will send their target 30 years into the past where a "looper" – a hired gun, like Joe (Joseph Gordon-Levitt) – is waiting to mop up. Joe is getting rich and life is good…until the day the mob decides to "close the loop," sending back Joe's future self (Bruce Willis) for assassination.
'Dark City'
Fake worlds, mind control, and a group of overseers called the Strangers make up Dark City. Kiefer Sutherland stars in this 1998 film about aliens who create a false reality to experiment on humans, and to learn about emotions. There is no sun in this world, and humans must discover what it means to be human. Stream it on Amazon, Google Play, or iTunes.