Love 'Vikings'? Then You'll Enjoy These Television Shows
With only one season left to go on the hit History series 'Vikings', fans are already looking for something that will fill the void in its place.
With only one season left to go in the hit History series Vikings, fans are already looking for something that will fill the void in its place. Luckily, there are a number of television shows within the same vein as Vikings. Read on to learn about your next TV addiction.
'The Last Kingdom'
Vikings fans will get lost in history with The Last Kingdom. The main character, Uhtred (Alexander Dreymon) mingles with Alfred the Great (David Dawson) and must walk a tight line while being torn between two worlds. He was born a Saxon but was brought up in the Viking way. Somehow, he must reclaim his birthright. He finds himself in an uneasy alliance with Alfred as he navigates this dangerous time in history. The show is available on Netflix with three seasons to stream. Season 4 is set to launch in 2020.
'Medici'
Medici is an excellent period drama from Netflix that follows the famous Medici family as they navigate the political landscape of Florence in the 15th century. The first season is all about Cosimo De Medici (Richard Madden) and his quest to keep his father's dream alive and his family's name great. The second season is equally as good and revolves around Cosimo's grandson, Lorenzo the Magnificent (Daniel Sharman). Lorenzo must battle enemies at every turn and protect his family at any cost.
'The Borgias'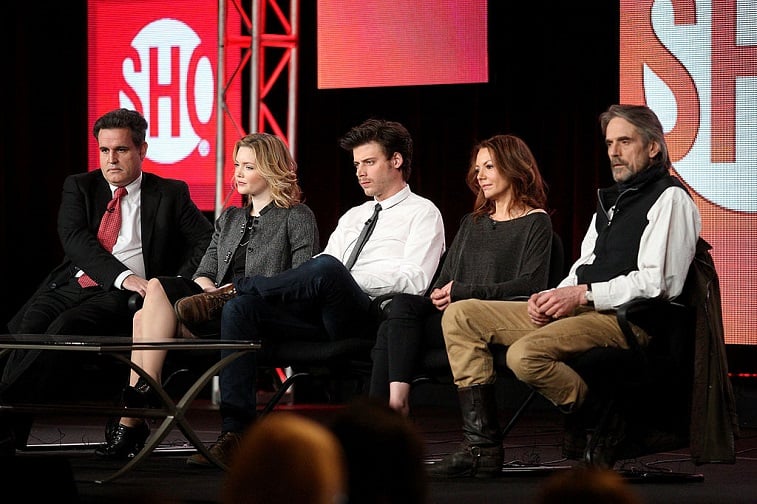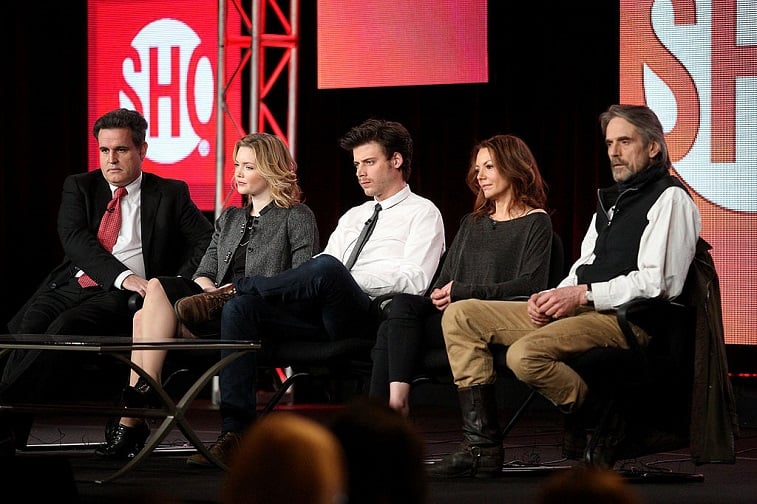 The Borgias is another historical drama that follows the famous Borgia family as they rise to greatness in Italy. Rodrigo Borgia (Jeremy Irons) finds himself elected as the Pope of Rome in 1492 and his family's fortunes change overnight. Together with his children, he hopes to change the Italian landscape forever. For history lovers, this is a must-see. Cesare Borgia's (François Arnaud) rise to infamy is highlighted as he moves from Cardinal to a man of the sword, something that just didn't happen. Viewers can watch three seasons of The Borgias on Showtime and Netflix.
'Britannia'
Amazon Prime's Britannia takes a look at the Roman conquest of the Celts who inhabited the British Isles. In AD 43, the druids rule the island and are a force to be reckoned with for the Romans. Powerful tribes must work together to overcome the superior might of Rome. Kerra (Kelly Reilly), the Queen of the Cantii tribe and Antedia (Zoë Wanamaker), Queen of the Regni tribe, must set aside differences to conquer an inevitable force.
'Black Sails'
Black Sails is a fantastic take on pirates in the 18th century and is actually a prequel to the events in the novel, Treasure Island. Captain Flint (Toby Stephens) and John Silver (Luke Arnold) meet and quickly have need of each other. The events of the series take place decades before the book. Silver, better known as Long John Silver, has a tumultuous relationship with Flint and they continually clash. Get ready to get lost in the world of the pirates of Nassau. Viewers can watch Black Sails on Starz and Hulu.
'Marco Polo'
Netflix's Marco Polo highlights the life of Marco Polo (Lorenzo Richelmy) throughout his time as a member of Kublai Khan's (Benedict Wong) court. In Mongolia during the 13th century, Marco experiences a shock at first as he finds himself in a new world. His father leaves him with Kublai and heads out for the infamous Silk Road. Marco's worth is quickly realized and he becomes close to the Khan. He gets into all sorts of adventures and makes a name for himself.
Fans who enjoy Vikings will want to check out the titles mentioned. Get lost in history and stay entertained at the same time.